This week is National Volunteer Week so how appropriate it was for the Wey & Arun Canal Trust to receive a visit from Andrew Griffith, MP for Arundel and South Downs last week, in recognition of all the work done by volunteers in bringing an historic canal back to life.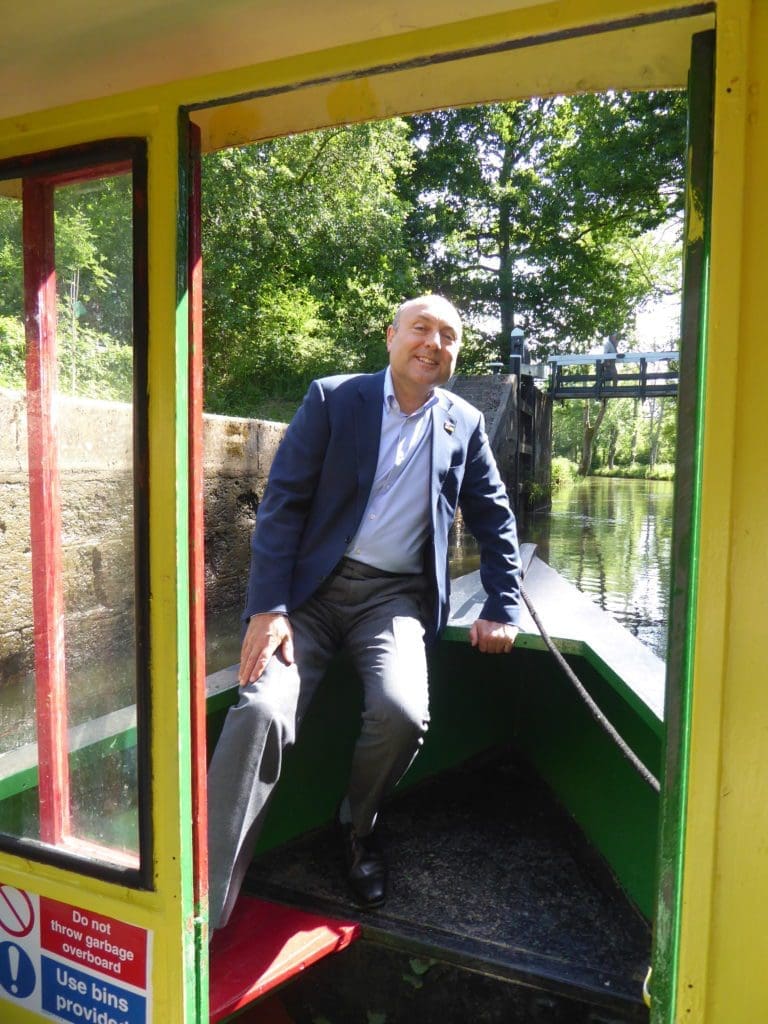 Andrew's visit started at the canal centre in Loxwood, where he met the Trustees and congratulated them on the continuing success and wide use of the restored canal. He enjoyed a short boat trip on Josias Jessop, the Trust's nine-seat trip boat, and saw how popular the picturesque waterway has become with canoeists and walkers.
The next part of his tour was to see the new bridge built at Lee Farm in Wisborough Green. This was largely a volunteer project by members of one of the numerous working parties organised by the Trust.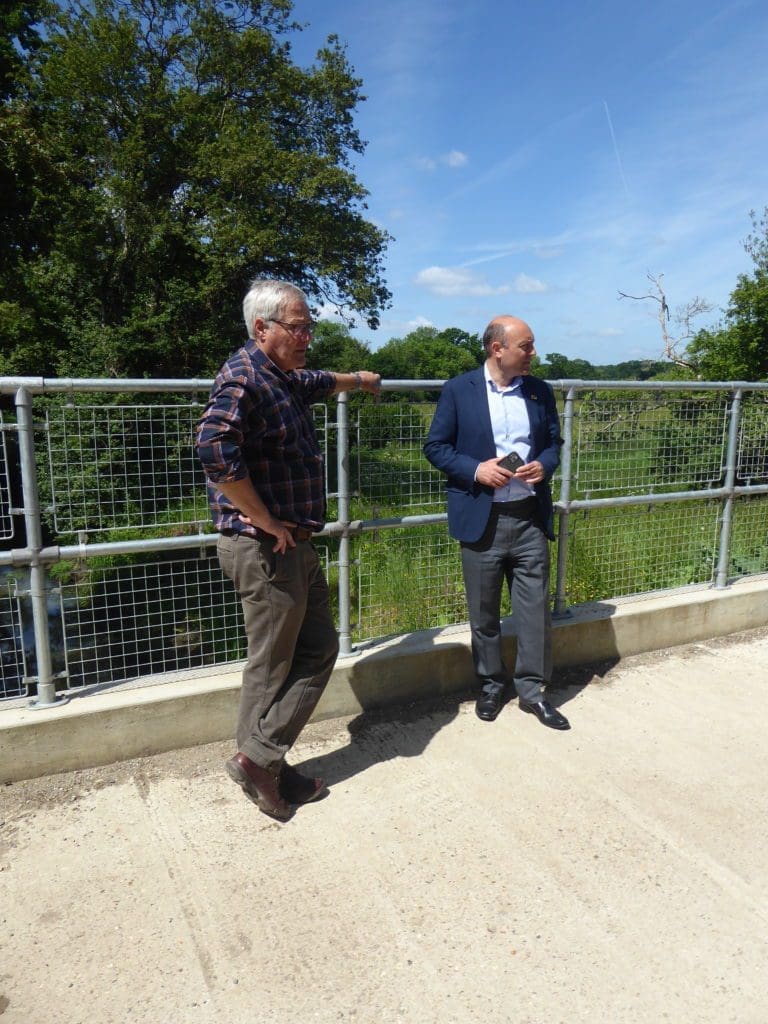 Joint project leader John Reynolds guided Andrew around the site and explained the history of the area and how this part of the canal connects to other waterways including the River Arun and further on to the south coast. John explained that the aim of the Canal Trust was to restore all 23 miles of the canal and reconnect to the River Arun at Pallingham, near Pulborough.
Andrew commented: "It is hugely impressive what the Wey & Arun Canal Trust have achieved so far in bringing this historical equivalent of a motorway back to life. In National Volunteer Week it is a reminder of the thousands of residents who volunteer their time in many different ways in order to benefit the community.
I'm a big fan of a country walk along a waterway and at a time when there is such a focus on mental health, it is terrific what the trust have done to open up some stunning walks."
Article continues below…
Advert
#riverarun #weyandarun #towpathtalk #canals #canalsandrivers #narrowboat #rivers #waterways #lifeonthecut #boating #boats