A sunny late September Wednesday saw a hive of activity in Cheshire for The Yacht Harbour Association (TYHA) Marina event.
Overwater Marina and Aqueduct Marina came together to co-host the Midlands-based event that celebrated the TYHA Gold Anchor award scheme.
Attendees of the event spent the morning at the heart of the Shropshire Union Canal at Overwater Marina near Audlem. Guests enjoyed a tour of the Marina led by the marina owners Angus and Janet Maughan, with an exclusive viewing of their new touring caravan site and luxury glamping wagons, with a presentation from TB Electrics on their newly installed electric car charging points. This stimulated a group discussion on diversifying marina income and attracting new leisure customers.
The Aqueduct Marina team greeted over twenty guests including TYHA's Jon White, Gold Anchor Assessor Tony Dwyer, and attendees from Wave International, Havenstar, Swanley, Walcon, Barrus, Savills and more.
A buffet networking lunch was followed by brief talks from Jon White on the newly launched Clean Marina programme and Tony Dye on the Certified Marina Managers course and training for staff.
A discussion on electric boats, alternative fuels and the future of sustainable boating was initiated by Phil James of Barrus while Darren North from Rolec highlighted his experience in electric car charging and the impact of boating on the marina infrastructure.
Article continues below…
Advert
Aqueduct Marina MD and owner, Robert Parton commented on the day "We were delighted to be able to give the group a tour of our facilities including the service jetty, new chandlery and showcase what goes on in our busy workshops.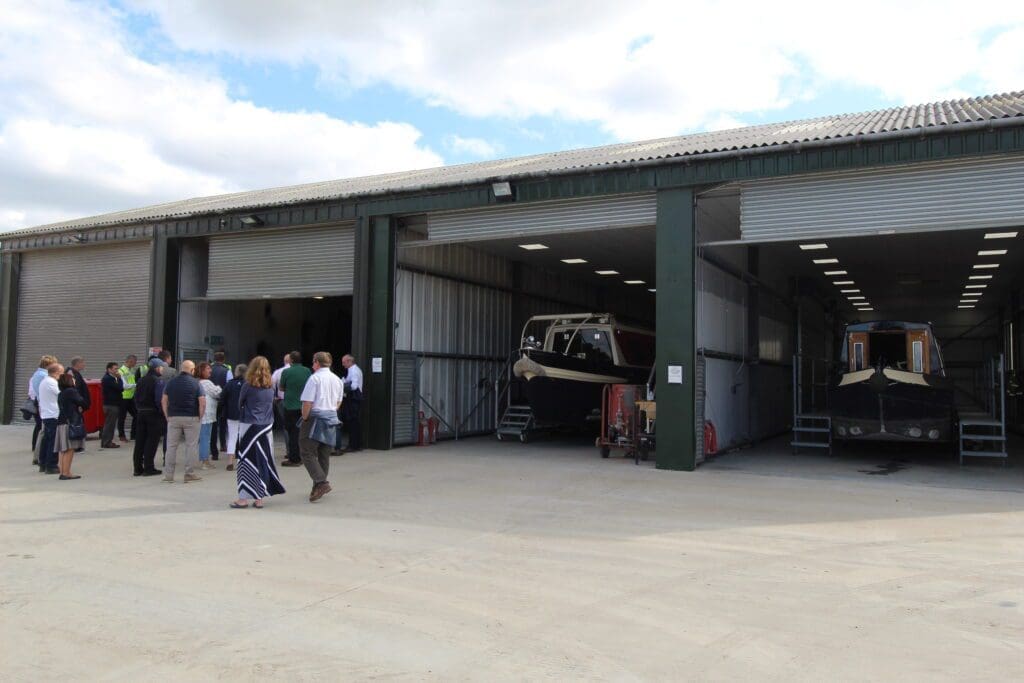 "I was especially pleased to be able to show everyone the steps we have made to be more environmentally aware and sustainable with our wash-bay feature that catches excess water and any debris coming from the boats.
"The day was a terrific opportunity to meet fellow gold anchor winning marinas and the supply chain businesses associated with our sector of the industry. Being onsite at both Overwater and our Marina gave us all the opportunity to showcase our USPs, raise more awareness for the Clean Marina scheme and nurture discussions on the future of clean, green propulsion."
Article continues below…
Advert