Derbyshire's destination marina is giving the green (and many coloured), light to a new event. When many events for Guy Fawkes will be banging on about fireworks, Mercia has decided to take a different approach and gone with the family and pet friendly approach by having a drone light display set to music.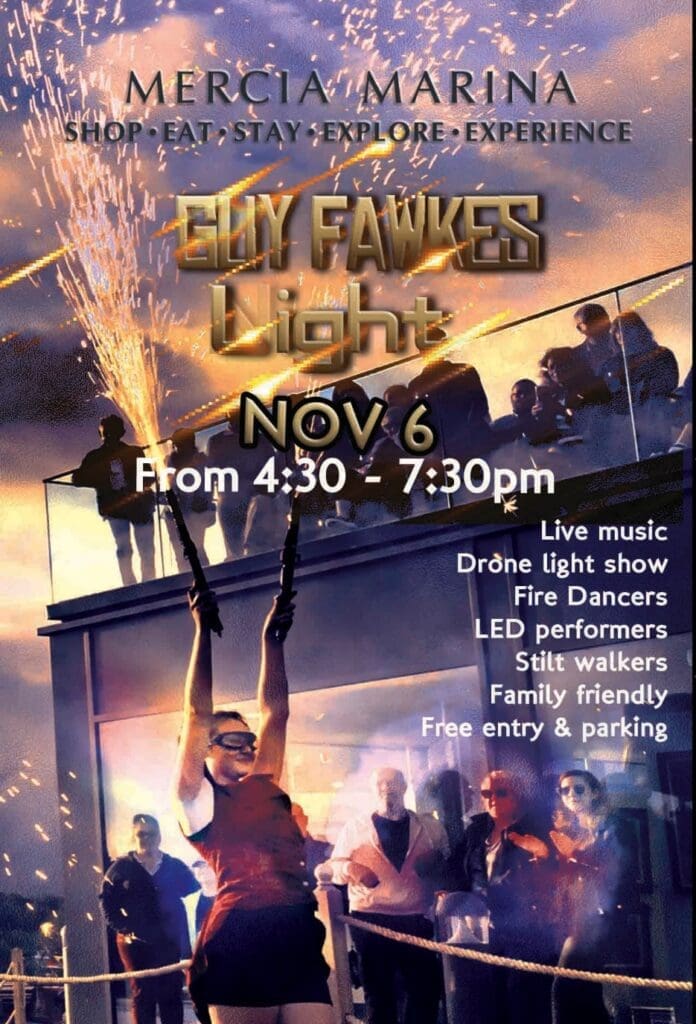 Many local residents, community boaters and holiday guests welcome a rest from the normal noisy display as we are sure do pets and wildlife.Performers on stilts in LED costumes will add to the events atmosphere, as well as a fire dance with pyrotechnics and live music from a superb acoustic duo performing an indie and pop covers set.
The display will be professionally delivered by Flightshows one of the only companies in the UK with authorisation to perform swarm drone shows using the latest LED drone technology to create almost any pattern or shape in the sky.
George Chatburn FlightShows Director said "Coming from a background in Theatre and Live Events, FlightShows like to combine art and the latest drone technology to create a spectacular show for audiences. Being a Derby based company we wanted to offer something back to the community after a tough few years for all, and where better to light up the skies than over the water of the UK's largest inland marina."
As with all events at Mercia there is free entry and free parking.