MORE than 40 paddleboarders from the Mid Cheshire Stand Up Paddle Board Club made history by going through the Anderton Boat Lift at Northwich.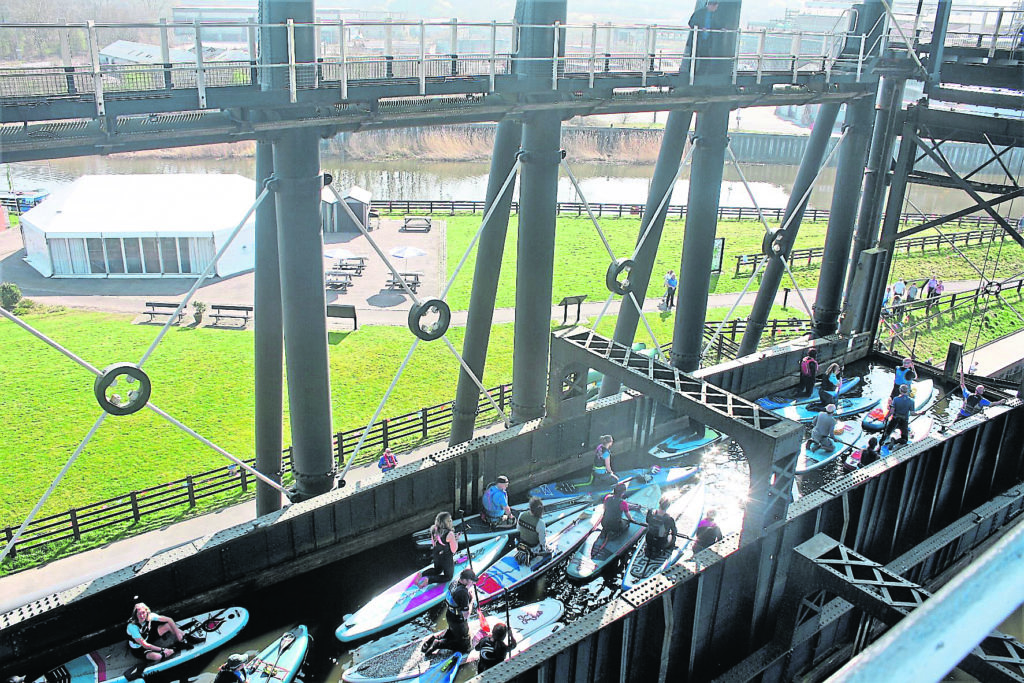 The event on March 26 was one of the celebrations to mark the 20th anniversary since the lift's restoration. A Canal & River Trust spokesman said: "There were so many paddleboarders, we had to transport everyone in two stages."
The first paddleboarders to travel through the lift, the group descended in one of the caissons before paddling en masse along the River Weaver down to Northwich and back, returning to the lift for the upward journey.
Other events over the weekend included a memories exhibition, the unveiling of a community patchwork quilt of the River Weaver Navigation, Lego building and Walking the Lift tours.
The following day Shropshire Paddlesport arrived with more canoeists, kayakers and paddleboarders to do a one-way trip up the lift.
A weekend steam festival took place on May 7-8 and a 10k charity run on Sunday, May 15, organised by the Running Bee Foundation. For young children and less active adults, there will also be an opportunity to get involved in the 'My First Mile' event which will be held at the same time as the 10k run.
Article continues below…
Advert
Go to www.runningbeefoundation.co.uk for more details about the event.
#andertonboatlift #towpathtalk #canals #canalsandrivers #narrowboat #rivers #waterways #lifeonthecut #boating #boats