SHROPSHIRE Union Canal volunteers have been continuing with the restoration of the 330m dry section of the Montgomery Canal at Crickheath.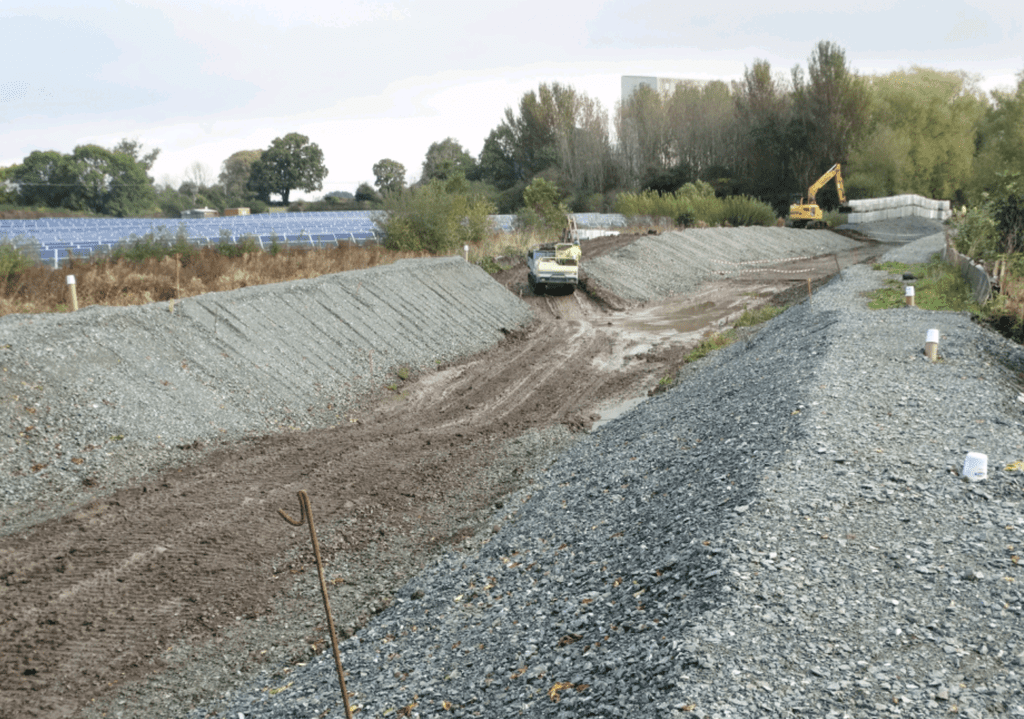 The second work party in October was almost totally machine based with the major job being the continuation of reducing the width of a 70m section of the channel at the eastern end of the project. The canal there is very much wider than the rest of the channel.
Thousands of tonnes of stone have been used to narrow down this section and, after another two work parties, the stone slope reconstruction here should be completed.
The remaining parallel task, is to build up the top of this offside bank and backfill it with soil, another massive task, which will continue into the month.
This involves transporting vast amounts of earth in dumpers, from the huge stockpile at the opposite end at Crickheath, which is then spread out and flattened using a 13-tonne digger.
Another 60m of the base of the canal was also levelled to the final grade, in readiness for waterproof lining next year. This was a very productive three days.
Article continues below…
Advert
#towpathtalk #canals #canalsandrivers #narrowboat #rivers #waterways #lifeonthecut #boating #boats