​AFTER two years of planning, lock gates have finally been returned to Town Lock on what remains of the Newport canal in Shropshire, thanks to the hard work of the Shrewsbury and Newport Canal Trust.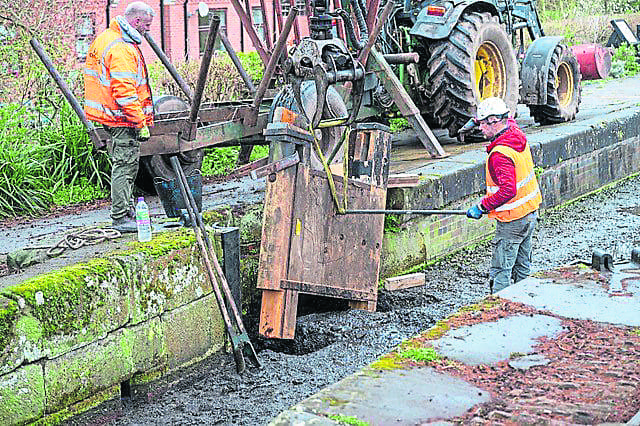 The section of the Newport canal, just off Water Lane, was reduced to a near trickle of water when the canal was partly filled in after its purchase by the local council in the late 1960s.
Many years have passed and a new set of decorative gates has been fitted. These gates have been fashioned from a set previously fitted to Lock 10 on the Audlem flight. These were donated by the Canal & River Trust in 2019 and have been stored at Norbury Junction until recently.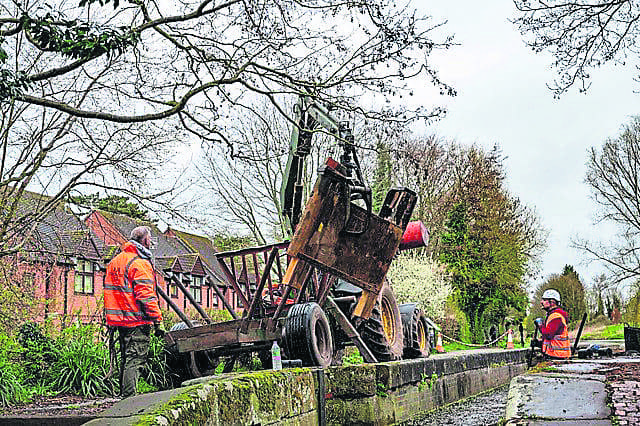 After being cut down to size, the gates have been moved to their new location and fitted and, at the time of writing, were just waiting for the fitting of their new balance beams. With new gates in place, the area close to the town centre will look more like a canal again, a view voiced by local councillor Tim Nelson who volunteers with the trust.
The installation of the gates was overseen by John Mayers, one of SNCT's trustees and a group of trust volunteers who turned up to watch and help. The next phase of the work, carried out close to the well-known 'black shed', will see the launch of a narrowboat into the adjacent basin. Discussions are also under way regarding the refurbishment and future use of the black shed itself, a local landmark for boaters and locals alike.
#ShrewsburyandNewportCanalTrust #newportlock #towpathtalk #canals #canalsandrivers #narrowboat #rivers #waterways #lifeonthecut #boating #boats
Article continues below…
Advert