We have received payment for the content in this article. Learn more.
PICTURE perfect moorings in a tranquil countryside setting are a great way to describe Fradley Marina.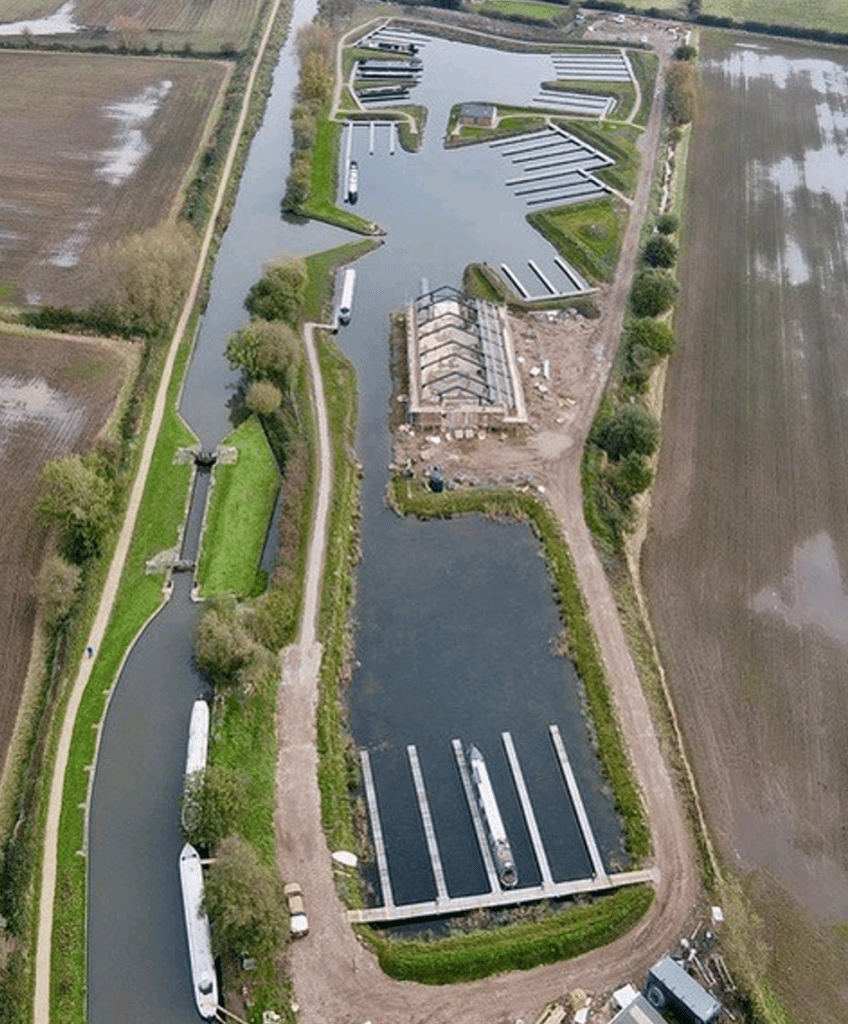 Newly opened on the Trent & Mersey Canal between the historic villages of Alrewas and Fradley and just a stone's throw from Fradley Junction, this new 60-berth marina has an unusual design and a fantastic location.
With all the facilities of a larger development, Fradley Marina has spacious leisure moorings, designed with privacy and community in mind. Services include showers, Elsan, 16-amp metered electricity, water, parking, high-speed broadband, workshop, slipway, laundry and electric gates.
Fradley Marina is privately owned and has been built by a very small team including both its owners, who will continue to run it. "The marina was designed in 2015 by drawing our idea into the mud on one of the banks," explained Eleanor De La Haye, one of the directors "and we had a fabulous architect take that idea and make it into something that could be built.
"The result today is one we are all proud of, it's been an incredible team effort and we are looking forward to welcoming people to enjoy it with us."
The workshop on site will be operated by Fradley Boats who will offer full marine services including new and used boat fit out, painting, blacking, servicing, surveys and repair. Boats will be lifted out via the slipway and housed in the purpose-built facility, which has been designed to replicate the historic buildings at Fradley Junction.
Great Haywood Boat Sales are also operating their excellent brokerage service from Fradley Marina and the team are excited and looking forward to selling boats from here. Full workshop facilities will be available for surveys and any after sales work. Great Haywood has ten brokerage moorings available in its own pound with electric hook-up.
You can find out more about Fradley Marina by looking on their website fradleymarina.co.uk
#towpathtalk #canals #canalsandrivers #narrowboat #rivers #waterways #lifeonthecut #boating #boats #fradleymarina