By Tim Coghlan, Braunston Marina
FOLLOWING the recent complete modernisation of the Braunston Marina's pontoon bollards – using Rolec Marine Utility Services – we went on to install three car-charging Rolec bollards in our main car park.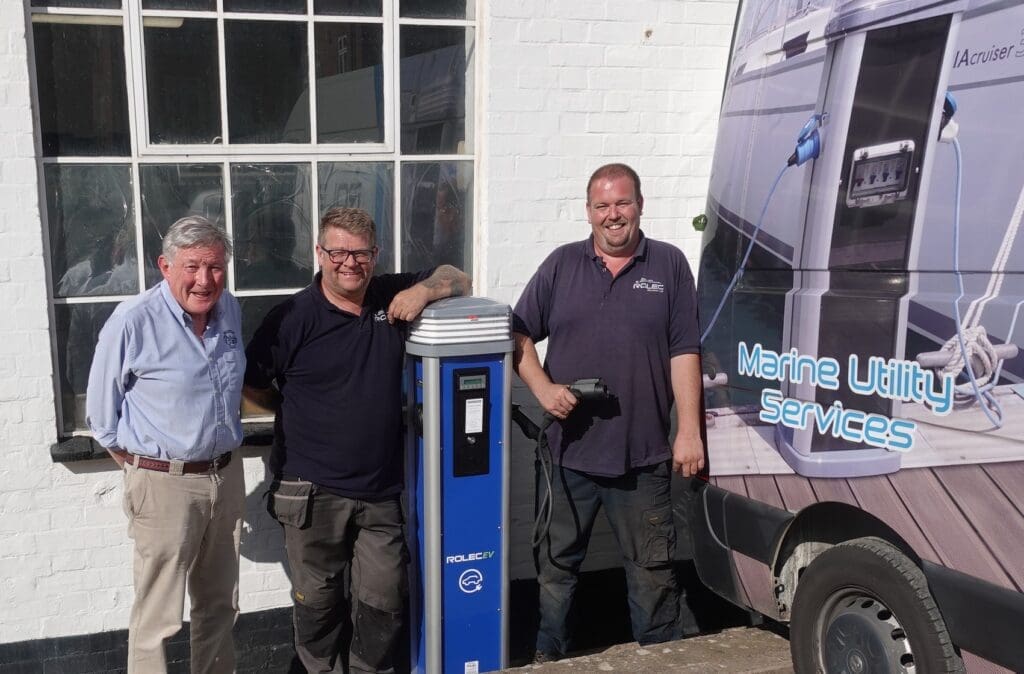 Each bollard has two sockets, thus providing for the simultaneous recharging of six hybrid and electric cars.
As the bollards are located outside our large dry dock, we have been able to access the dock's three-phase supply, thus giving a far superior charge to that available from marina pontoon bollards with vehicular access, or from a domestic supply.
For a £5 token bought in the marina shop, the sockets gives a three-hour charge, which has so far proved more than enough time to fully recharge a hybrid car – thus saving on using petrol, the normal source of hybrid car battery recharging. The installation has already been well received by moorers and marina customers
Braunston Marina has been among the first marinas to install this new facility. Martin Georgeson, Rolec's sales director, wrote: "Thank you Braunston Marina for choosing the ROLEC Quantum EV Token operating charging pedestals across the marina. The installation went very smoothly with the first customer waiting to use the facility."
By chance – just before the outbreak of the current post-Brexit fuel crisis – the new installation went live on September 16. During the crisis, Braunston Marina went on to offer the use of the facility to local residents – provided they could confirm they did not vote for Brexit!'
#towpathtalk #canals #canalsandrivers #narrowboat #rivers #waterways #lifeonthecut #boating #boats
Article continues below…
Advert