The July heatwave was underway when the boats arrived for the second canal festival to be held in the village of Gnosall on the Shroppie in Staffordshire. A mix of historic and trading boats took up position along the towpath in the picturesque location between two pubs within the village. With free parking close by, it isn't difficult to see why this event is quickly becoming popular with canal enthusiasts and the wider public.
Despite the first event being held in 2019, this is only the second event to take place as two fell victim to the pandemic. As a result, there was an air of welcoming boat boaters and visitors back to the event.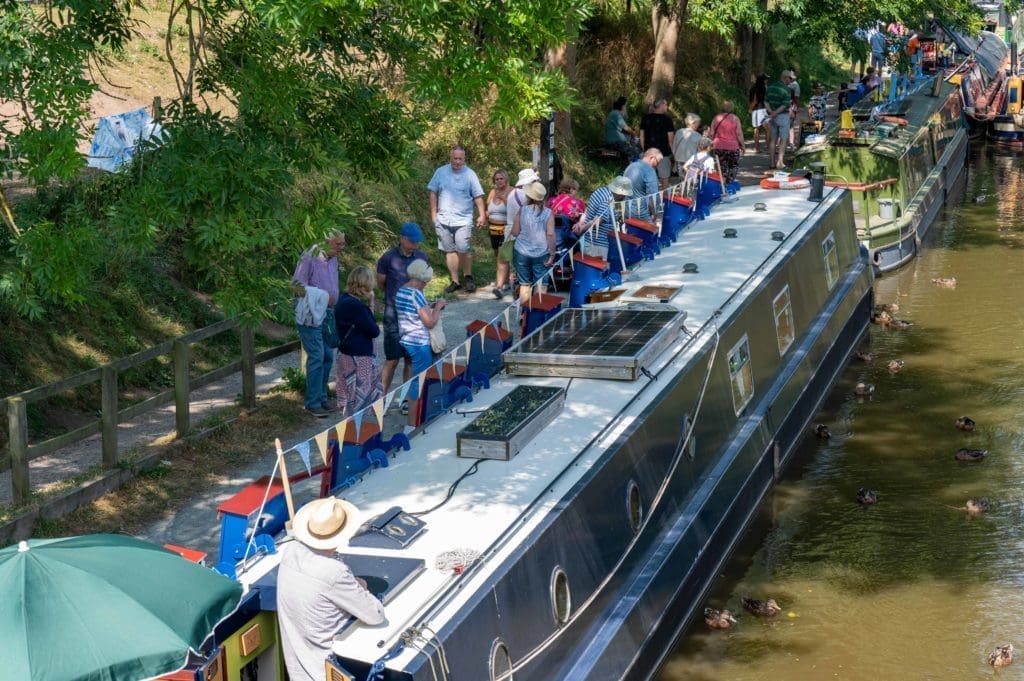 Despite the possibility that visitor numbers could have been impacted by both the meteorological and the economic climate, most traders, be they first-timers or returners to the event, said they would come back next year. Many traders noted the organisation of the event as one of the reasons for coming back.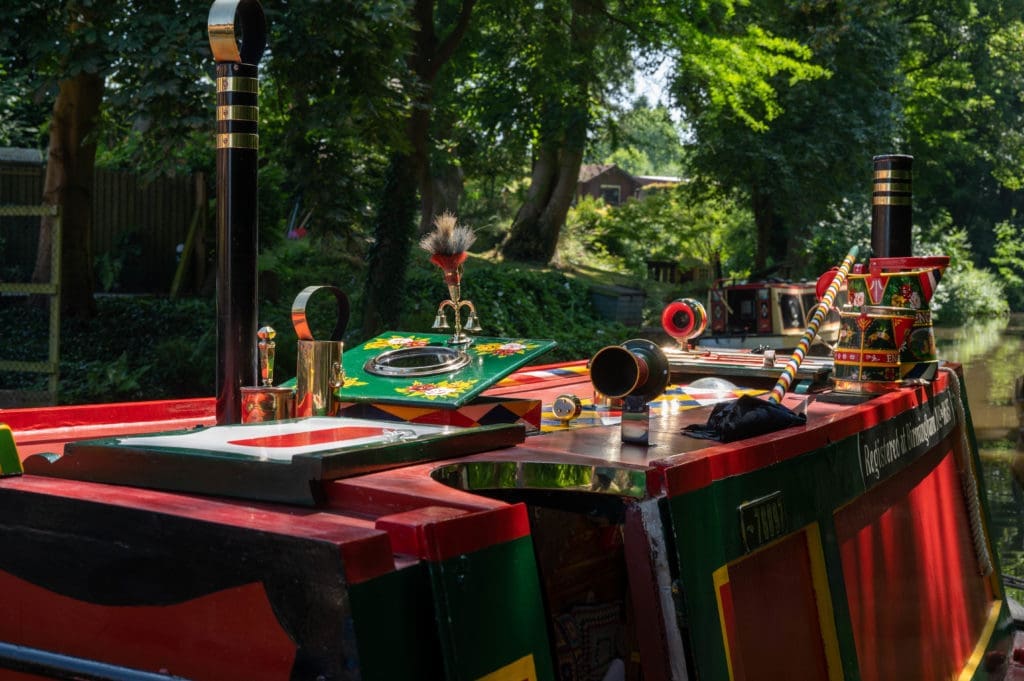 The C-Fest is not just a waterways-based festival having, as it does, a number of talks and musical events taking place in various venues around the village. Several waterways charities and associated organisations are also represented at the event by setting up their stands in the grounds of the nearby Navigation pub.
For one attendee, who has since stopped trading, this year's event was to be their last festival. The crew of Little John passed a handwritten note to the organisers in which they praised the event. They described it as "chilled and friendly" and as a "quintessentially village affair", one that is "all the better for it".
With comments like that and with a number of the trading boats stating that they "would come again", it looks like C-Fest is cementing its place on the waterways calendar.
For more information, visit http://www.gnosallcanalfestival.co.uk or search for C-Fest on Facebook.
Article continues below…
Advert
#cfest #gnosall #towpathtalk #canals #canalsandrivers #narrowboat #rivers #waterways #lifeonthecut #boating #boats