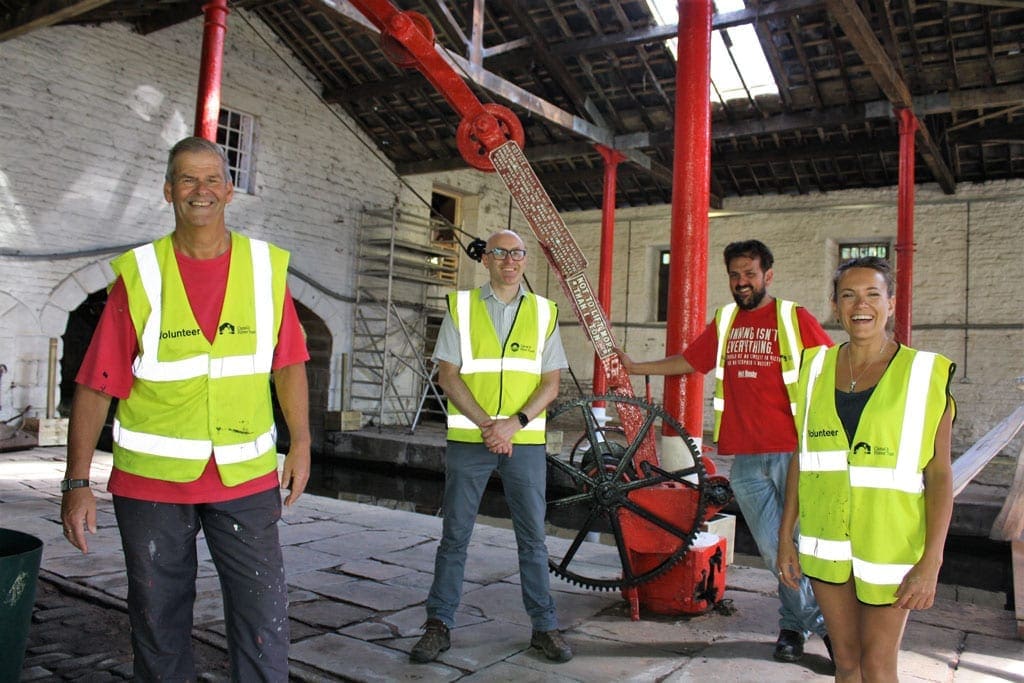 A historic Grade II* listed canal warehouse at the head of the Peak Forest Canal in Whaley Bridge has been re-launched as a traditional craft skills centre, run by a new community interest company.
Owned by the Canal & River Trust waterways and wellbeing charity, the Transhipment Warehouse has just benefitted from a £100,000 upgrade project to make the roof of the 200-year old building secure and watertight.
Funded by the Trust and a £10,000 grant from High Peak Borough Council, the project has also included dredging of the narrow boating channel inside the warehouse which will make it possible for a canal boat to moor once again inside the Peak District stone building.
This investment has allowed the historic warehouse to be re-purposed from an empty shell into a vibrant new heritage craft skills centre, courtesy of a dedicated band of volunteers, led by Neville Clarke, Gemma Roe and Ian Kidd, who have formed the community interest company, Whaley Bridge Canal Group.
Their new High Peak Heritage Crafts Centre will offer a range of public courses in traditional skills like pottery, felting, green woodworking, weaving, glass blowing, textiles, sign writing and silver-smithing.
Due to current Covid-19 lockdown restrictions, courses will probably not start until early spring but are booking now. In the meantime, they are launching Whaley's first food bank and organisers are planning to run two festive outdoor Christmas craft markets on Saturday 12 and 19 December, 10am-3pm, as well as socially-distanced family storytelling sessions between 16 and 19 December.
Over the last few months, the volunteers have been preparing their new home by painting the warehouse interior, installing new work benches, creating new outdoor picnic benches and landscaping the waterside grounds of the beautiful canal basin. They have also sourced a second-hand kiln from a cottage at Bugsworth Basin and transported it along the canal, courtesy of a local Canal & River Trust workboat.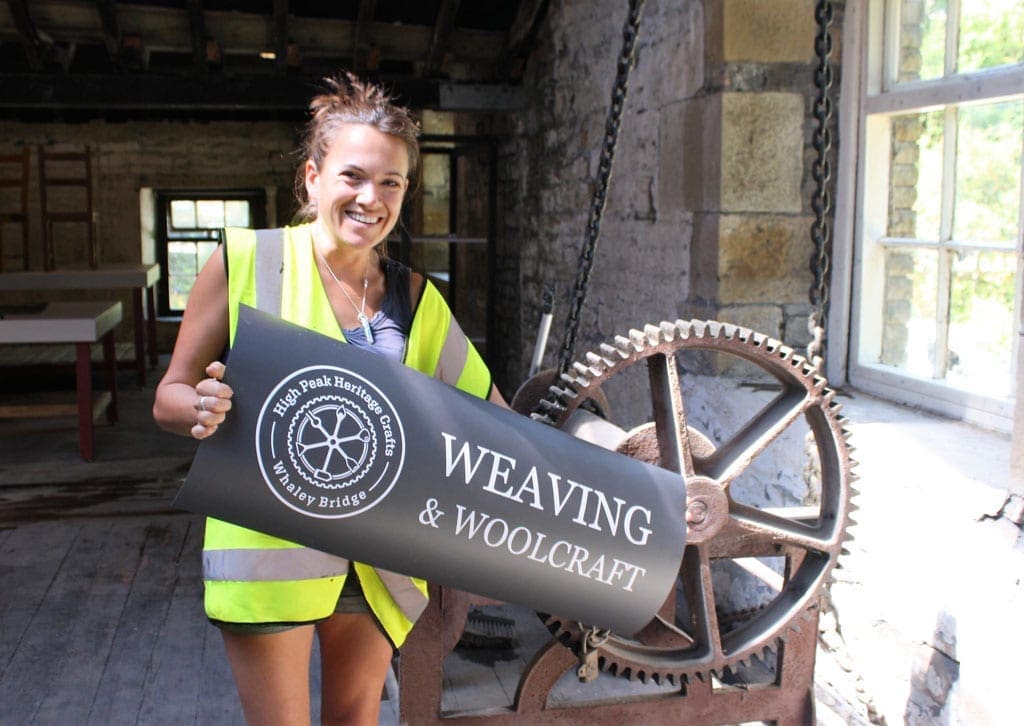 Gillian Renshaw, Whaley Bridge community engagement manager with the Canal & River Trust, said: "The Whaley Bridge Canal Group have worked so hard over the years to restore and give life to this amazing building. The group has always had the community at the heart of everything they do, working tirelessly and voluntarily to transform this important heritage building into a central hub for everyone to love, use and enjoy.
"They have created a whole range of activities that are unique to Whaley Bridge, from local food and craft markets, traditional craft workshops, volunteer experiences, community events and now a new food bank, to support those who may be struggling during what has been a very difficult year.
"To do all this under a global pandemic and two national lockdowns is incredibly impressive and clearly demonstrates the passion and determination of all the volunteers involved. For this reason alone they deserve our support, and we wish this new venture every success, now and for many years to come."
Neville Clarke, founder of the Whaley Bridge Canal Group, added: "We've been on a long journey with a lot of hard work from many people. Even though we've had to stop trading for the time being, we've got the doors open. The number of passers-by who tell us that it's a dream to see the building coming alive is unreal and gives us a real sense of satisfaction.
"In order to help our traders and crafters, many of whom do not have access to business support grants, we've decided that we will host two markets leading up to Christmas.
"So on 12th and 19th December we will run a much smaller event than usual inside the Transhipment Warehouse. We're trying to keep people from heading into Manchester or buying from Amazon and get something truly special for their loved ones this Christmas. We're also delighted to welcome the mayor to launch Whaley Bridge's first food bank at the market.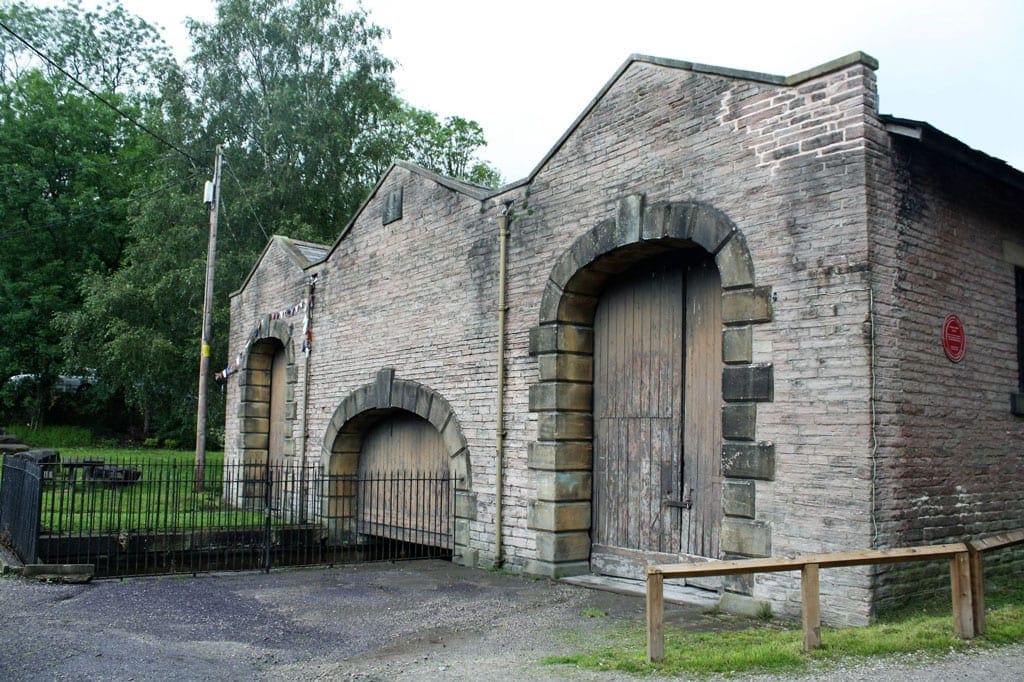 Both are integral to what the canal group is about, putting the historic wharf and warehouse at the heart of the town."
Built in 1801 and extended in 1832, the Transhipment Warehouse would have been a scene of constant activity, with boats loading and unloading inside the warehouse, protected from the weather by the interior channel.
The success of the canal trade in limestone, manufactured and raw goods, led to Whaley Bridge developing from a small hamlet into the thriving town it is today.
For more information about High Peak Crafts or to book a course, please go to www.high-peak-crafts.co.uk. Or email [email protected].
For more details about the Peak Forest Canal and restoring Toddbrook Reservoir, please check out the Canal & River Trust website: www.canalrivertrust.org.uk/restoring-toddbrook-reservoir.