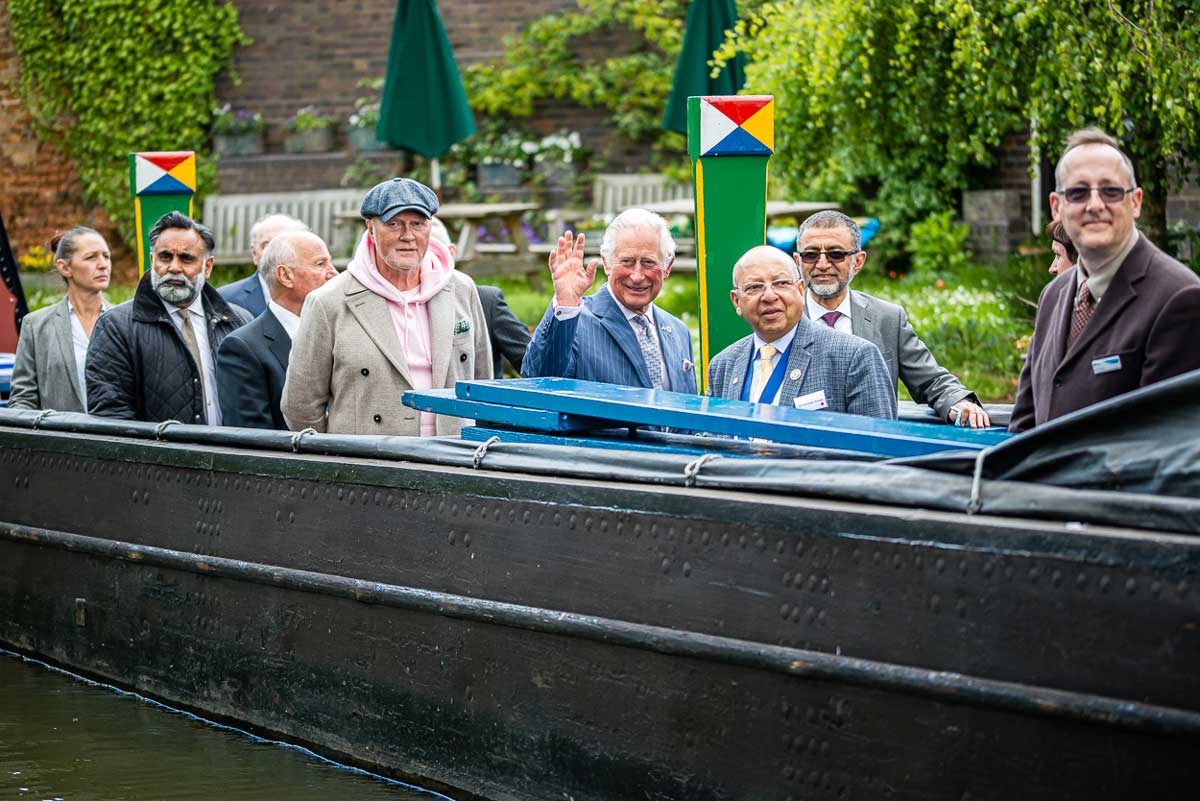 Waterways and wellbeing charity Canal & River Trust welcomed its patron, His Royal Highness, The Prince of Wales, to the Coventry Canal as part of a visit showcasing how Coventry is coming together for the UK City of Culture celebrations.
Hosted by Allan Leighton, chair of Canal & River Trust, His Royal Highness visited the canal-side former Daimler factory and now home to the arts, before boarding the working heritage boat Scorpio for a short ten-minute boat ride to Coventry Canal Basin.
Onboard were representatives from the local community and volunteer groups who, over the last 18 months, have worked alongside the Canal & River Trust to transform the canal into a community space where local people can spend time being next to water and close to nature.
Once in Coventry Basin His Royal Highness was also able to watch a special preview performance by Highly Sprung, a physical theatre company, and Random String, an art collaborative who are working on a project with Canal & River Trust to combine art and technology to deepen our engagement with the natural world.
Allan Leighton said: "We are delighted to host His Royal Highness, The Prince of Wales, for his first visit to the Coventry Canal.
Article continues below…
Advert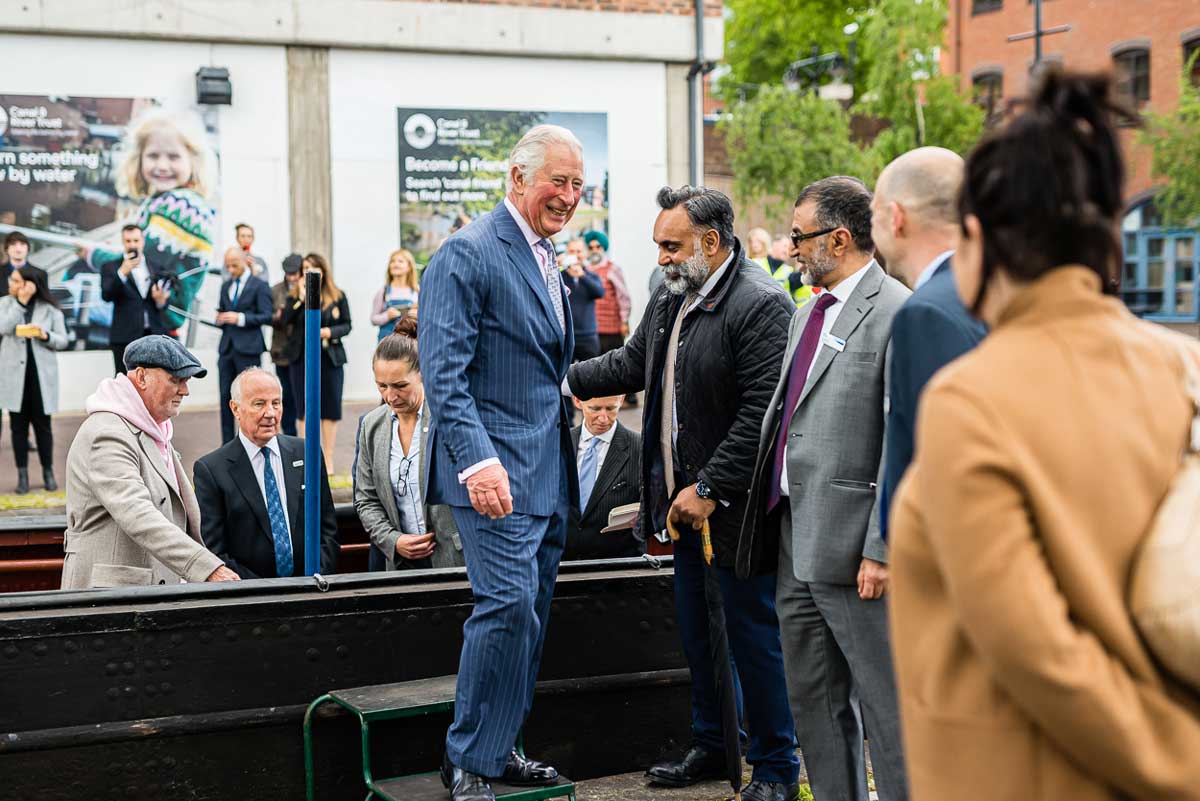 "Thanks to the hard work of the Canal & River Trust and support from local people and businesses, the Coventry Canal has seen a massive transformation. We've been working closely with the Coventry team to play our part in the celebrations and activities for the UK City of Culture 2021.  It's wonderful we've had the opportunity to show our patron the positive transformational impact canals can make, and specifically their role in the cultural heritage of our great cities.
"Coventry has an exciting year ahead and I can't wait for the cultural activities to get started on the canal, to give local people the opportunity to visit and enjoy their 200-year old local canal both over the next year and longer-term as we further strengthen our connection with the community."
Article continues below…
Advert
For more information on the Canal & River Trust including how you can volunteer or donate, visit www.canalrivertrust.org.uk