WORKS by Canal & River Trust to rebuild the historic Grade II Listed Hazlehurst Bridge are underway on the mainline of the Caldon Canal near Endon in Staffordshire.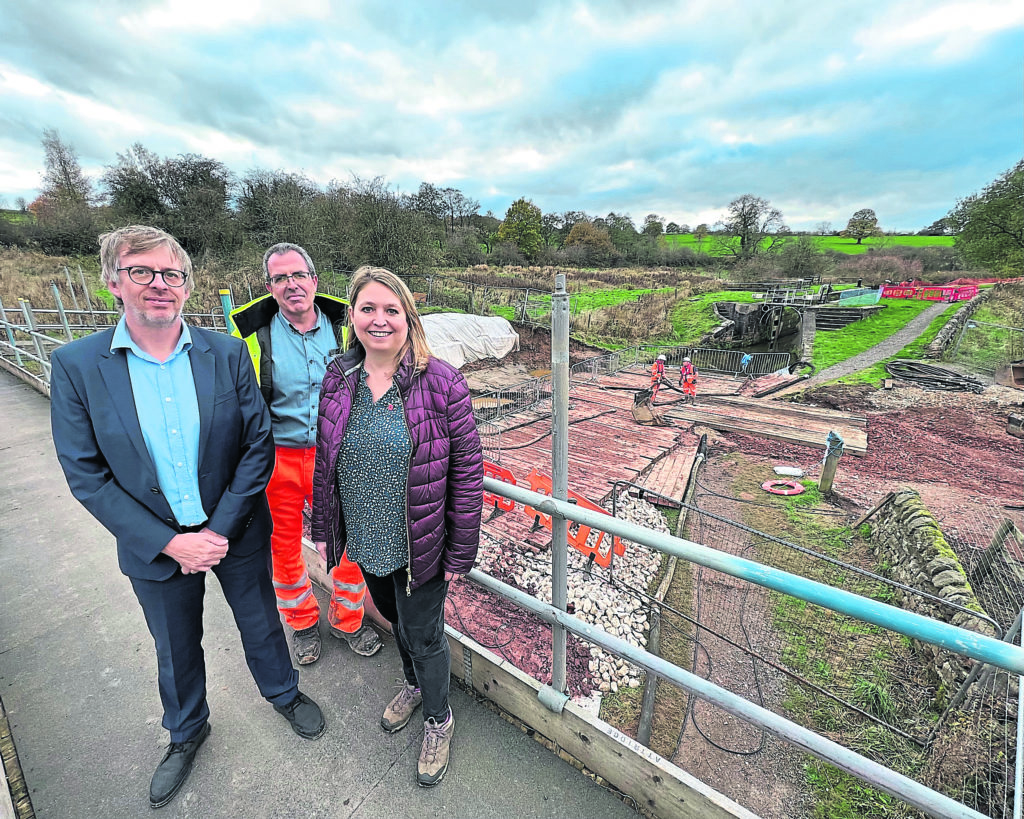 The canal has been temporarily closed to through navigation from the junction with the Leek Branch (Hazlehurst Junction), running southeast to Cheddleton Lock. Still, it is due to reopen on Thursday, April 6 to allow boaters to use it over Easter. The £2 million construction project is due to be completed in August. 
CRT project manager Ian Bogges explained: "Repairs to the canal wall on the southern side of the bridge have taken slightly longer than expected as they have been more complex than we had planned before the start of the physical construction works. However, they will be completed, and the canal will be back open for boating for Easter weekend.
"The overall project to restore Hazlehurst Bridge is still on track to be completed this summer. The towpath will remain closed from the junction with the Leek Branch (Hazlehurst Junction), running southeast to Hazlehurst Aqueduct until mid-July. The public right of way on the access pathway towards the bridge from Leek Old Road will also be closed for the duration of the works. Footpath and towpath diversion signs are in place."
Hazlehurst Bridge is an accommodation bridge that provides access across the Caldon Canal for farmers, residents and liveaboard boaters. It also provides access for the trust to carry out maintenance work.
The bridge was irreparably damaged in March 2020 following the draining of the canal upstream for repairs to Hazlehurst Bottom Lock. The Canal & River Trust is rebuilding the structure, matching its former location, form, scale and character, using many original stone copings.
Article continues below…
Advert
#CRT #canalandrivertrist #canal&rivertrust #towpathtalk #canals #canalsandrivers #narrowboat #rivers #waterways #lifeonthecut #boating #boats #canallife #canallifeuk