Chris 'The Boatman' Leah explains how the Wooden Canal Boat Society (WCBS), has developed an offer which epitomises what the word really means and where Learning – one of the key Five Ways to Wellbeing – fits in.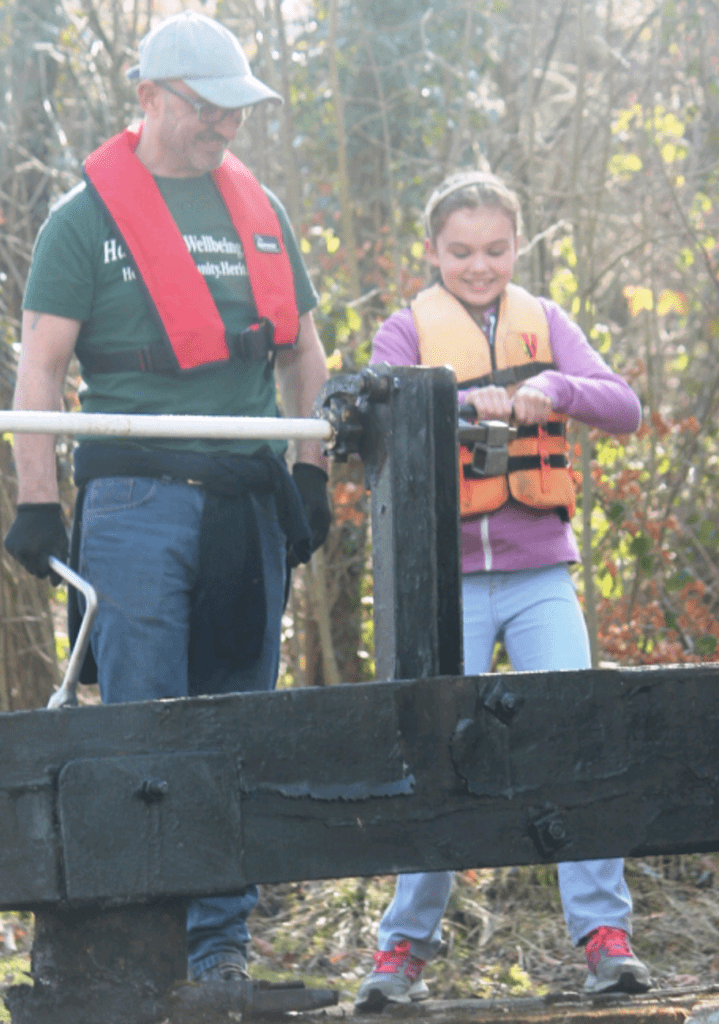 WHEN Peter and Claire Stone donated Hazel to the WCBS in 1988, we weren't sure what to use her for. In the short term she provided a comfortable floating home for a young family, however, the idea of the WCBS is that, once restored, our historic boats should have a social or environmental function and benefit the community.
One thing that most WCBS members have in common is that getting involved with canal boating helps their mental wellbeing. How could we magnify these effects by being mindful of the Five Ways; Give, Be Active, Connect, Notice and Keep Learning. Would using a boat to boost wellbeing work? The Hazel Project was born.
Time passed, funds grew only slowly and Hazel's elderly hull deteriorated until it became difficult to keep her afloat but, finally, in 2011, Hazel was dragged out of the water in a most undignified manner. A boatbuilder travelled from America to take charge of the restoration and, over the next few years, her rotten timbers were replaced and she was refitted to accommodate 12 people on a day trip or up to eight overnight.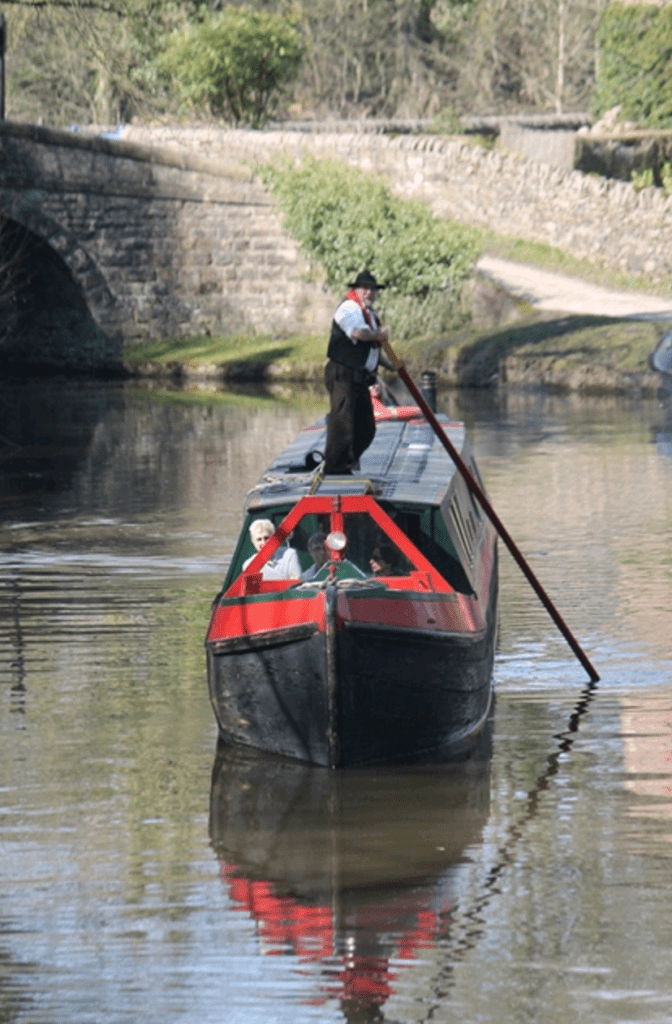 With disabled access to the forward half of the boat, she has two bedrooms with more accommodation in the saloon. The boat is heated by a woodstove and there's a roomy, accessible bathroom. There's also a separate traditional back cabin where the crew stay when she goes on longer trips.
Hazel is a 107-year-old wooden narrowboat, originally built to carry salt and converted to a floating home in 1951. She is unpowered (a butty), so she's towed by a motor boat (perhaps by a horse in the future). Usually the motor boat is Forget-me-Not, another wooden boat but, at 94 years, a mere youngster.
She can do short trips of between two to eight hours, overnight stays, weekend breaks or longer holidays. She can also be used as an intimate and unusual meeting space and, pre-virus we were holding regular drop-ins for people who wanted to chat. Guests often say that being aboard Hazel has a magical effect on them as they slow down, notice the heritage around them and become immersed in nature.
With opportunities to learn boat handling basics, flora and fauna to notice, passengers and crew to connect with and the chance to get off and walk or work a lock always available – the boats barely match most towing path strollers' pace – a trip on Hazel is a wonderful way to build your wellbeing. And it's so peaceful!
But to achieve these outcomes for our guests Hazel needs a fully trained skipper and crew to take care of navigating the boat and working the locks, while simultaneously (when Covid restrictions allow, interacting with guests and, if they are keen, helping the guests help us with locking and basic ropework and even steering.
Once the work to Hazel was completed our next big task was to recruit and train crew and for that we needed a partner. Hazel is a 'community boat'. The National Community Boat Association has a full suite of training and qualification options, tailored to that sector's needs. They are people like us. Why would we look any further.
For more about the NCBA go to www.national-cba.co.uk
#towpathtalk #waterways #mentalhealth #canals