THE Canal & River Trust offered a different perspective on a familiar beauty spot when more than 350 people took a look below the water line at the new lock gates and repair works at Seend Locks on the Kennet & Avon Canal.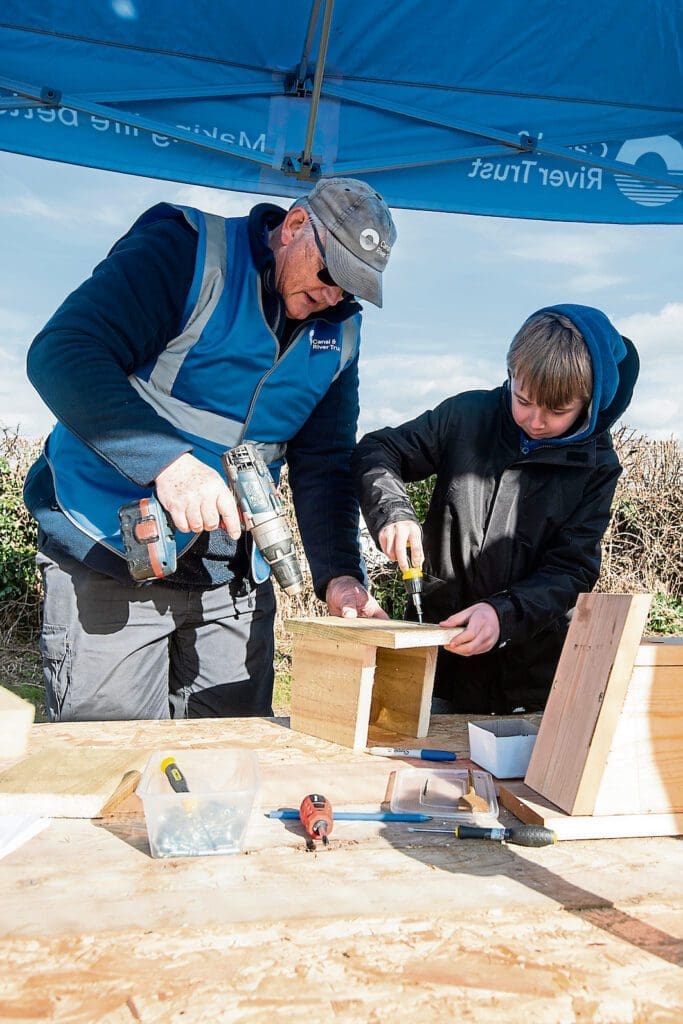 As well as experiencing the drained lock and seeing what is usually hidden under thousands of litres of water, there was a chance to chat with the team about the challenges and rewards of protecting and preserving the 200-year-old canal. And around 50 children enjoyed making bird boxes helped by volunteers and fellow trust staff.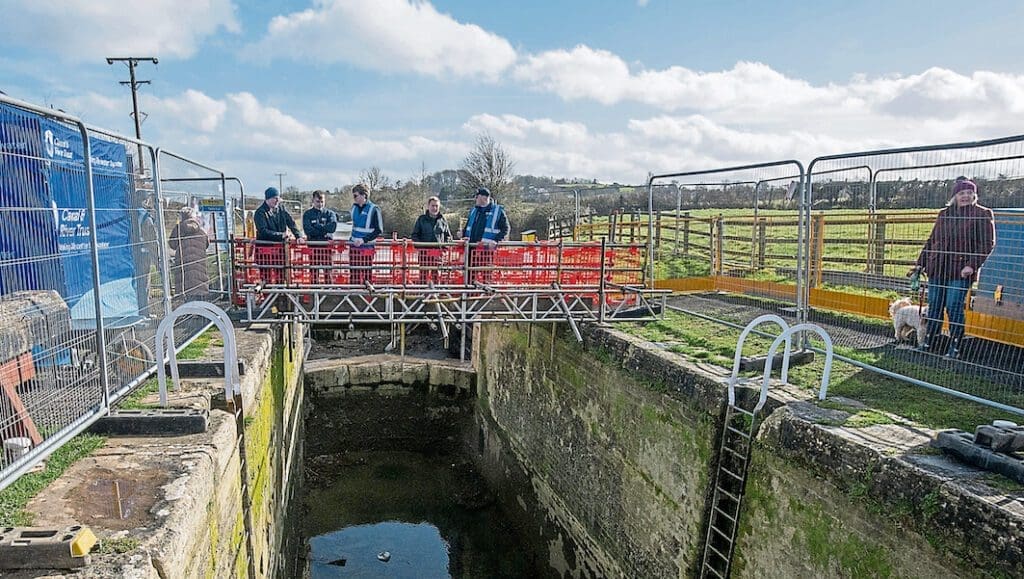 The trust is keen to share its enthusiasm and expertise with visitors as Caroline Kendall, community engagement manager for Wales & South West, explained: "The Canal & River Trust is investing £125,000 in new lock gates and carrying out repairs at Seend to ensure the busy locks are ready for the main summer boating-season.
"We hope that enjoying a different perspective on a familiar stretch of canal inspired visitors to come back again and explore more of the Kennet & Avon."
Lock gates for Seend are hand made by specialist craftsmen and women at the Trust's workshop at Bradley in the West Midlands. The gates, which each weigh over a tonne, are made-to-measure from green, sustainably grown oak with steel brackets to strengthen joints and make sure they last at least 25 years.
The flight of five locks, built near Seend Cleeve village, was constructed by renowned canal engineer John Rennie in the late 1700s. Originally a hive of activity with trade boats loaded with wool and ore, or stones from local quarries, the canal at Seend is now a haven for visitors and wildlife both on land and water.
Article continues below…
Advert
#canalandrivertrust #seendlocks #towpathtalk #canals #canalsandrivers #narrowboat #rivers #waterways #lifeonthecut #boating #boats