Giant hogweed (Heracleum mantegazzianum) has recently been found at Garston Lock near Reading on the Kennet & Avon Canal. The Trust only became aware of the incidence when it was reported in the media and social media.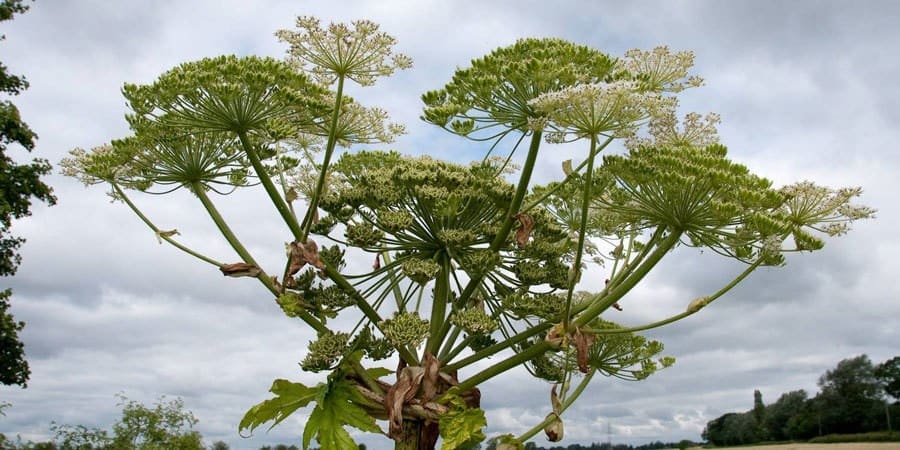 When this highly toxic plant is identified on our network we take action to remove the plant as soon as possible. We also put up signs warning people to avoid the area as soon as we can.
We try to prevent giant hogweed growing on our waterways where people can come into contact with it. This is usually done during April and May when we remove the identified plants. We then continue to monitor the site for two years for any signs of re-growth.
However, each plant can produce over 10,000 seeds that float down waterways, making control a major challenge. The Trust spends nearly £100,000 per year controlling giant hogweed and the other major invasive species – Japanese knotweed.
Giant hogweed poses a serious health and safety risk if touched and is only treated by qualified, suitably protected contractors.
It's important that the Trust is informed of any sightings of giant hogweed so that it can take necessary action. If anyone spots the plant along its waterways, they should contact the Trust on 0303 040 4040.
Article continues below…
Advert
For more information on the Trust, please visit: canalrivertrust.org.uk
#kennetandavon #gianthogweed #canalandrivertrust #towpathtalk #canals #canalsandrivers #narrowboat #rivers #waterways #lifeonthecut #boating #boats