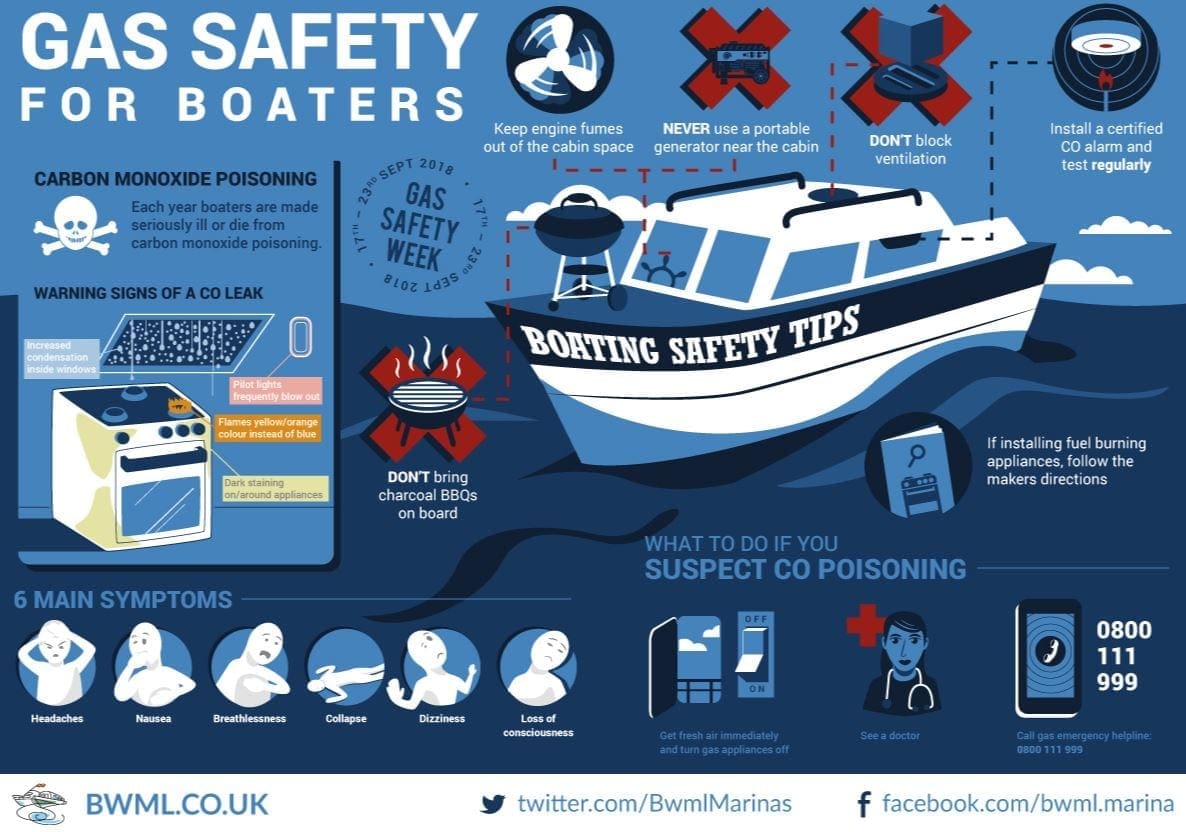 STAYING safe on board is vital and ahead of Gas Safety Week, running from September 17-23.
BWML Boat Mooring have created a poster to keep people safe on the water. From looking out for the warning signs of a gas leak to the symptoms of carbon monoxide poisoning, the safety poster is tailored to those on board and includes additional advice:
Don't bring charcoal BBQ's on board
Keep engine fumes out of the cabin space
Never use a portable generator near the cabin
Don't block ventilation
Install a certified CO alarm and test regularly
If installing fuel burning appliances, follow the maker's directions.
However, it is vital that people with all types of residence are aware of the dangers of gas, and Jonathan Samuel, managing director for Gas Safe Register, said: "By working together we can reach more people and help to reduce the number of dangerous gas appliances that could be lurking in the homes of the UK's 23 million gas consumers.
"We know from our own investigations data that one in six gas appliances in the UK are unsafe meaning far too many people are victims of preventable gas related incidents."