Report & photos: Les Heath
ONE of the 14 locks on the 15-mile Erewash Canal became a tourist attraction over the  winter when the Canal & River Trust invited the public to view a £204,000 major works project.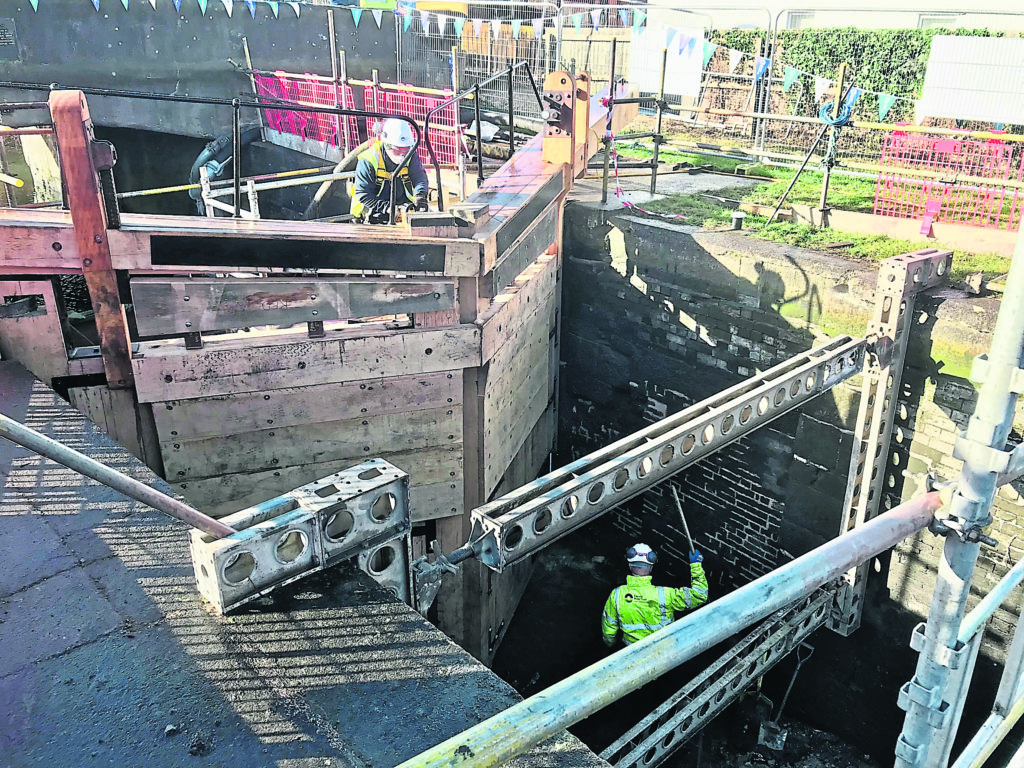 Despite a damp start an open day at Gallows Inn Lock attracted numerous visitors thanks to the lock standing beside the main A6007 road into Ilkeston, Derbyshire.
The work included new bottom gates for the lock, repairs to the lock chamber brickwork, gate relining, paddle repairs and ladder modifications. Repairs have also been carried out on a 70-metre stretch of the lock mooring wall.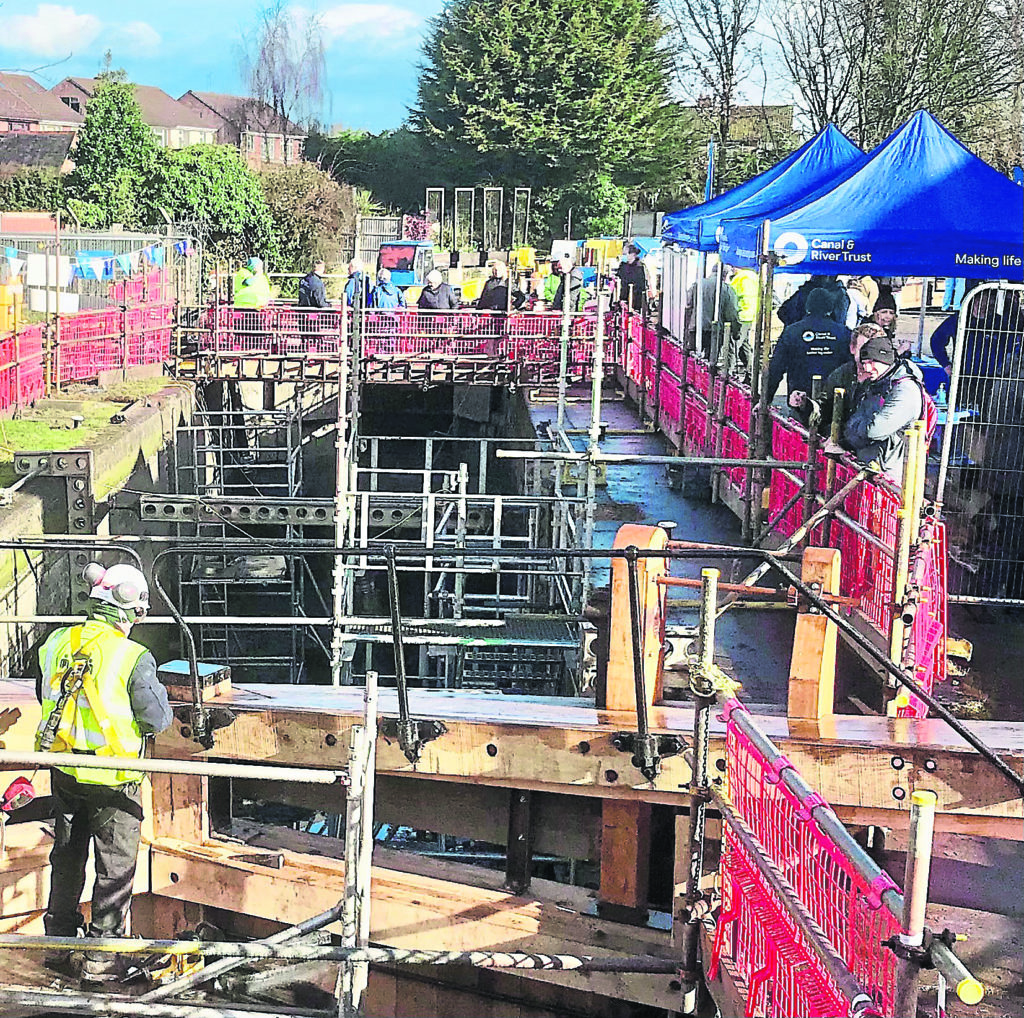 The lock was originally built in 1779 and named after the 200-year-old Gallows Inn which served the old boatmen of yesteryear and also provided refreshments on the open day.
Dams were created for the lock to be drained before work could be carried out and a viewing platform above the top gates allowed visitors to look into the empty lock.
Article continues below…
Advert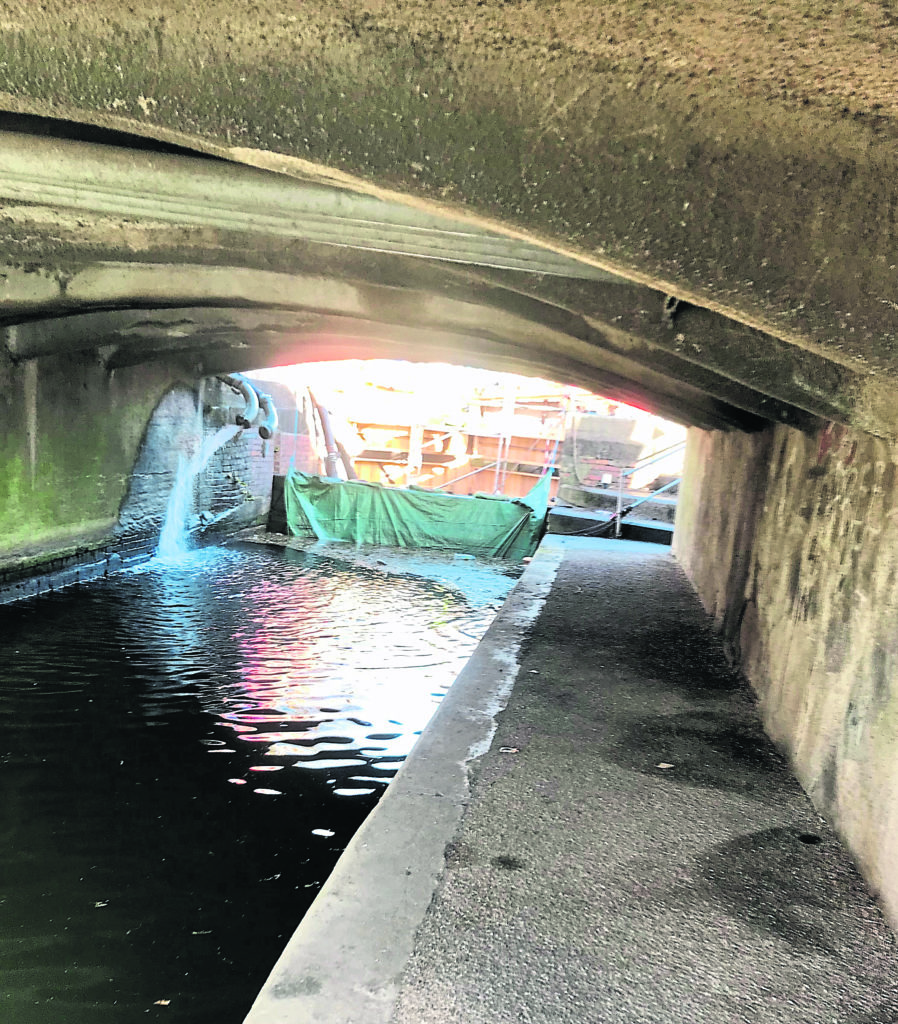 Stalls for education and entertainment were provided by CRT and members of the Erewash Canal Preservation and Development Association manned their own stand.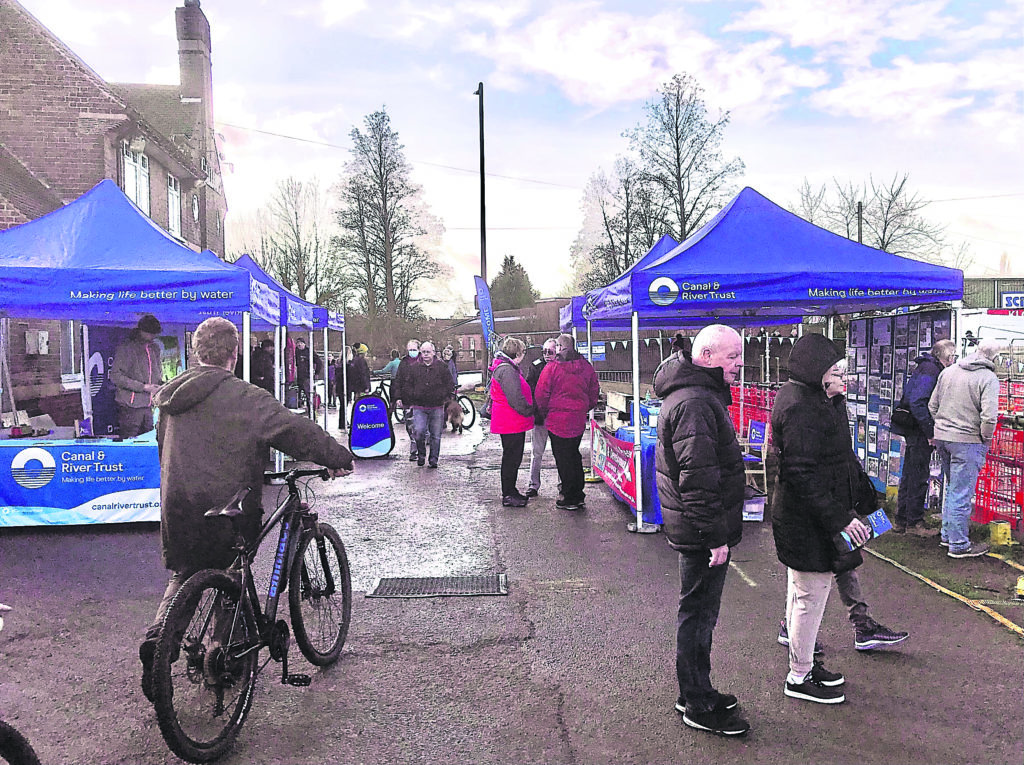 The stoppage for the work to be carried out had to be extended by two weeks due to delays caused by flooding earlier in the year which prevented floating plant from reaching the site.