PEDAL power has once again been driving two Warwickshire fundraisers who travelled ten miles along the Grand Union Canal – in a pedalo!
Friends Alex Pearson from Stratford and Emma Brayne from Warwick navigated tunnels and locks as part of their intrepid challenge, in aid of local children's charity Molly Ollys.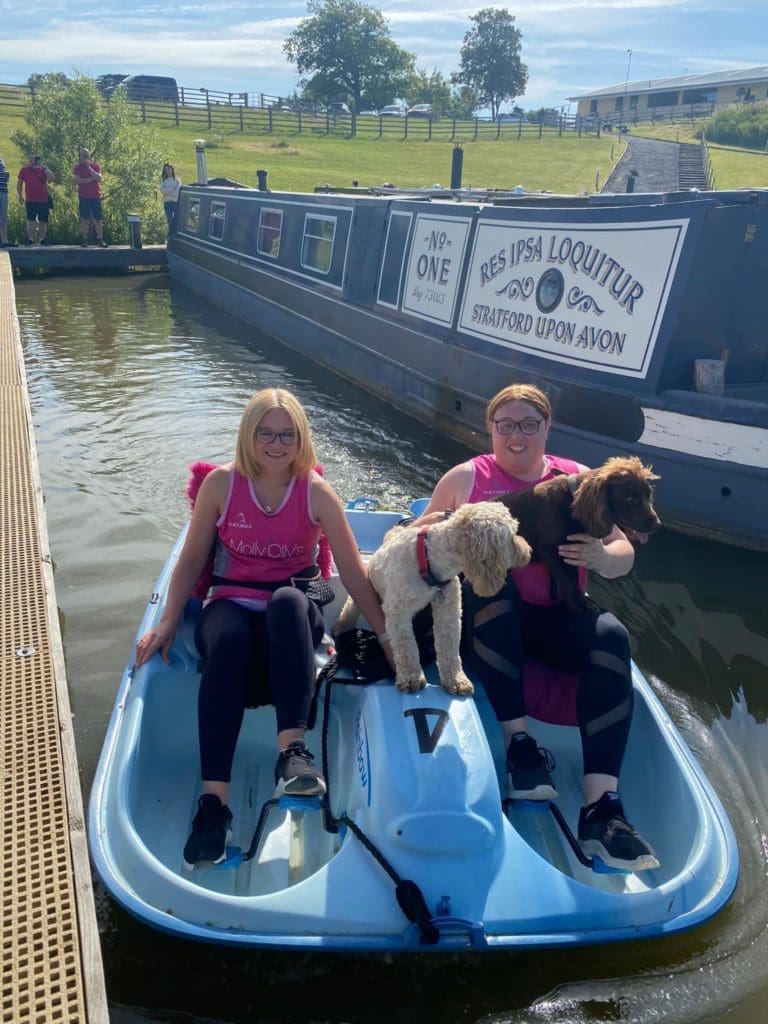 The pair were joined on their journey by Alex's canine companions Archie and Chester and are hoping to beat last year's total of £2000, including match-funding by The Morrisons Foundation.
Alex, a community champion for Morrisons in Leamington, said: "At the store we really want to support our local charities and this supports so many children in both our community and around the country."
Their fundraising event took place on June 15– a significant date for the charity – the 11th anniversary of eight-year-old Molly Ollerenshaw's death. This year also marks the tenth anniversary of the charity founded by her mum Rachel Ollerenshaw who said it was bittersweet day for her.
Alex and Emma, who have had the support of Leamington Boats and the Canal & River Trust pedalled between The View at Wootton Wawen and Hatton, where Molly's family live.
They only stopped en route for a quick drink and snack at the Fleur de Lys in Lowsonford. The end of their challenge was marked by a poignant release of 20 butterflies outside the Hatton Locks Café.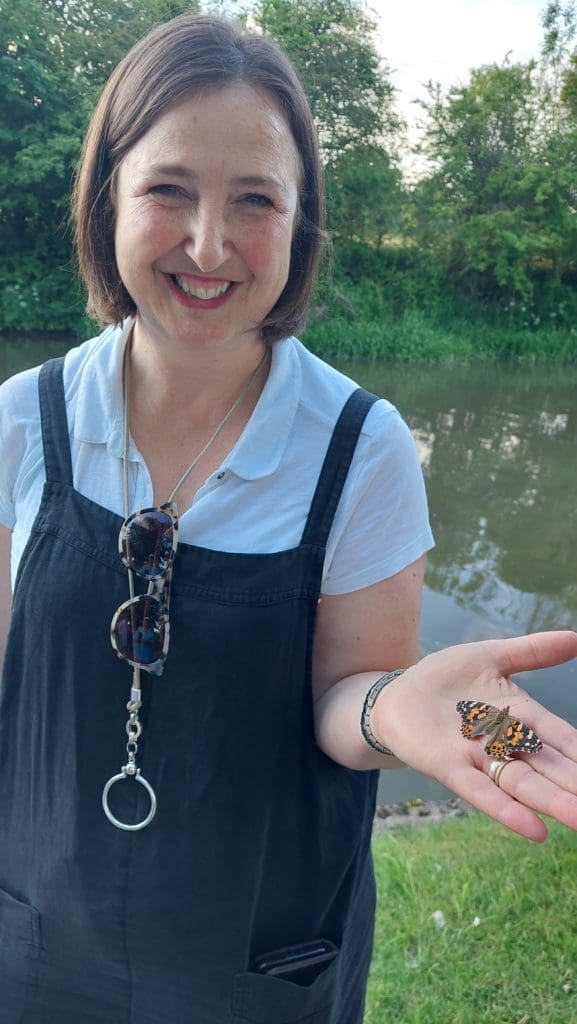 Alex's friend David Fletcher and Emma's husband Adam Brayne offered moral support and lock-keeping duties along the route – as well as raising money themselves.
Alex said afterwards: "We found it harder this year. We also got very wet in Shrewley Tunnel. It was very dark, foggy and scary in there. We brushed against the side of the tunnel and loads of spiders fell in the boat and neither of us like spiders so we had to come out of the boat and brush them off.
"I never train. I just wing it. But pedalling down the canal is not something you can really train for."
Emma added: "People do say we're completely barmy but we do it all with love and pride. It was harder this year because it was longer distance and even though we didn't have as many locks, they were spaced out and not in our favour.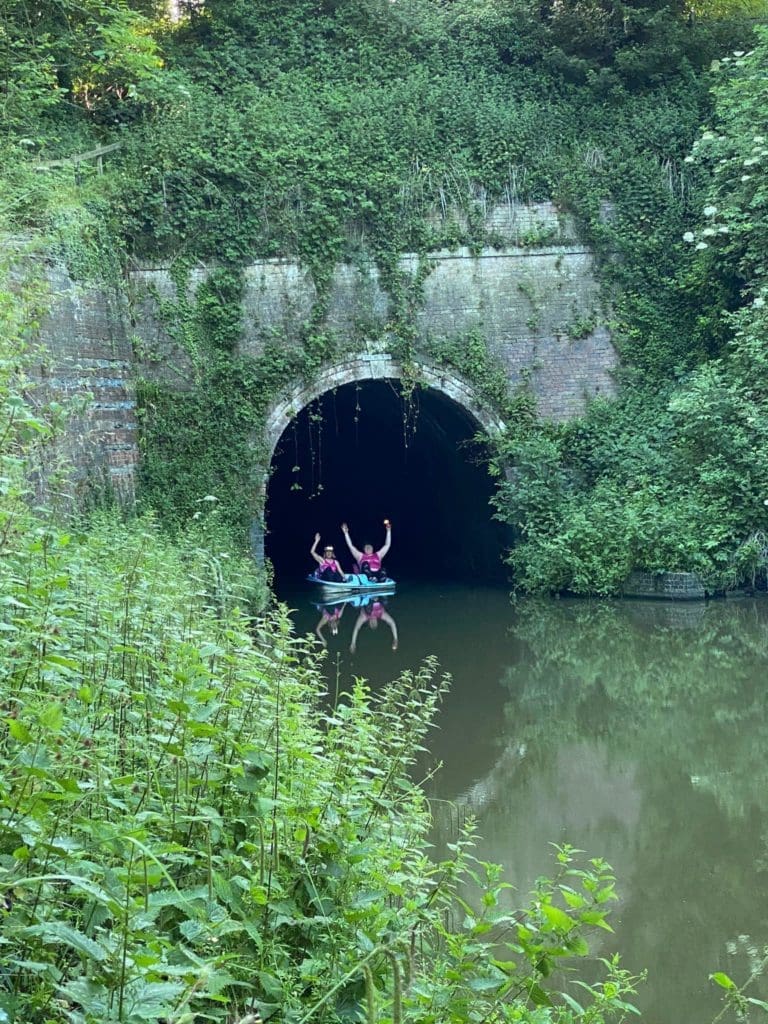 "But it was really lovely to go through all the little villages and see all the places we don't normally see. We're planning to do something again next year but not involving a pedalo this time. We're going to think of something even more unique!"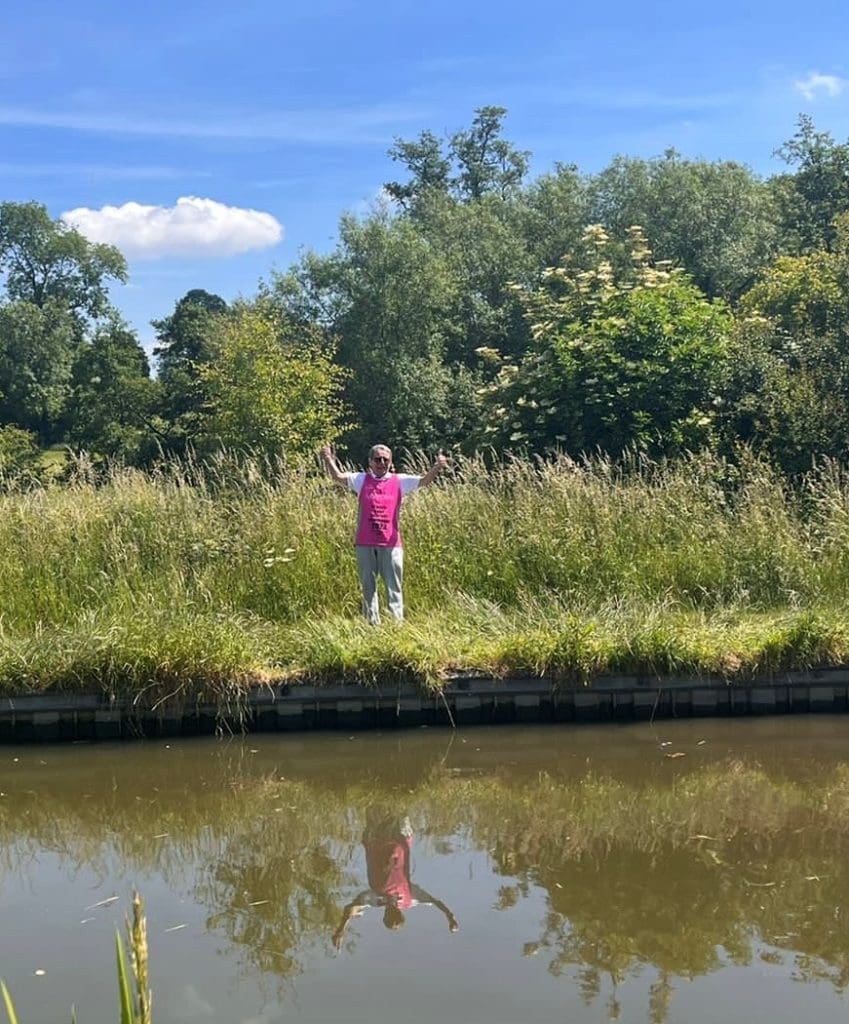 At the time of going to press the challenge had raised £600 of its £1000 target. To support Alex and Emma, donations can be made via: https://www.justgiving.com/fundraising/pedalo10mission?newPage=True
About Molly Ollys
Molly Ollys emotionally supports children between 0 and 18 who have life-threatening illnesses. It does that through its Olly The Brave therapeutic soft toy and award-winning books, as well as donating wishes to children who are facing unimaginable challenges.
Between 2017 and 2020, the charity funded Birmingham's first paediatric palliative consultant as there was no such consultant for the region. That position has now become permanent and is currently funded through the NHS.
Since Molly Ollys started more than £3 million has been raised to emotionally support children across the UK. Anyone wishing to donate can do so at https://www.mollyolly.co.uk/learn-about-donating/
#mollyolly #mollyollys #grandunioncanal #towpathtalk #canals #canalsandrivers #narrowboat #rivers #waterways #lifeonthecut #boating #boats