Canal & River Trust is giving freight traffic the green light to recommence passage on the Aire & Calder Navigation as the charity's investigations into fish deaths nears completion.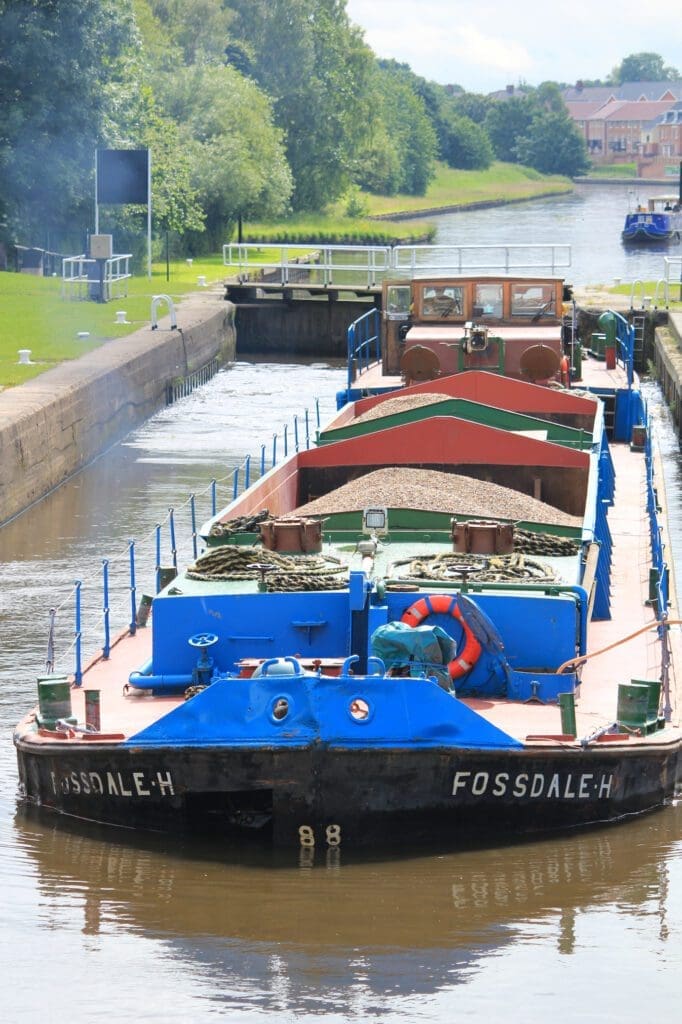 The announcement follows a temporary eight-week suspension to allow the Trust's environmental team to carry out detailed investigations into the cause of fish deaths on the waterway.
The waterways and wellbeing charity took the decision to pause freight movements following reports in December 2021 and January 2022 of fish deaths on a localised stretch of the navigation at Knottingley.
The investigation, led by the Trust's environmental and fisheries teams, with the assistance of local freight operators, has involved analysing silt and water samples taken from several locations along the navigation during pre-arranged freight barge passages.
Sean McGinley, director Yorkshire & North East, explained the findings: "The tests we have conducted have not identified anything in the silt samples we have taken which would explain the fish deaths or which give us cause for concern.
"Whilst we cannot establish definitively the cause of the fish deaths reported, we believe it may be attributable to the greater density of fish, shoaling together in lower winter temperatures, being more susceptible to propellor strikes. We are confident that as temperatures continue to rise, the potential for harm to fish should reduce dramatically."
Article continues below…
Advert
The Trust supports freight by water where possible on its waterways, as a greener, more sustainable alternative to lorry loads. Within the last 18 months the Trust has spent £5 million to facilitate freight passage on the Aire & Calder Navigation – dredging sections of the waterway, training freight volunteer lock keepers and repairing the navigation following the major breach in December 2020. Equally, we take our responsibility to care for the natural environment and our fish stocks in particular very seriously.
The Trust will be dredging more sections of Aire & Calder in April to support ongoing freight movements.
Sean McGinley continues: "As a precautionary measure, until this further dredging is complete, we are asking freight barges to load to a maximum depth of 7' (2.13m) and travel at slower than normal speeds through this stretch to minimise the risk to fish. We will continue to monitor the situation carefully and respond quickly should there be any further problems reported. We are grateful to our partners at the freight operators and the Angling Trust for their assistance in our response to this issue. ."
Article continues below…
Advert
#canalandrivertrust #towpathtalk #canals #canalsandrivers #narrowboat #rivers #waterways #lifeonthecut #boating #boats