THE Shropshire Union Main Line near Norbury recently saw a Shropshire Union fly-boat hauled by a horse, perhaps the first time there for 100 years. This rare and wonderful sight was the well-known Saturn, hauled by Flower, an eight-year-old mare.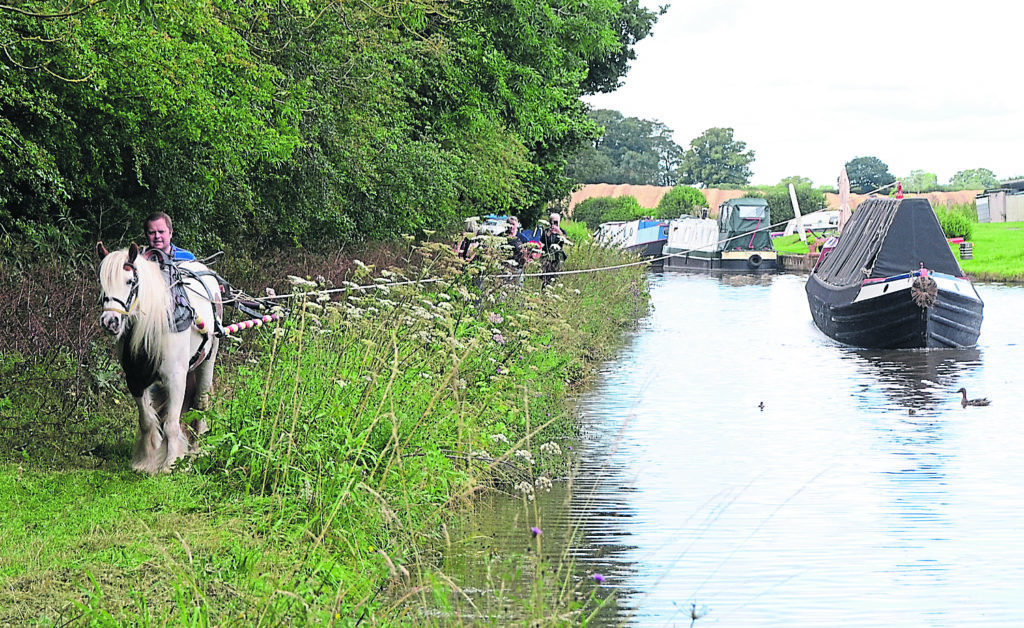 David Ray of Norbury Wharf Ltd said: "Flower did really well. She is usually ridden by my daughter, Elizabeth, and we use her to pull a cart, but this is the first time we have used her to pull a narrowboat. We are all really pleased with how it went and we hope to be able to do more."
John Yates of Saturn Fly-Boat said: "This is living canal heritage at its very best. The canals were built for horse haulage, and so was the Saturn. The horse is the almost forgotten hero of canal history, until you see one in action and the whole canal suddenly makes sense. Horse boating is quiet, quick and green. The more of it we can do with Saturn, the happier we shall be."
More horse boating trials were held a few days later from the Anchor Inn at High Offley to Shebdon and back to Norbury Junction.
Saturn was previously hauled on the Montgomery Canal by Cracker, who has now retired.
#towpathtalk #canals #canalsandrivers #narrowboat #rivers #waterways #lifeonthecut #boating #boats #canallife #canallifeuk
Article continues below…
Advert