A TWO-DAY celebration of Shardlow being the best-preserved inland port in the country was so successful that it is destined to become an annual event.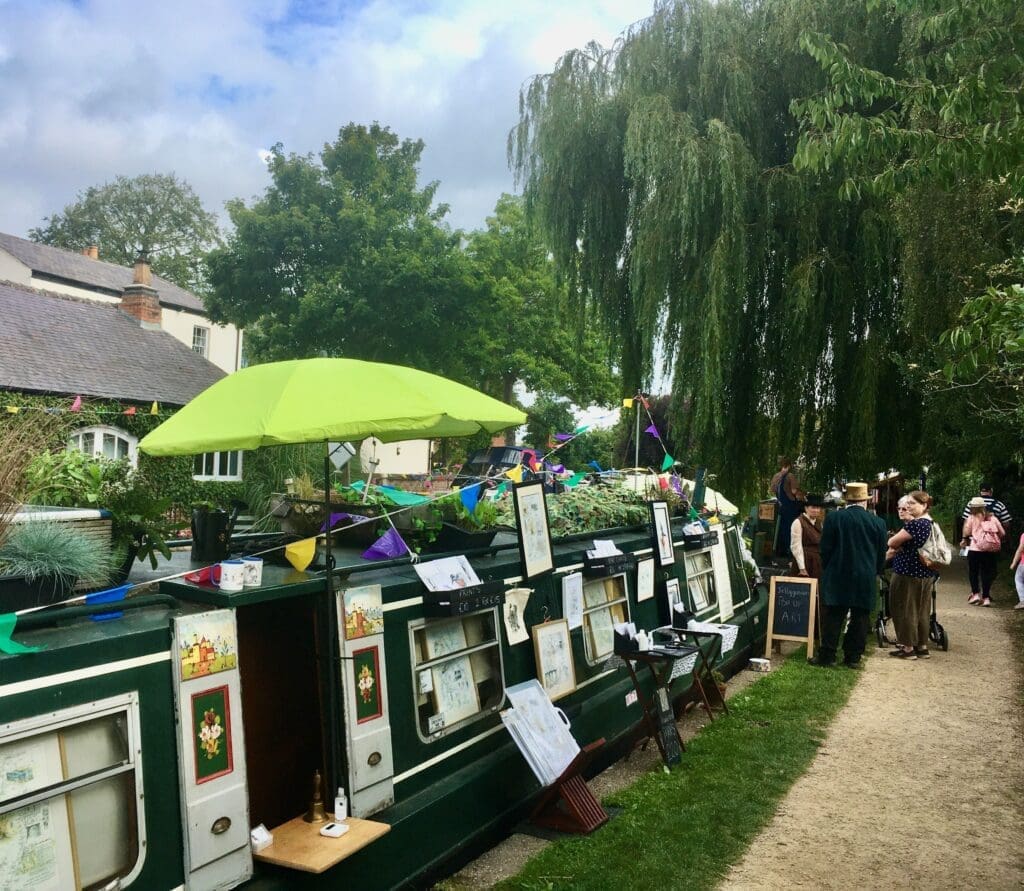 The first Shardlow Inland Port Festival attracted numerous visitors to the historic village which is situated near the start of the Trent & Mersey Canal. It is considered to be Britain's most complete surviving example of a canal village and has the best-preserved examples of canal architecture going back to the 1770s. This includes warehouses, merchants' houses, workers' cottages, docks and public houses.
To celebrate this unique situation the residents came together to organise a festival focused on the canal towpath throughout the length of the village. The old warehouses provided a suitable backdrop for a flotilla of working boats and a floating market of trading boats selling a wide range of goods ranging from leather items to crystals.
Shardlow's historic pubs played an important part in the celebrations which included craft stalls, puppet shows, fun fair, boat trips, Morris dancing and a theatre performance. Shardlow heritage centre had a busy weekend with many visitors taking advantage of their history trail. they discovered that the waterside community grew from 200 in 1780 to 1300 by 1841. And now, 180 years later, Shardlow is enjoying yet another lease on life.
Words and photos: Les Heath