The Canal & River Trust has published the results of its first-ever Boater Census of the 35,000 boats licensed on the charity's 2,000 miles of waterways in England and Wales. The Census is intended to offer a snapshot of life on the waterways in the 21st century, 250 years after the network opened to navigation.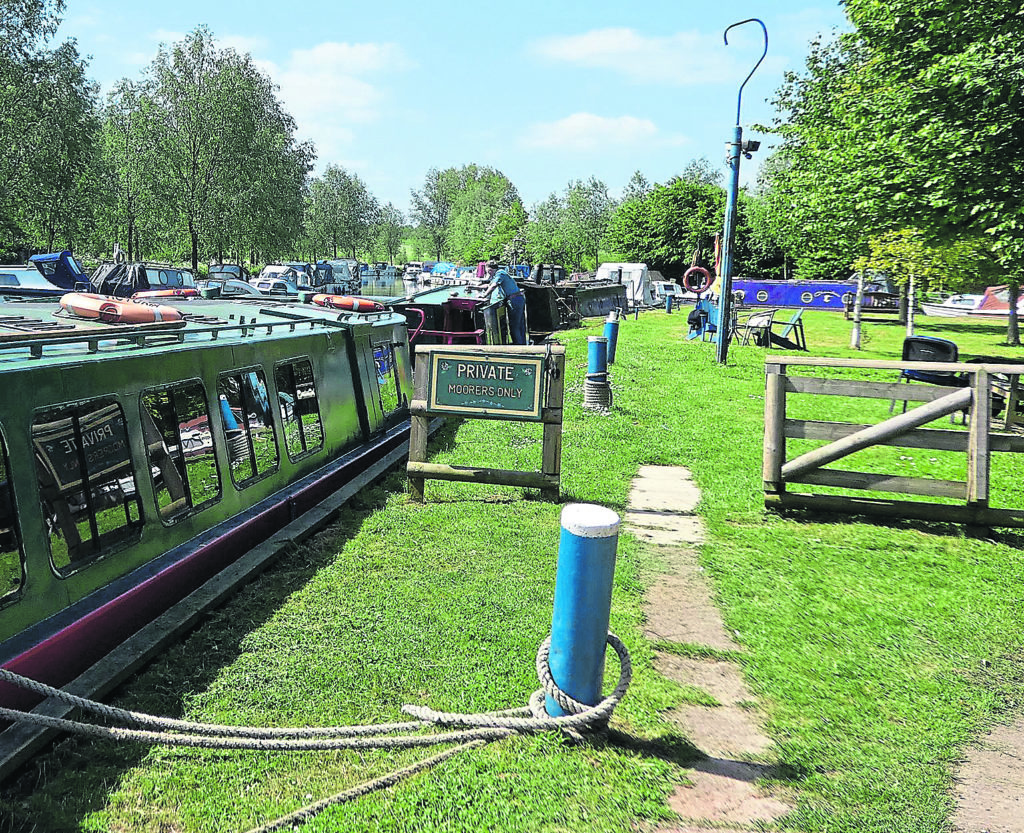 The census data will help inform the Trust's work and that of others, such as health service providers and local authorities, to make sure boaters are considered and their needs are met through decision-making, policy and services.
Over 9,500 boaters, just under a third of current boat licence holders, responded. The split between boaters with and without a home mooring, at 76% and 24%, respectively, broadly represents the make-up of boats on the Trust's network.
The typical boat on the Trust's waterways is a steel narrowboat with fixed beds for two people and pull-out beds for two people or more. While most use gas for cooking (89.5%) and a solid fuel stove (66.6%), over half the respondents have invested in solar panels (59%). Cassette toilets (57.2%) are the most popular, followed by pump-out (34.1%), with a minority choosing composting loos (8.8%). 32.1% of respondents have experienced mechanical problems with their boat in the past 12 months.
The Census asked boaters about the challenges they faced due to living on a boat. Accessing important services is a theme, with respondents having issues accessing health services (31.7%), financial services (16.5%), and financial help such as benefits (11.6%). Additionally, 24.7% report challenges around education and work.
Many boaters report that their day-to-day activities are limited because of a long-term health problem or disability. The 2021 Census of England and Wales indicates that 17.8% of the population are disabled people. The Boater Census suggests that the proportion is considerably higher among the boating population, with 23.6% of respondents saying they are limited a little and 10.1% saying they are limited a lot. Most respondents receive a pension or pension credit (70.3%), and smaller numbers receive a range of other types of benefits or support.
Pets are popular on boats, with 46.3% of respondents saying there is an animal on board. And it is a case of top dog, with 76.7% of that number specifying a canine companion(s) compared to 28.5% owning cats and 4.4% naming another animal. In contrast, just 5.2% of respondents say there is a child under 16 living aboard.
Matthew Symonds, national boating manager at Canal & River Trust, said: "Thank you to every boater who responded to the Census; the data you have provided is precious. There are more boats on our waterways than at any time in their history, and it is more important than ever that we, and other agencies, understand the needs of the boating community.
"Boats have been integral to canals since they were first dug 250 years ago. Once busy freight routes, used by working boats and the working families that lived on them out of necessity, canals are now popular spaces for leisure boating and recreation, with some people living aboard, either through choice or out of financial hardship or other vulnerabilities.
"From the conversations we have on the towpath, we know that some boaters face specific challenges, for example around employment, accessing financial services and support, registering with health services such as doctors' surgeries, or boating with a disability. The Boater Census has provided us with the data we need to illustrate the work we do to other organisations who may not be familiar with the practicalities of life afloat and will add strength to our arguments that boaters need targeted support."
The Boater Census was designed with input from boater representatives on the Trust's Council to help understand the different needs of those who live on or who use their boats for leisure. The anonymous online survey was open for ten weeks and boaters took part by completing a questionnaire online or over the telephone. Invitations to take part were sent to current licence-holders by email, text message or post, and they were asked to complete one survey per boat. Roving traders were included but other business boat licence holders were not.
Boaters were asked about the issues and challenges they have experienced due to living on a boat. The results include a large amount of qualitative data, which will be analysed section by section and published in a separate report in summer 2023.
The Boater Census can be read online here: https://canalrivertrust.org.uk/enjoy-the-waterways/boating/boating-news-and-views/boating-blogs-and-features/boater-census-survey-2022
#canalcensus #canalandrivertrust #crt #towpathtalk #canals #canalsandrivers #narrowboat #rivers #waterways #lifeonthecut #boating #boats #canallife #canallifeuk