Visitors to the famous Foxton Locks in Leicestershire can now take part in a spot of pond dipping and discover what bugs and beasties are living in the canal and lurking within the reeds.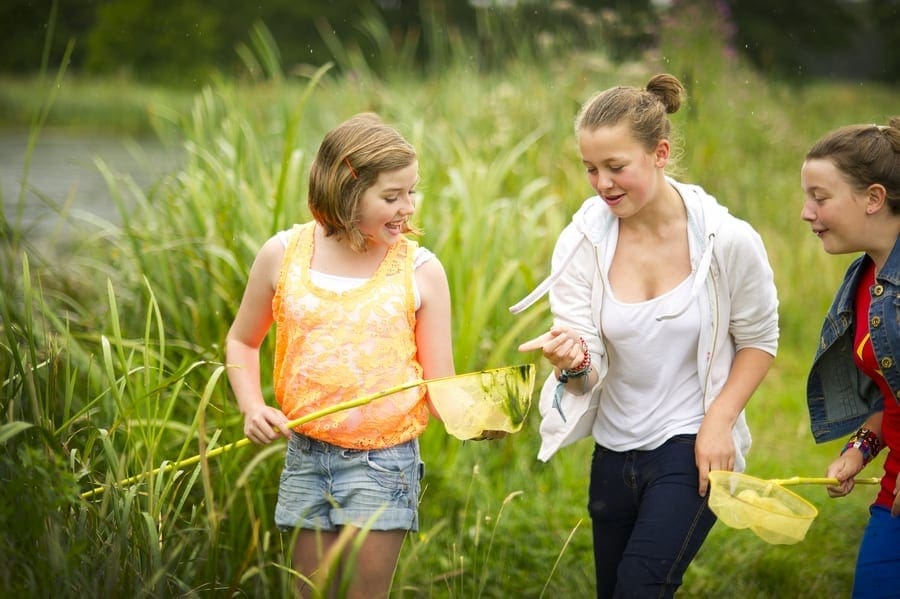 A new wheelchair and pushchair-friendly pond-dipping platform, installed by volunteers from the Canal & River Trust and paid for by funding received from Tesco's Bags of Help, will give youngsters the opportunity to discover a wide variety of weird and wonderful creatures. Using nets, young explorers will come face-to-face with damselfly and dragonfly larvae, water beetles, snails, pond skaters and leeches.
Foxton Locks is home to a staircase of 10 locks which enables boats to navigate up and down the hill at Foxton. Built in 1815, the locks are 200 years old and around 4500 boats travel through this famous flight each year. The site is also home to a now disused boat lift which was originally designed to speed up travel by bypassing the locks before it fell into disuse in 1911.
Alex Goode, site manager at Foxton Locks, said: "Foxton Locks is lovely to visit throughout the year, but my favourite time is spring and summer when the waterways are alive with all kinds of animals and insects gently fluttering or buzzing along the canal. This new pond-dipping platform will allow visitors of all ages to discover how rich and diverse our canals are and see for themselves what critters call the canal their home.
"Spending a morning or afternoon along the canal is a great way to destress and research shows that being next to water is good for your mental health and physical wellbeing. So, if you're in the area, pop by and see us for a visit… you won't be disappointed."
For more information on how you can volunteer or donate money to support the work of the Canal & River Trust visit www.canalrivertrust.org.uk
Article continues below…
Advert