PEOPLE IN LEICESTERSHIRE INVITED TO EXPLORE THE WONDERS OF THE NIGHT SKY FROM ONE OF THE WONDERS OF THE REGION'S WATERWAYS
The Canal & River Trust and the National Space Centre are inviting people to a special night of stargazing at Foxton Locks as part of a programme of events taking place at the historic site.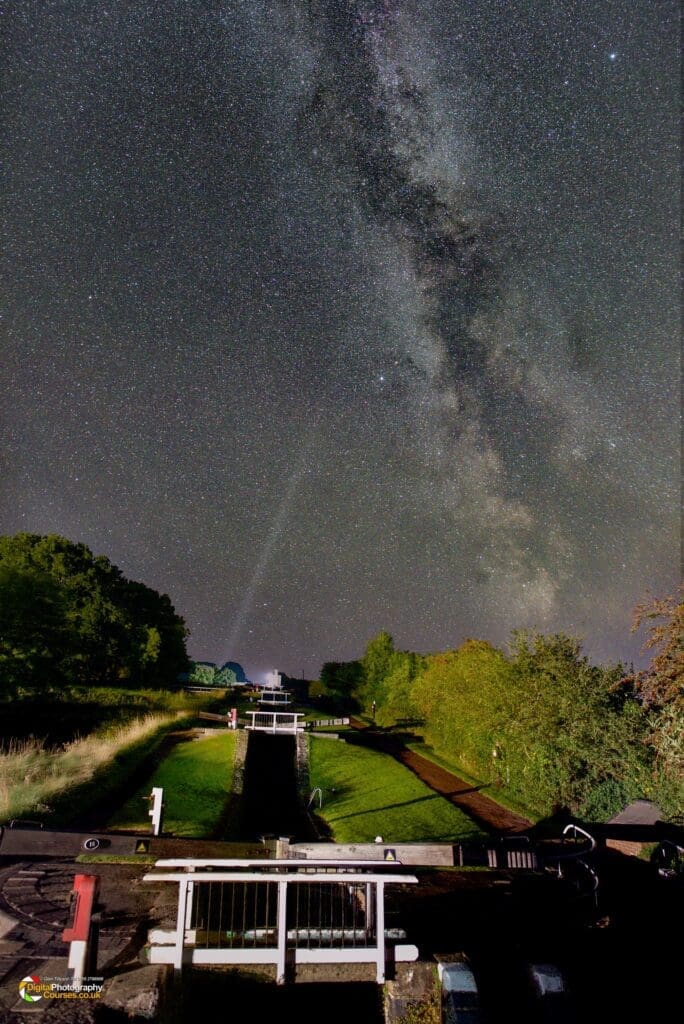 The Trust, which cares for the locks along with 2,000 miles of waterways across England & Wales, invites people to explore the night sky from the top of the longest, steepest staircase of canal locks in the country on Monday, 13 November.
As part of the event, taking place from 5 pm, experts from the Leicestershire Astronomical Society will bring along telescopes to help visitors identify planets, and there will be some fascinating exhibits including meteorites and pressure suit demonstrations.
Visitors can transport themselves across the solar system with virtual reality goggles and listen to a talk on the invention of telescopes by Phil Adams from the Peterborough Astronomical Society. There will also be the chance for children to get creative with space-themed crafts. Booking in advance is required, and tickets cost £6.00 for adults and £4.00 for children, with car parking included in the ticket price.
Jannette Warrener, destination & attractions manager for the Canal & River Trust, said: "With minimal light pollution around at the summit of Foxton Locks, it's like you're stood on top of the world with the whole sky above you. Where better to gaze up at the night sky?
"Foxton Locks is a wonder of the region's waterways, and many people will have visited before, but very few will have had the opportunity to experience something like this. With places limited, I'd urge people to book early to secure their place."
Charlie Isham, Head of Education and Space Communications at the National Space Centre said: "The National Space Centre are pleased to support our friends at Foxton Locks in their first stargazing event. This is an excellent opportunity for families and amateur astronomers alike to learn more about the wonders of space, in this fantastic location."
The event is part of an ongoing programme of activities at Foxton and local people. On Sunday, 12 November, visitors to the canal attraction will be able to learn how to paint 'roses and castles' artwork found on traditional narrowboats and canalware. The workshop is suitable for beginners and a great opportunity to learn about this traditional craft. Tickets for the workshop cost £55 and include one-to-one guidance from renowned canal artist Alison Root, lunch, refreshments, parking and the opportunity to take pieces home at the end of the session.
Jannette Warrener continues: "These are just some of the exciting activities we've got coming up at Foxton so whether you're into stargazing or fancy having a go at painting some traditional canalware, there's lots for you to see and do."
Booking is required for both activities and tickets can be purchased at https://www.eventbrite.co.uk/o/canal-river-trust-foxton-locks-63852318213
For more information about the work of the Canal & River Trust, including how you can volunteer or donate visit www.canalrivertrust.org.uk