Waterways and wellbeing charity, Canal & River Trust, is holding a public open day on Saturday 5 February at Lock 2 on the Llangollen Canal at Grindley Brook in Shropshire.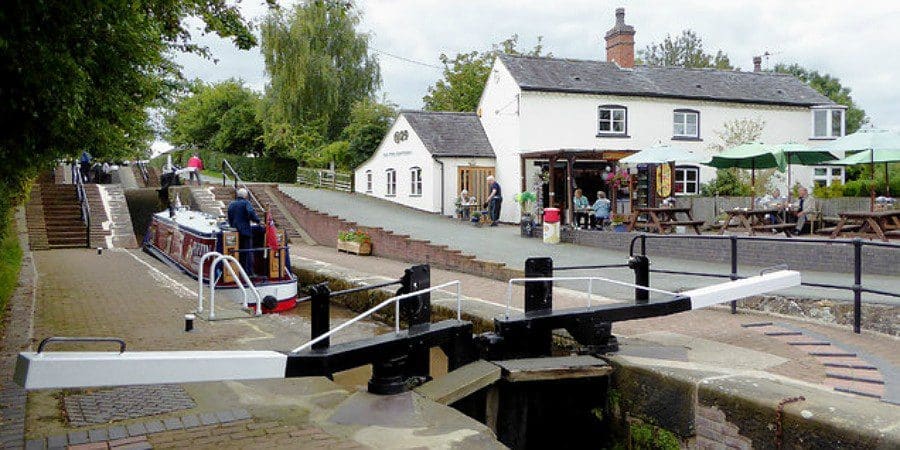 The free event, which is taking place from 10am to 4pm, will give visitors a rare chance to descend into a specially drained lock to see first-hand the expertise and work that goes into preserving and protecting the nation's historic canals.
Visitors will get up close to the solid oak lock gates that are being refitted with new watertight seals and get to see the structure's 200-year-old masonry work that is usually hidden below the waterline. Guided tours within the drained lock will give people a unique opportunity to explore their local canal and hear about the charity's work to protect and preserve the waterway.
Completed in 1805 the locks at Grindley Brook consist of three locks in a staircase and a further three separate locks further along the canal. Originally built to be a key transport route for goods such as slate, coal and limestone, today the locks and canal are popular with leisure boaters, making them amongst the busiest locks in England & Wales.
Gavin Passmore, community engagement manager at the Canal & River Trust, said: "It is really important that the Trust carries out this essential maintenance to our 200-year-old canal network so that it is protected and preserved for boaters and the local community to use and enjoy.
"The repairs at Grindley Brook require us to drain the water from this short section of canal, giving us the exciting opportunity to let people into the drained locks to see the waterway from a completely different perspective.
"We're looking forward to speaking with visitors about the work the Trust is doing and explaining how locks work and how people can get involved in supporting the Trust to look after this important part of the nation's heritage.
"Research shows that spending time by the canal has a positive effect on people's physical and mental wellbeing, and the open day is part of the charity's drive to encourage more people to visit and spend time by water.
"Once completed the work should help speed up journeys times for boaters through the locks and help conserve water in the canal."
Booking for this event is essential. Book your free place here https://www.eventbrite.co.uk/e/grindley-brook-open-day-tickets-243003749757?aff=ebdsoporgprofile
To find out more about the Trust's open weekends visit https://canalrivertrust.org.uk/enjoy-the-waterways/events/open-days-2021-22
#towpathtalk #canals #canalsandrivers #narrowboat #rivers #waterways #lifeonthecut #boating #boats #canalrivertrust