Emergency Services worker Dale and Teaching Assistant Millie (both 26) were fed up working hard to pay someone else's mortgage – 'stuck in the rent trap' Millie puts it.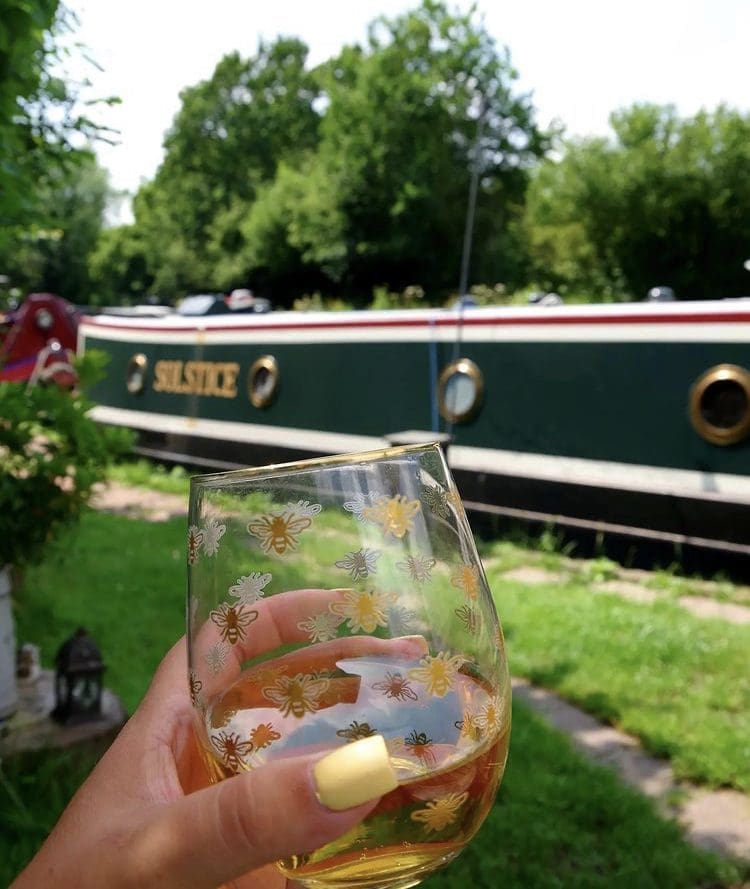 It wasn't just the high rent that made this young couple seriously consider life on the cut, it was also not being able to decorate their house, not being able to have pets, more high bills and being stuck in the same location. Wind the clock back to 11th October 2019 and Solstice presents herself. The decision was quick and plans were made. They had to move on board by 20th December.
"She had no electricity, no water, no gas and no stove. It was going to be a big job" Millie told Towpath Talk. "Both of us work full time and when we got our keys and walked into our cold, empty new home we weren't sure whether to celebrate or cry. The job was massive!" She added.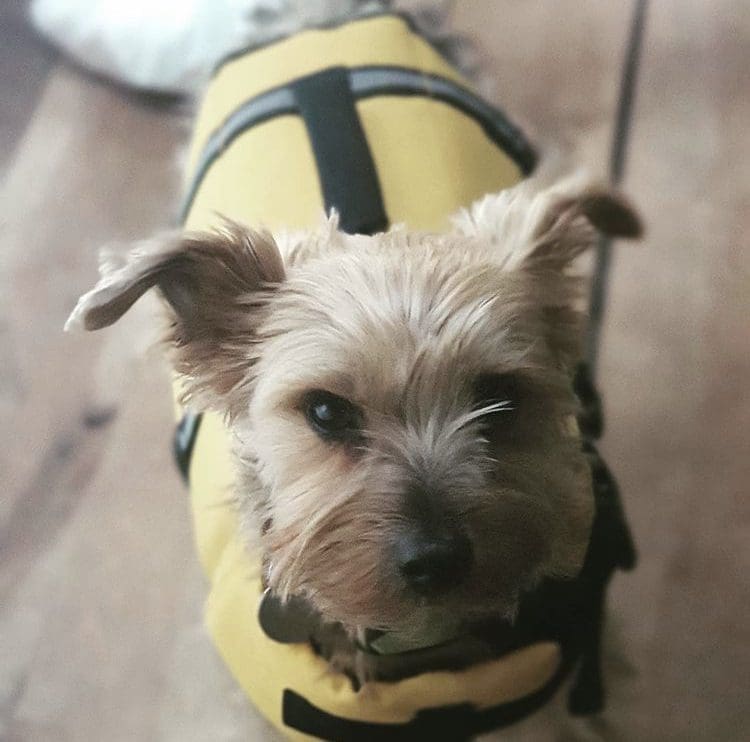 How did they go about this arduous task? "The previous owners of Solstice had started putting up bulkheads and arranging some kitchen units so our first job was to move everything around and decide on our own layout" Millie said. "After a few days of planning, the purchasing of a lifejacket and Ralph, the boat dog, my husband and father-in-law got to work."
Millie confesses there were so many jobs to do that they knew nothing about but, with the help of others and endless hours of YouTube viewing things started to take shape.
"Tiling for our multi-stove was so exciting for me" Millie enthused. "It was the first time I had actually been able to choose tiles myself for our home! We put up fire board first, then the bottom tiles and the tiled the walls. It felt amazing to see a big change!"
Article continues below…
Advert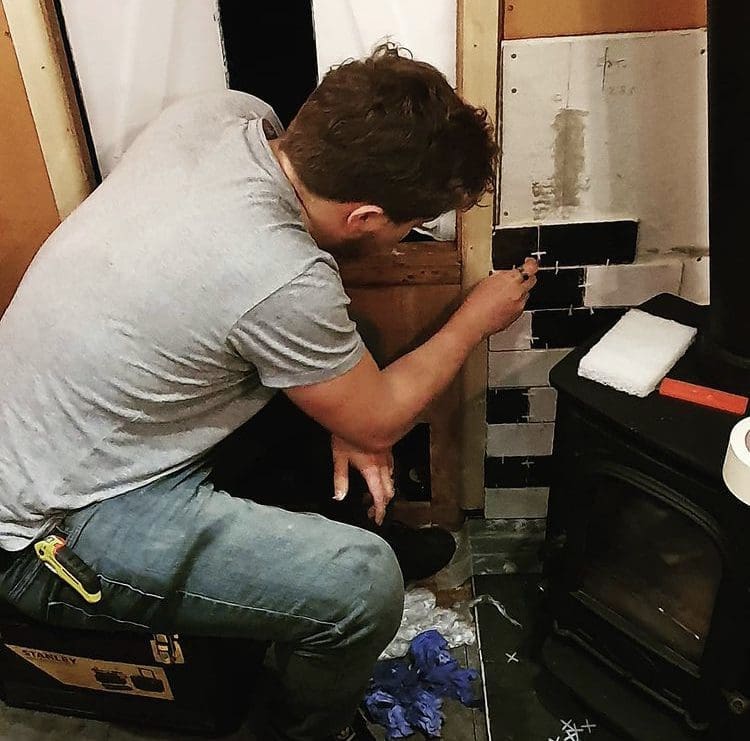 Living aboard and fitting a boat out is hard work and rewarding at the same time. Things job wise haven't got any easier since Millie and Dale began in 2019: "One of the hardest jobs is the one we're in the middle of right now" Millie admitted with a stressed expression. "We're changing our hot water tank and rebuilding our bed to give us a bigger bed and more space. Finding the correct immersion and fittings etc. is so difficult. Everything you find online is always for a house so it's really hard to source things."
Luckily the happy trio were able to enjoy Solstice, they took her out for a summer cruise in-between lockdowns. The master plan for Solstice is to complete it within the next year and for Millie, Dale and Ralph to enjoy a mortgage-free life with a home all of their own. They currently have a permanent mooring but may give this up for constant cruising and exploring the canal network.
We'll be keeping an eye on @onboardsolstice via Instagram, why not look them up and say hi! Their story grows every day. Towpath Talk wish them the best of luck!
Article continues below…
Advert