After months of broken promises and mounting distress from off-grid households facing the second major cold snap of this winter, the government has still failed to design a system capable of extending either the Energy Bills Support Scheme – Alternative Funding (EBSS-AF) or Alternative Fuel Payments (AFP) to thousands of households without a fixed address, including boaters, travellers living in vans and caravans, and many others.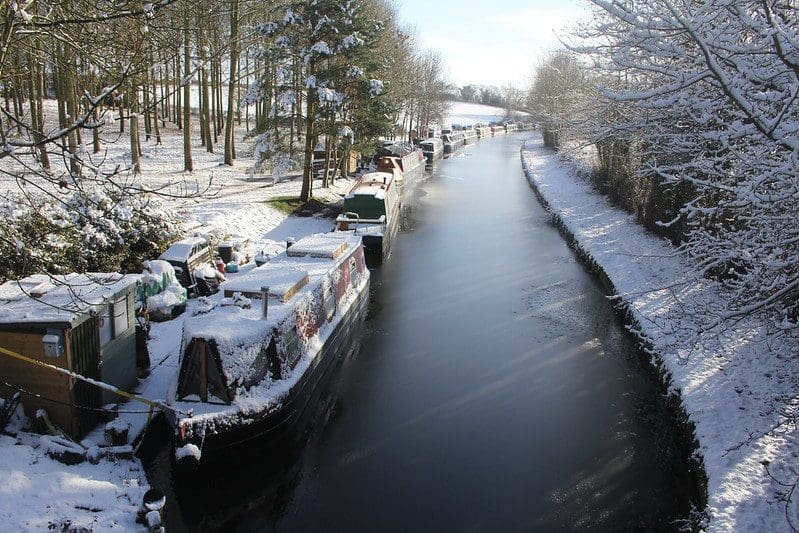 On December 19th, Graham Stuart MP, the Minister for Energy and Climate, recognised that the off-grid community "includes many of the most vulnerable in our society". Yet over a month later, and four months after those living in bricks and mortar housing received their first EBSS payments – including around £200 million paid to second home owners – boaters and many others without a fixed address are still excluded from the scheme, with no workable solution from the government in sight.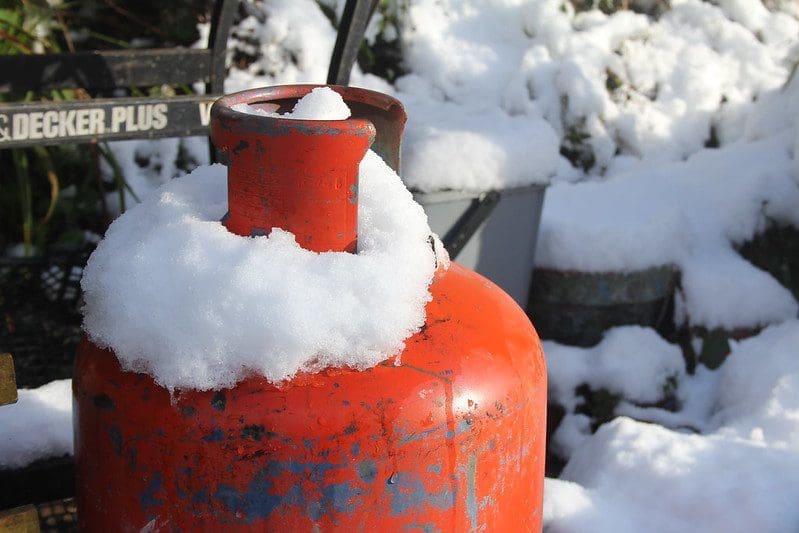 The National Bargee Travellers Association (NBTA) has been campaigning since the Energy Bills Support Scheme was first announced in 2022 to make sure that off-grid households are included. But despite a petition signed by almost 5000 people, ongoing negotiations with the Department for Business, Energy and Industrial Strategy (BEIS), and an agreement from the government that no off-grid household – including itinerant ones – would be left out in the cold, last week's announcement that the EBSS-AF application system would soon go live was accompanied with the understanding that a fixed address will be required for applicants to be eligible.
Pamela Smith, the Chair of the NBTA, said:
"The government has completely failed to meet a shockingly pressing need. Every day, the NBTA are receiving anxious emails from boaters who are struggling to afford to keep their homes warm, and are desperate to hear when this grant will finally reach them. This scheme was supposed to prevent the worst excesses of the cost-of-living and fuel crises – but we're deep into a freezing winter now, and for many boaters the damage has already been done whilst second home owners received multiple payments months ago.
It's completely unacceptable that the situation has reached this point.
The government knows that itinerant communities like ours exist, yet has still failed to ensure that this vital support reaches us – all despite advice, information and a series of proposals from the NBTA. As temperatures plummet to freezing again, the government's failure to sort this issue out has moved from deeply unfair to actively dangerous. The NBTA will be continuing to campaign to hold the government to their word, and if necessary, will launch legal action in the face of what is beginning to look like discrimination."
Many itinerant boaters are on low incomes, with 48% earning less than £20k per year. With rampant inflation, stagnating wages and the cost of fuel skyrocketing, many are struggling to weather the winter months.
Most itinerant boaters – who move their boats around Britain's inland waterways without a permanent 'home mooring', changing location roughly every 14 days – rely either wholly or partly on diesel engines or generators, petrol generators, bottled LPG gas and solid fuel to heat and light their homes, and to cook and heat water. Rapid inflation has meant that petrol and diesel prices have risen by almost 50% and bottled LPG by around 40% compared to 12 months ago. The cost of solid fuel has also sky-rocketed, with a 20kg bag of Excel coal bought from a marina increasing by about 60% since 2020. As the days get colder, and access to sunlight curtails boaters ability to generate power from solar panels, many are finding they simply cannot afford these price increases.
Tom Nauthiz is a boater currently moored outside Nantwich on the Shropshire Union canal. He said:
       "I have lived as an itinerant boater for 8 years and this has been the most challenging winter for me. I'm currently low-income self-employed. I have been hit on multiple fronts with the price of food, LPG gas, diesel and coal all increasing dramatically this winter. I use a lot more diesel in winter for electricity and used to burn roughly 40 bags of coal for heating in the past. In the past few weeks I spent most of my money on diesel. I have only bought 3 bags of coal this winter and can't afford to buy another bag. I've been skipping meals to break even financially and now average one meal a day."
Duncan is a plasterer and itinerant boater currently moored in Northamptonshire on the Grand Union Canal. He said:
       "I've never known it so cold in ten years on the water – just the other day the canal around me froze solid, two inches thick. This year has been a real struggle. A bag of coal has almost doubled in price since last winter so I can only afford to buy one or two at time, then find I've run out with the boat dropping to freezing before I can restock.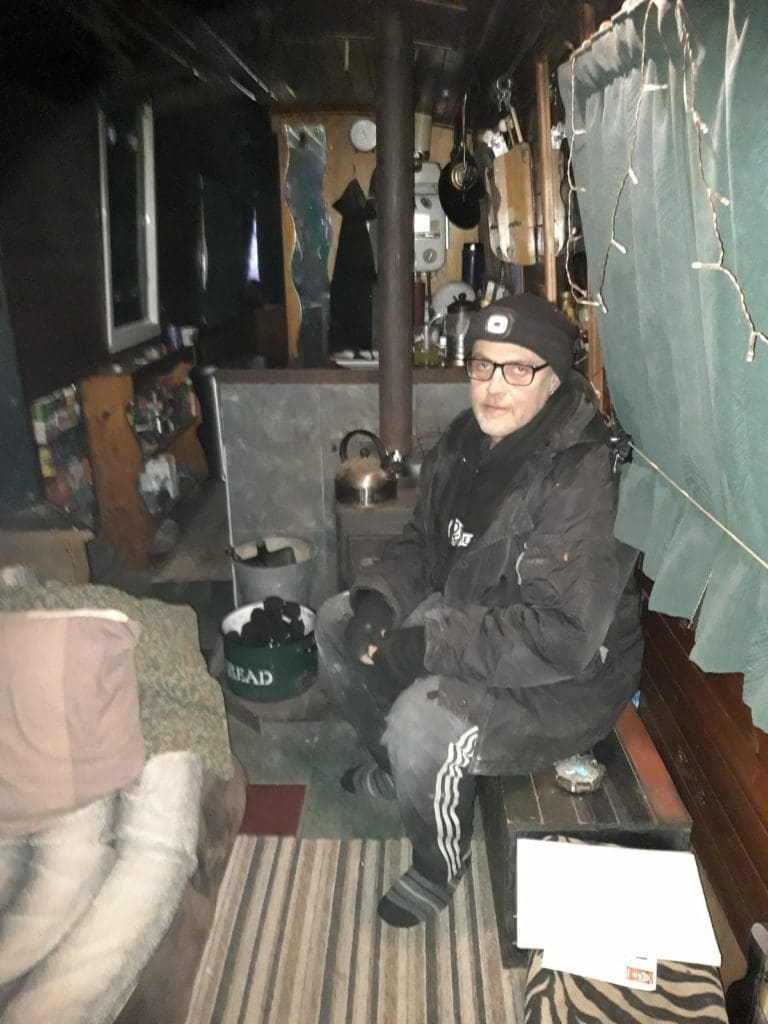 I've slept in my clothes to keep warm when I tried to switch to bags of cheap coal which put out barely any heat at all…but waking up freezing cold to go to work all day just isn't sustainable.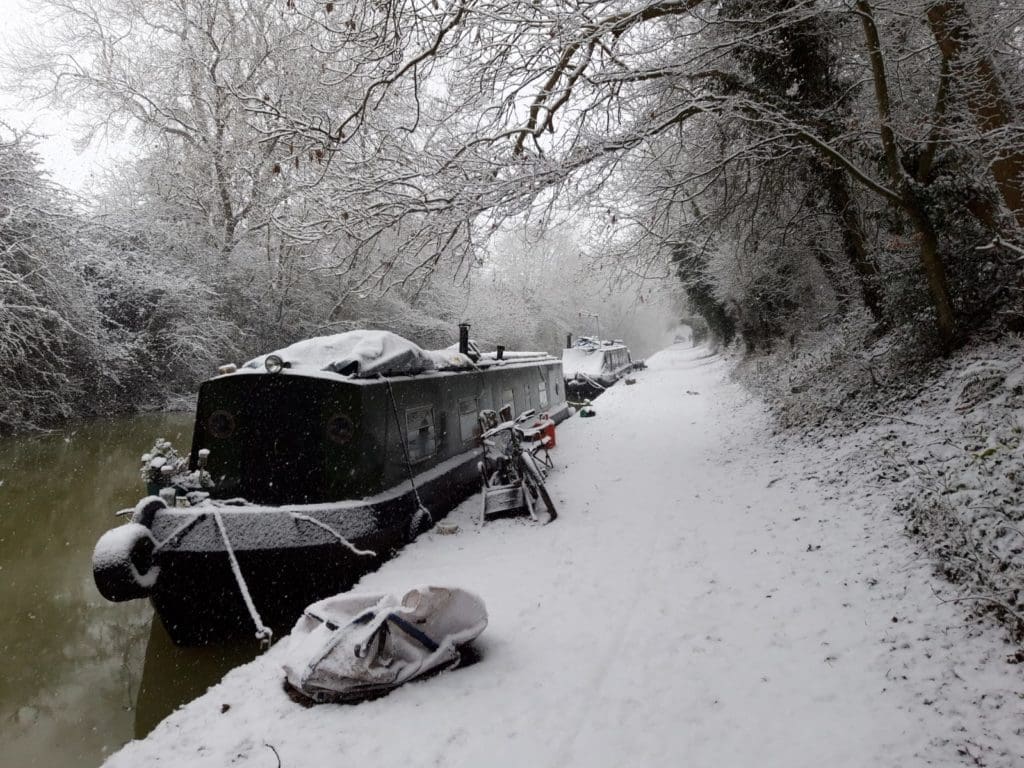 I'm lucky to have been working, but I don't know how people on benefits or pensioners are surviving. £600 [the combined total of the EBSS-AF and AFP] would have got me through the worst of the winter, but instead I'm still waiting and having to struggle through. I've registered to vote and signed on for benefits before – both on the boat – so why is this any different?"
Nick Corrigan has lived full-time on his widebeam boat for six years in the London area. He works as a therapist and a responsible business strategist – three days from the boat and two days from an office in Hackney. He heats the boat with a wood burner and a diesel stove, generates electricity from solar power and a diesel generator, and cooks with bottled gas.
       "Like my friends and family on land, since the pandemic I have spent much more time working from the boat then I used to, and I refuse to be cold. And, like my friends and family on land, my energy bills have increased. This winter I have spent about £250 per month on wood, diesel and gas – double my spend last year.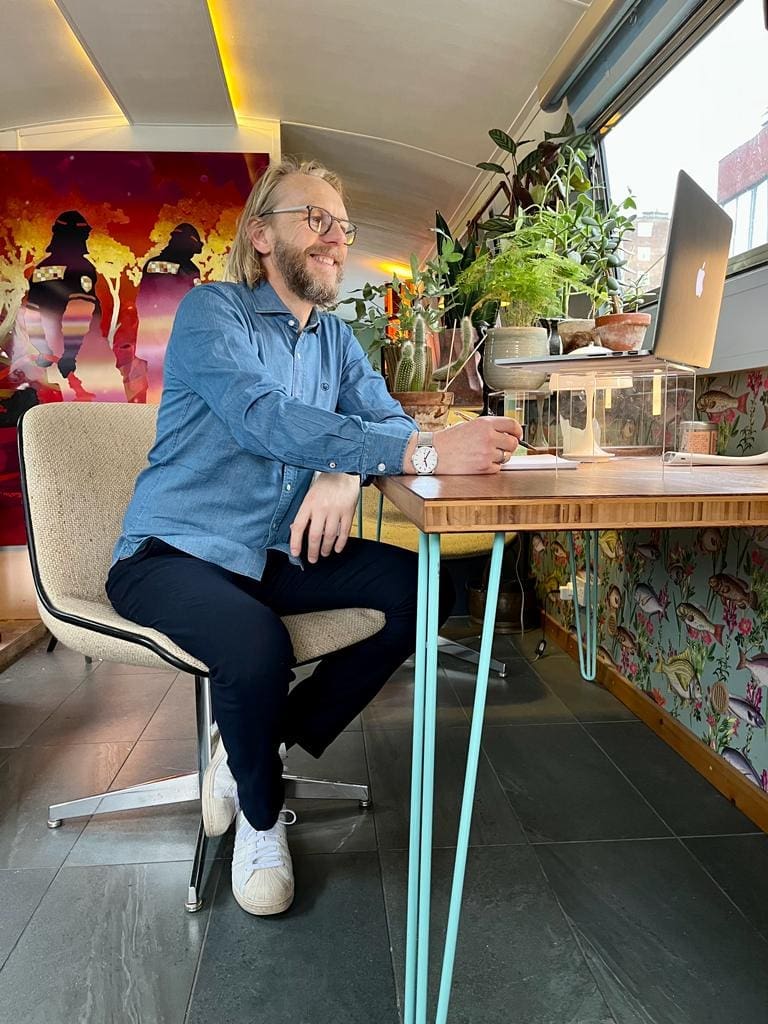 I am very happy that some of the tax I pay goes towards helping fellow Brits to manage their energy bills, but I do not understand why people in brick houses should get help for heating their main and their second home, whilst those of us in boats get nothing. It is unfair that there was a simple process for land dwellers to get assistance, but we are having to fight for it."
The EBSS-AF pilot scheme is due to go live in the areas of Wrexham, Chichester, Glasgow and West Sussex in the coming days. Although the system will automatically fail applications from households without a fixed address, the NBTA encourages any boaters currently moored in these areas to apply using the method detailed in this post –
https://linkprotect.cudasvc.com/url?a=https%3a%2f%2fwww.bargee-traveller.org.uk%2fenergy-bill-support-scheme-grants-interim-update%2f.&c=E,1,DWbPIWKOq24mdaRDFCui1Xplt_awVMdsml-N_mjbH62Co56Rk-P2V4Cx4IZarv2KIe9npltFv-L47plvxb1VPkQy3TRhoYcQCXWGZ-DsIbxajctVy-k1OpK-fLQ,&typo=1
#nbta #nationalbargetravellersassociation #towpathtalk #costofliving