Words & photos: Les Heath
WHEN Pete Gammond and his late partner Jeanette began collecting rubber ducks for their narrowboat Andromeda, her justification for their unusual hobby was: "The important thing is it makes people smile."
That was around 18 years ago and although Jeanette died three years ago Pete has ensured her legacy lives on by making people smile every day.
Just short of 300 ducks now adorn the roof of Pete's boat when moored and there are even some inside together with duck bunting, duck masks and a variety of duck-related objects.
Pete, 65, has travelled the canal system extensively with his dog Heidi so his ducks have brought smiles throughout the waterways both for boaters and passers-by on the towpath.
"It all began at Crick Show around 2005 when we were looking for something bright to put on top of our mooring pins," said Pete.
"We thought plastic ducks would be a good idea and to this day I still have them on top of my mooring pins."
He added that friends, family, other boaters and even complete strangers began donating ducks and as a result the collection just keeps growing.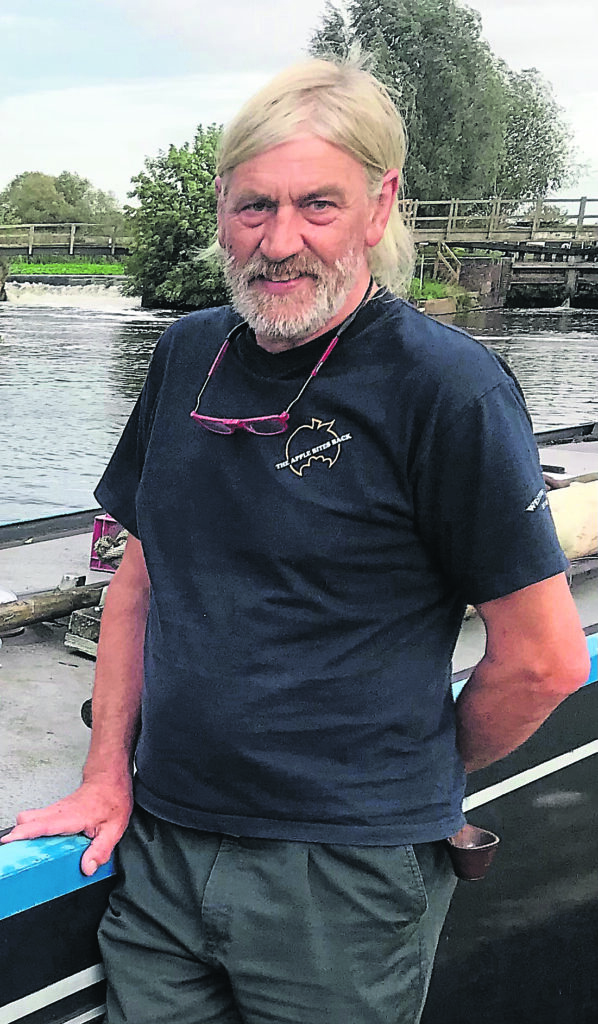 "If someone gives me a duck we photograph them with it and their duck stays on the front of the boat for a week," said Pete. "All the time I am being given new ducks or items that are duck related and they are nearly all different."
Pete is a former police officer and former services manager for the Gypsy and Traveller Service of Oxfordshire County Council.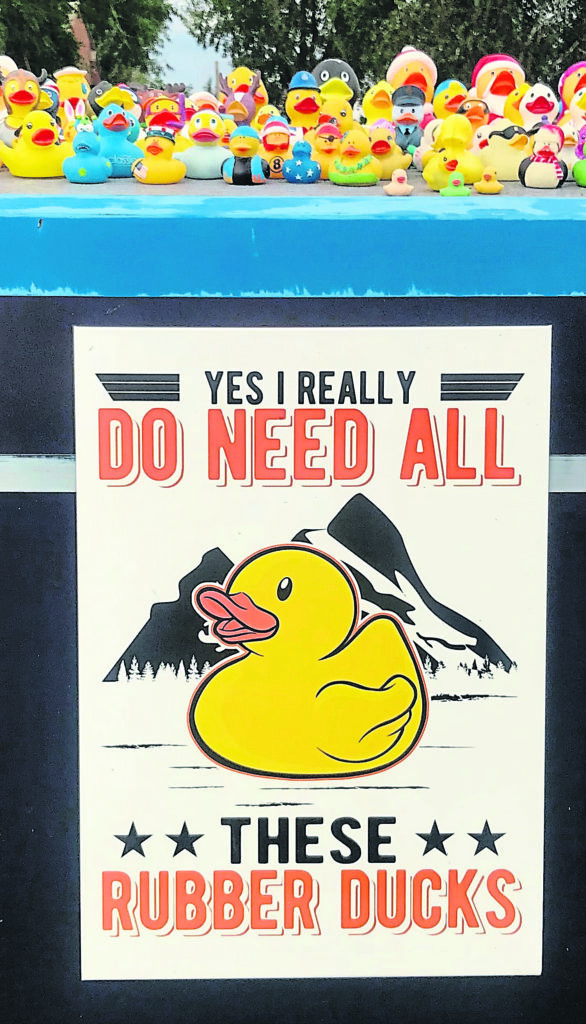 When cruising he keeps his ducks in four large hessian bags inside the boat. When not cruising he has a permanent mooring on the Oxford Canal at Banbury, having previously had a mooring on the Grand Union Canal with his last narrowboat Robin.
Pete now has a poster on the side of the boat (pictured left) which jokingly states that he does need all the rubber ducks that passers-by can see on the roof of Andromeda.
Some might think he is quackers but he knows it's all worth it when he sees the smiles that his colourful array of ducks bring to people's lives.