Banbury's unique piece of nationally recognised industrial revolution heritage – Tooley's Boatyard – is throwing open the doors to its 254-year-old dry dock, the UK's oldest on the canal system, for ten days of music, comedy and theatre to coincide with the Banbury canal festival.
Tooleys have teamed up with award-winning floating venue boat The Village Butty and Alarum Theatre to curate a series of events between sept 29th-Oct 8th.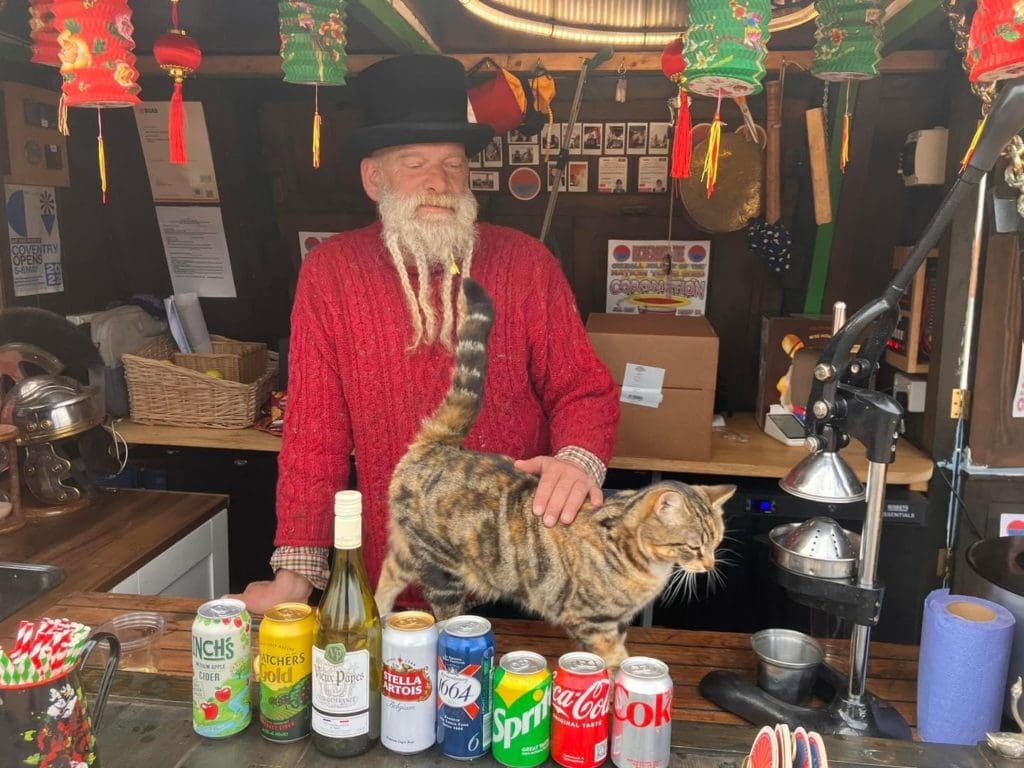 "There's nowhere else like it in the country". Richard from The Village Butty said.," And when we heard music in the empty dry dock last year, surrounded by all the fantastic historic boat building gear from yesteryear, the brickwork, the trickle of the water… it's so atmospheric and unique, my partner and I immediately wanted to get involved in helping to promote and celebrate this wonderful little gem of Banbury's canal history."
Over the festival weekend, Aquavista Marinas are sponsoring the music, and the Ewan Bleach Trio will provide plenty of high-quality saxophone and clarinet-led jazz to the festival goers and boaters alike.
"It's brilliant that Aquavista has recognised the importance of Tooleys to canal history and the larger boating community. Ewan's music is so infectious it's bound to draw hundreds of people to Tooleys who haven't heard of this wonderful Banbury landmark."
Matt Armitage, Tooley's boss, said: "We're not trying to become a music venue or anything, we're a working boat yard, but the festival is a great opportunity to let people experience a bit of  local history, to sit and be inside the dry dock, see the forge at work."
"And listen to some amazing music," said Anna from the Village Butty. "Because it's kind of magical."
"Even though I've run the place for over 20 years, I still get a thrill walking in to go to work in the morning. " Matt told us,
Tooley trust member Kate Saffin said, "We've lined up seven nights of exquisite music, newly commissioned theatre and boating comedian Joel Sanders, who's about to feature in a Channel 4 show, but we'd also like to invite local performers of any kind to come and use the space because the space should support local artists too because it's right in the heart of Banbury – even if it is a little hidden away.  In the minimal time that the dock can afford to be kept empty and not servicing vessels, we aim to make it open to the local population, canal users or otherwise".
Please email [email protected], or contact them via social media if you want to get involved and use the space.
Full details of the upcoming events are available from The Village Butty, @thevillagebutty on social media or www.villagebutty.com or drop into Tooleys, but Anna said, "The weekend of 6-8th Oct is going to be special. We have three internationally acclaimed acts who will be stunning to hear and watch in a truly unique and historic environment." Ticket deals are available.
Tooleys hope to make Dry Dock n Roll an annual fixture on the canal calendar.
#villagebutty #tooleysboatyard #towpathtalk #canals #canalsandrivers #narrowboat #rivers #waterways #lifeonthecut #boating #boats #canallife #canallifeuk