AND ASKS – CAN YOU HELP LOOK AFTER THIS WATERSIDE TREASURE? 
Yesterday, Canal & River Trust ambassador Dr Amir Khan joined staff and volunteers at Whitehall Riverside Pocket Park in Leeds.  He appealed for locals to join the Canal & River Trust volunteers who look after the park, which celebrates the beauty and heritage of the city's waterways.
During his visit, Dr Amir planted a mountain ash tree (also known as a rowan tree), to celebrate the park's opening. This native species, covered in flowers in spring and fruit in autumn, is a rich source of food for wildlife throughout the year.
At 230 meters long, Whitehall Riverside Pocket Park is the city's longest linear waterfront park and sits between the River Aire and the Leeds & Liverpool Canal. Planted with wildflowers, seasonal plants and grassland to increase biodiversity within the city centre, the park offers a wildlife and well-being haven where people can enjoy spending time by the water.
Dr Amir Khan said: "It's wonderful not only to see this fantastic new park but to be able to contribute to it and plant this mountain ash tree.
"Once blighted by invasive species and discarded litter, it's being transformed into a place to relax and feel the benefits of spending time by the water and a space where wildlife can thrive in the heart of the city.
"The Canal & River Trust really need your support to help look after this new waterside treasure.  You can volunteer your time: help with planting, create wildlife habitats, or donate. It's lush – so let's look after it!"
Robin Dark, volunteer team leader at Canal & River Trust, explained: "This once overgrown site, full of invasive species and discarded litter, has been turned into a welcoming green haven, helping to bring the countryside into the city and encourage wildlife to thrive in the heart of Leeds.
"But this is only the beginning – the park needs ongoing TLC, to keep up with seasonal planting and to keep it pristine. If you're interested in gardening and looking after the environment for wildlife, you could join our Volunteer Garden Party, create your own gardening group or do a one-off volunteering day.  There's lots of ways to help, please contact me at [email protected]".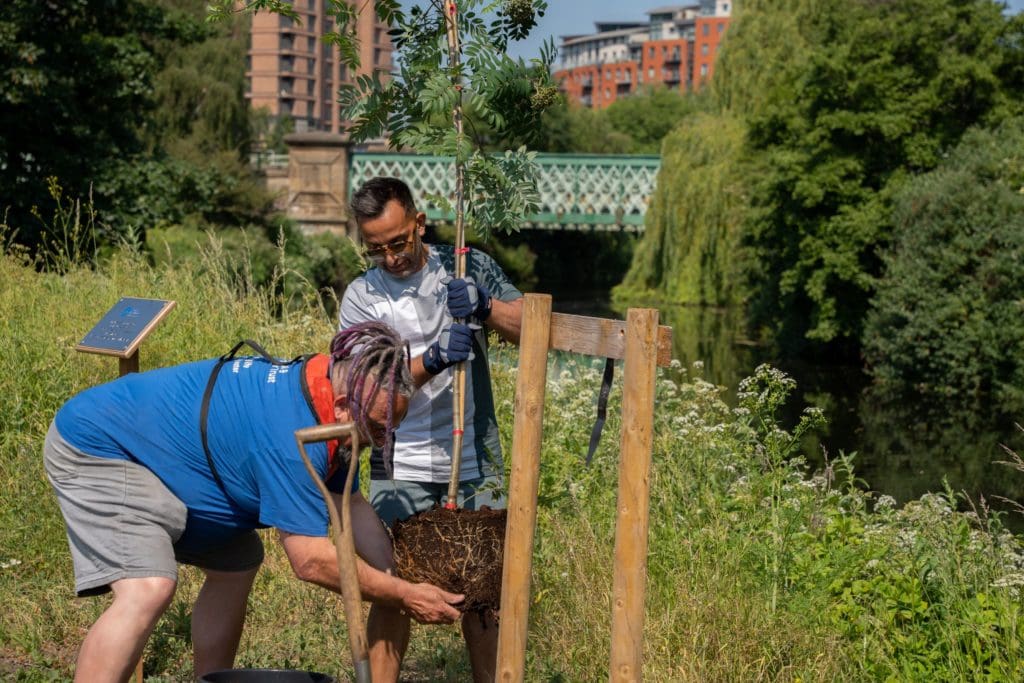 The Whitehall Riverside Pocket Park has been delivered in partnership by the Canal & River Trust, Leeds City Council and Groundwork. Funding for the park has come from Leeds City Council's city centre enhancements fund, money from the Ministry of Housing Communities and Local Government's Pocket Park Fund, and The Veolia Environmental Trust's Landfill Communities Fund.
Research shows that time spent by water can help people feel happier and healthier and that the 2,000 miles of waterways in England and Wales looked after by the Canal & River Trust charity brings a £1.1 billion cost saving to the NHS, as a result of people being active along its waterways and towpaths.
To find out about the work of the Canal & River Trust and how can support the work of the charity visit www.canalrivertrust.org.uk
#canalandrivertrust #crt #canal&rivertrust #towpathtalk #canals #canalsandrivers #narrowboat #rivers #waterways #lifeonthecut #boating #boats #canallife #canallifeuk