VOLUNTEERS at the Cotswold Canals Trust (CCT) have taken delivery of the 10th work boat to join the restoration project's fleet.
The money has been fundraised by CCT on behalf of the canal project and will be operated by Stroud Valleys Canal Company (SVCC).
Once restored by skilled volunteers it will become a very useful asset and will join the nine other work boats currently owned by Cotswold Canals Trust and its partner SVCC. This barge, at 10ft wide, is stable enough to act as a safe crane platform and will pass through all locks on the canals from the Severn through to the River Thames.
Although the boat needs full renovation, CCT is well known for making good use of recycled materials, refurbishing industrial plant and bringing new life to the machinery needed to restore the Cotswold Canals.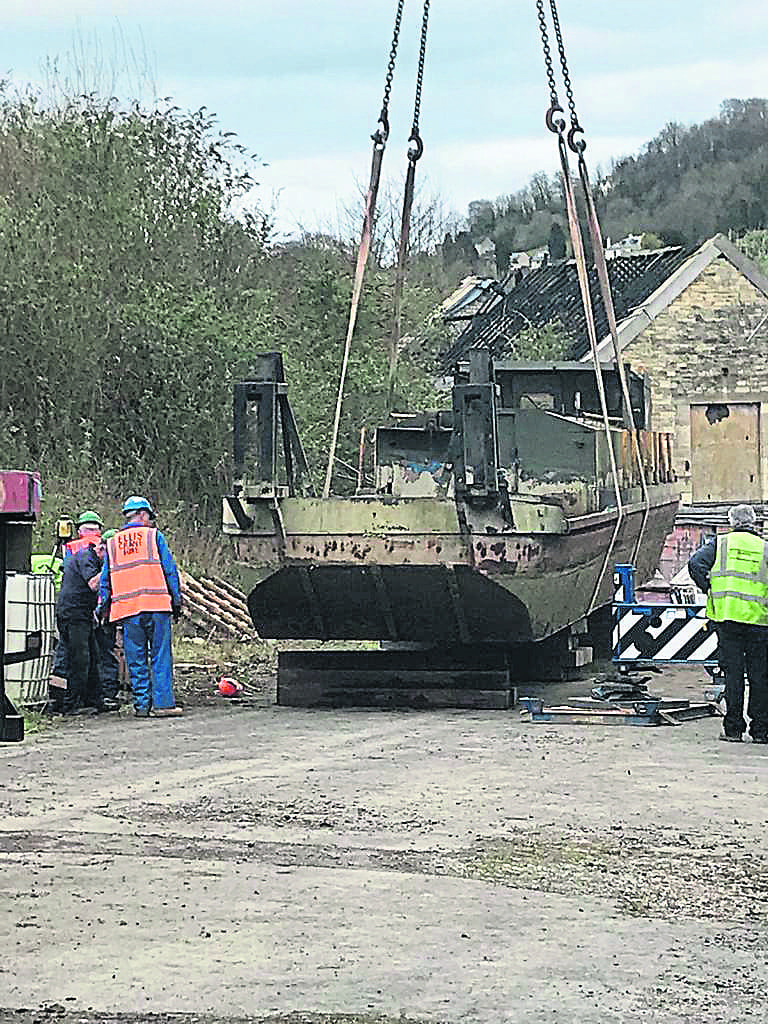 It will be sited during this work at the Old Merchants Yard (Newland Homes development site), Cheapside, Stroud. Renovation will take around four months with new barge corner support legs and two new hydraulic cranes to be fitted and various engine/tool stores and welfare unit cabin modifications carried out.
CCT trustee and team leader Alan Jones said: "We are really grateful for the support of Newland Homes for allowing us access to their site. It means we can make use of this once busy canalside wharf for modern-day restoration. The barge will then be lifted into the Stroudwater Navigation Canal to help with the planned restoration and maintenance works."
Article continues below…
Advert
Planning permission to renovate this barge at this location has been applied for and once this has been granted by Stroud District Council, works can start.
#cotswodlcranebarge #stroud #cotswoldcanalstrust