FINAL preparations are being made to welcome thousands of music-lovers to Middlewich Folk and Boat Festival's big come-back event marking its 30th anniversary.
The popular festival, returning after a two-year absence, will set toes tapping at venues across the town including local pubs where live music will be on tap throughout the weekend, June 16-19.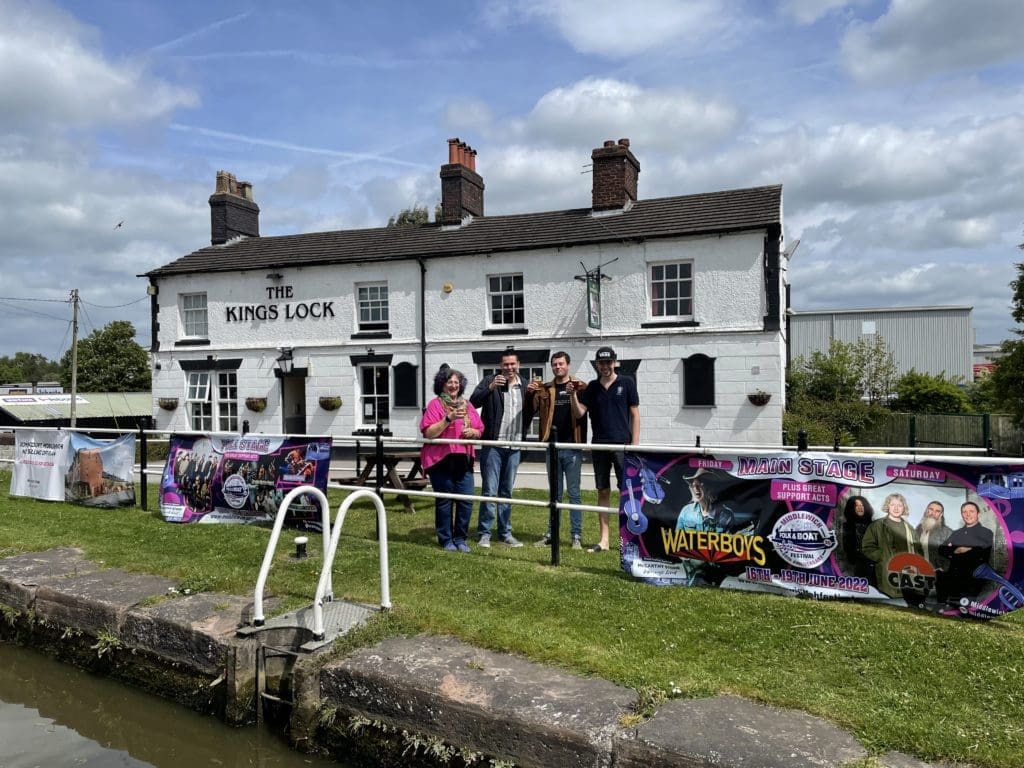 A packed entertainment programme includes the return of a traditional parade along Wheelock Street on the Saturday. A colourful procession of community groups will work its way to the Bull Ring where there will be music and dancing.
Throughout the whole weekend there will be music to enjoy on Market Field where the Main Stage will grace big names such as The Whole of the Moon band The Waterboys and a solo set by Gruff Rhys, front man for Super Furry Animals on Friday.
Saturday sees performances from Liverpool indie/rock band Cast and 90s indie stars The Boo Radleys.
A dedicated folk stage in the Victoria Hall, Civic Way will offer the very best in traditional and contemporary performers including The Oysterband, massive on the folk/rock scene amongst a mix of festival favourites and a few young and new folk artists, including Mark Radcliffe's band Fine Lines, The Gulls, Merry Hell & Chris Tavener, to name but a few.
Music will also go down well at festival fringe locations. So far, they are The Boars Head, Big Lock, Cheshire Cheese, Kings Lock, White Bear, The Turnpike, The Middlewich Wharf, The Narrowboat, The Newton Brewery and The Kinderton. There will also be a festival sessions live music tent hosted by Mack's Music located on the Salinae.
A great many gigs will be free over the weekend, including the Market Field all day on Sunday, but where ticketed money raised will help cover costs and ensure the future of the festival which does so much to showcase Middlewich as a picturesque town with a friendly welcome.
Both tickets to see performers on the Main Stage and Folk Stage are selling well including a newly-launched All Weekend Access ticket so festival goers can enjoy unlimited gigs..
Sunday highlights include a free evening concert by Henge, playing electronic crossover rock and a variety of support acts including Buzzard, Buzzard, Buzzard & Simon & Oscar from Ocean Colour Scene
Meanwhile organisers at Middlewich Town Council have received numerous enquiries from boat owners keen to join a floating market stretching from Kings Lock to Big Lock and stall-holders heading to Wheelock Street to sell artisan food and crafts.
Cllr Jonathan Parry, who chairs the working group including residents, said: "We wanted to make this 30th anniversary festival the biggest and best yet and it is looking that way.
"Our best advice is to keep checking the website and social media as we continue to add to the programme daily.
"With just a few weeks to go, we couldn't be more excited at the response. We expect big influx of festival-goers keen to enjoy a party atmosphere. After the past two years we aim to give them just that."
Middlewich resident Liz Rosenfield, who is organising the folk element this year, said: "Well-known names and rising stars have been delighted to perform at Middlewich, so strong is the festival's reputation.
"We have some fantastic artists and bands joining us for performances on the folk stage, fringe as well as in the festival sessions live music tent on the Salinae and Boars Head, home to Cheshire Folk Club."
McCarthy Stone, a leading retirement housebuilder, is backing the festival as the main sponsor and several local businesses including Secure Dog Exercise Areas, Andersen Boats, All Your Appliances, ROK Plumbing Supplies and Blain Boland Solicitors have championed the festival by joining the business support scheme.
'A real community event extending hospitality to visitors,' says one while others praise the atmosphere, stalls and welcome by young and old.
For more information on the festival programme, its ticketed events and host of free attractions see social media or head to the website middlewichfabfestival.co.uk
#middelwich #towpathtalk #canals #canalsandrivers #narrowboat #rivers #waterways #lifeonthecut #boating #boats