THE Cotswold Canals Trust recently held a launch with a difference when it transported a new book by boat from the printers along a restored stretch of canal.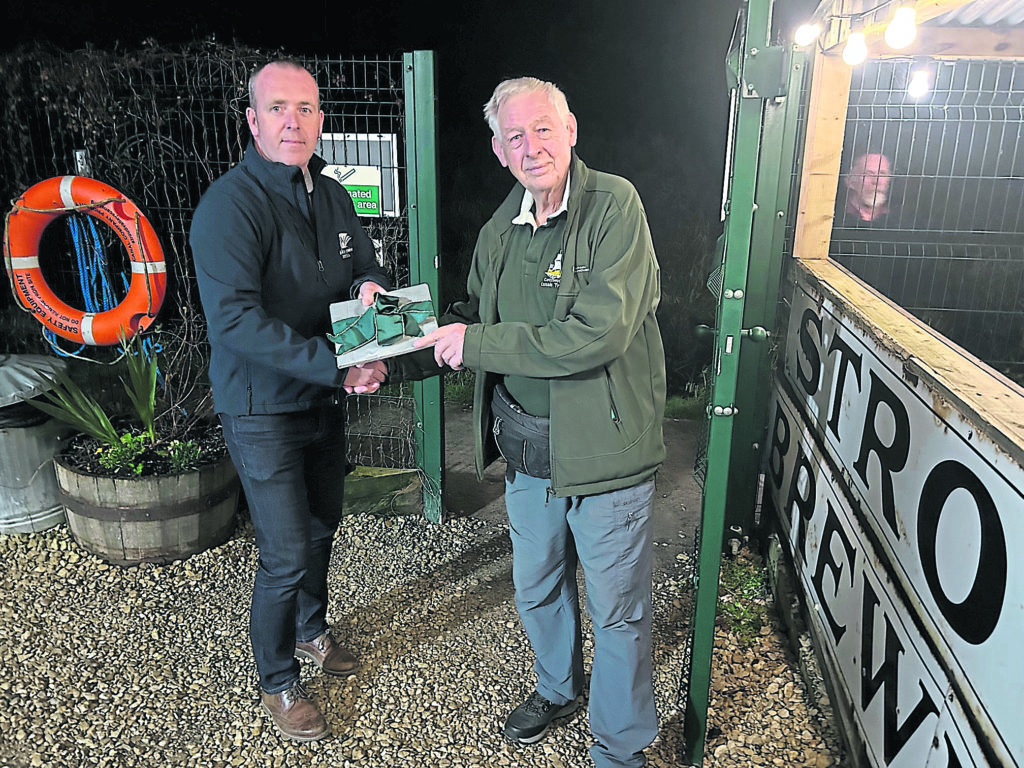 Celebrating the trust's 50 years of restoring its canals, towpaths and environment, it is entitled Reviving the Cotswold Canals – A Golden Celebration; the Cotswold Canals Trust at 50.
It was received by guests who enjoyed refreshments at the canalside Stroud Brewery where a specially decorated cake was cut by the book's author, Louise Nicolson.
Much more than just a history of CCT, this substantial book celebrates some of its great moments over the past 50 years, with many personal memories by volunteers.
It puts the Cotswold Canals story in its context past and present and sets out the trust's vision for the future as well as showing how restoring the canals has a wide reach in benefiting the environment, biodiversity and the community.
This comprehensive book also suggests things to see and do along the canals, nearby villages to explore and places to eat and drink. It includes a specially commissioned three-page, fold-out map by local mapmaker George Stevens.
Article continues below…
Advert
The photographs are by Mike Gallagher, CCT's documenting photographer for a decade, and many of them include its volunteers.
Most of all, every page celebrates how loyal members and volunteers have catalysed great things so that today large amounts of the Cotswold Canals and the canal environment are restored for everyone to enjoy. To recognise this, the book is dedicated on its title page to all volunteers over the past 50 years.
Reviving the Cotswold Canals – A Golden Celebration by Louise Nicolson is published by the Cotswold Canals Trust (RRP £19) and can be bought from the trust's new Stonehouse shop on Queen's Road, open Wednesday, Friday and Saturday from 10am-4pm or ordered online at https://cotswoldcanals.org/product/reviving-the-cotswold-canals-a-golden-celebration/
Article continues below…
Advert
#towpathtalk #cotswoldscanals