Boaters joined a flotilla to take their Energy Bills Support Scheme plight to the capital. Sally Clifford finds out more.
SLOW cruisers took their campaign to the doorstep of Britain's political power.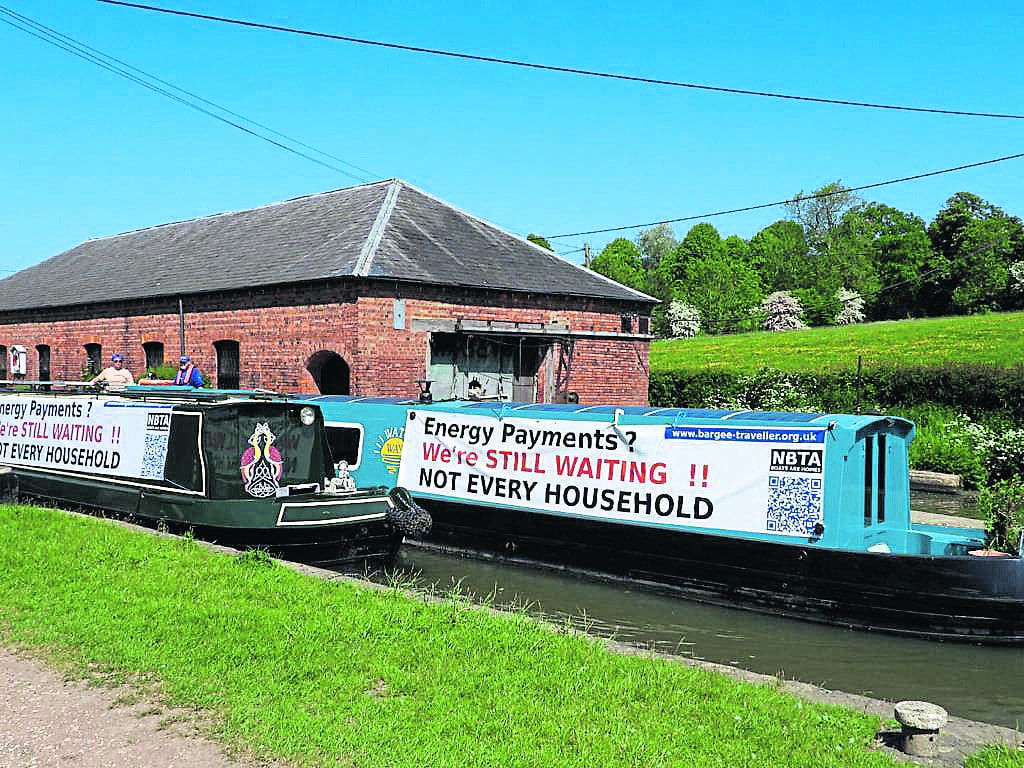 The boaters travelled to London to protest the continued exclusion of itinerant boat dwellers and others without a fixed address from receiving the £400 Government Energy Bills Support Scheme (EBSS) and £200 Alternative Fuels Grants, which the Government promised to every household in the UK last May.
Led by flotilla organiser and retired teacher Anita Weedy, who lives aboard her 57ft fully electric narrowboat, Watt Way, the cruisers handed in a petition to No 10 Downing Street on Monday, June 19. The petition, which currently has 5437 signatures, was started by the National Bargee Travellers Association (NBTA) which has been supporting the flotilla protest and campaigning for the inclusion of itinerant and off-grid communities to the scheme since the grants were first announced in May last year. After mooring up in Paddington Basin on Saturday, June 10 where they were greeted by a group of supportive boaters in the area, many of whom have also been campaigning for the Government to follow through on its promise to provide financial support during the spiralling cost of living and fuel crises in the UK, they set off for the capital.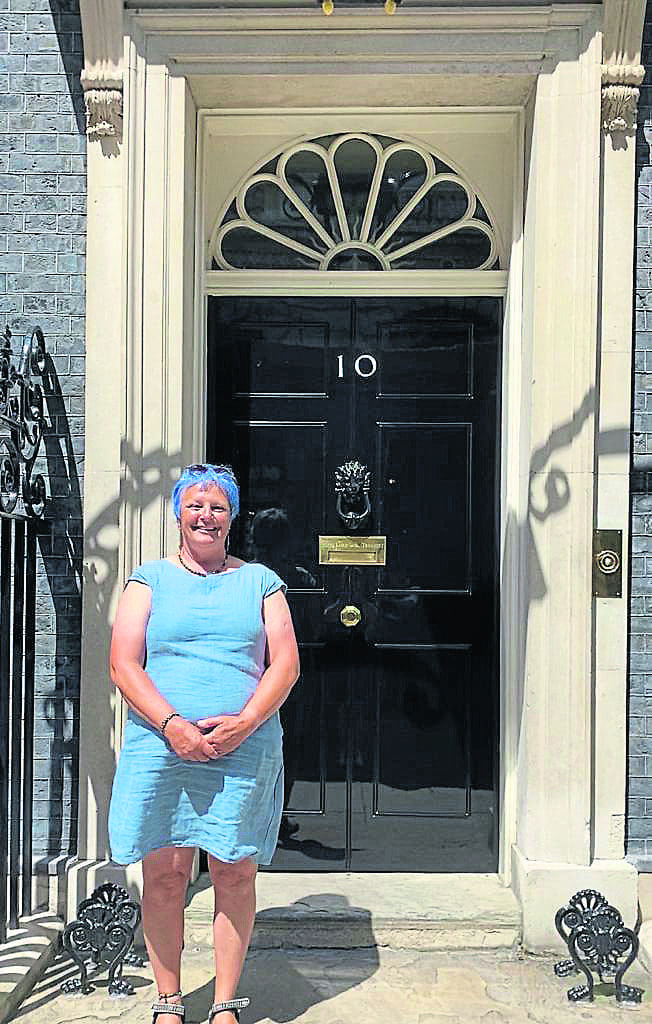 Anita explained she had the idea for the flotilla while moored in Nottingham and set off for London from Loughborough at the beginning of March. Averaging around eight miles a day, she was joined by fellow continuous cruisers Kim and Dave Marshall, who left Huddersfield in their narrowboat Porticeri in April to join the flotilla.
Messages of support
Anita said meeting people along the way helped to raise the profile of their plight. They also received many messages of support through social media.
"People have been asking about it and people are following me on the Facebook page," said Anita, who set up a profile on Facebook and TikTok.
"There is a general consensus of the unjustness of it. I felt supported all the way, it has been great."
She said having the opportunity to hand the petition in at No 10 Downing Street was 'amazing' and hopes that it will be read and action will be taken.
"It's only fair – they said help for all UK households – I want us to be recognised as a UK household.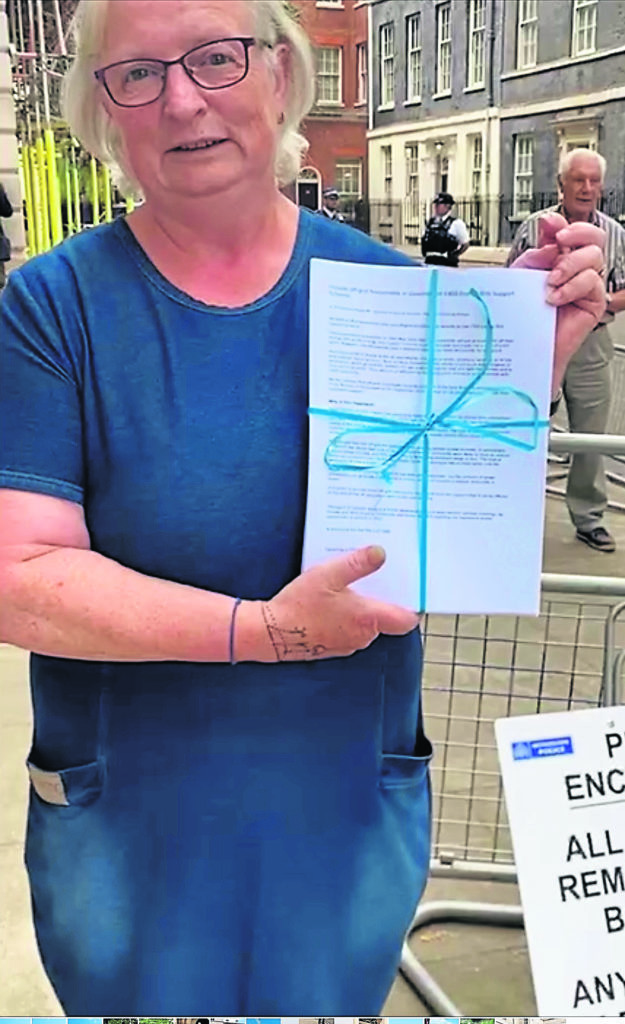 "It was great to be able to finish it with a knock on the No 10 door and handing over the petition – that was the perfect end to what we have been trying to do. We have all had very expensive bills and we are all households so we were supposed to get help and some of us didn't."
Retirees Kim and Dave, who swapped bricks and mortar for their floating abode in 2022, say last year they were paying £16 for a 13kg bottle of gas. "Through the winter we were paying £48 for the same bottle of gas – that has tripled, and that is just the gas. Diesel has easily doubled.
Recalling the petition handover at No 10, Kim explained: "We have put a voice forward for all those who couldn't go. We have to keep our fingers crossed they come up with something."
Financial burden
The increased cost of living has placed an immense financial burden on many people in the country. Many itinerant boaters are on low incomes or pensions, with 48% earning less than £20,000 per year.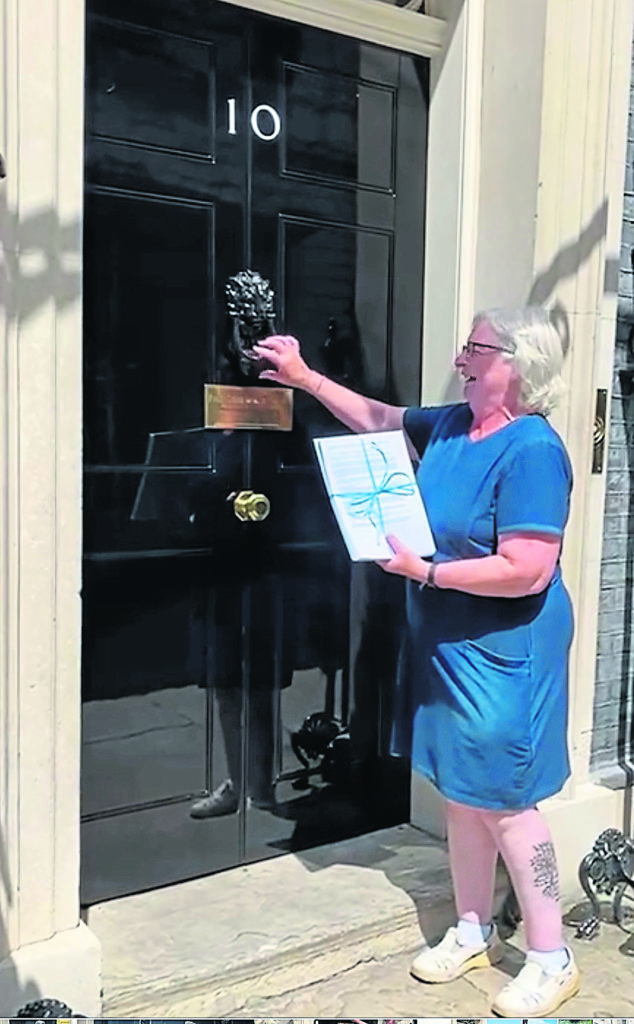 Most itinerant boaters – who move their boats around Britain's inland waterways without a permanent 'home mooring', changing location roughly every 14 days – rely on diesel engines to navigate, bottled LPG gas to cook and heat water and other forms of fuel to heat and light their boats.
Pamela Smith, chair of the NBTA which supported the petition, said: "The fact that boaters have travelled halfway across the country to deliver this petition shows the strength of feeling that continues to animate our community on this issue."
#NBTA #costofliving #towpathtalk #canals #canalsandrivers #narrowboat #rivers #waterways #lifeonthecut #boating #boats #canallife #canallifeuk