Trevor Dobson is one of 500 outstanding volunteers to be chosen as the nation's Coronation Champions
A canal volunteer from Nantwich, Cheshire, has been recognised by Their Majesties, The King and The Queen Consort as part of the official Coronation celebrations in conjunction with Royal Voluntary Service.
Trevor Dobson, who has been volunteering for six years with the Canal & River Trust, the charity that is working to safeguard the nation's historic waterways for the benefit of people, nature and wildlife, has been recognised for his contribution and crowned a Coronation Champion. This follows a call out to the nation to nominate their volunteer heroes, which resulted in 5,000 entries, with nominations made for individuals aged 14 up to 103.
Trevor has greatly impacted the nation's canals since he first started as a volunteer lock keeper with the Trust. He has bought communities closer to nature working with teams across the charity and is a go-to volunteer supporting local teams in Cheshire. His work helping to look after the canals and their towpaths means that the many thousands of people who use the canals across Cheshire have better access to the historic waterways, and to the sights of the boats and wildlife along them. Over the last five years Trevor has given close to 2,000 hours of his time to the Trust, and he alone has surveyed an impressive 112 miles of towpath.
With the support of Her Majesty The Queen Consort, a passionate advocate of volunteering and President of Royal Voluntary Service, the Coronation Champions Awards were launched to recognise exceptional volunteers from across the country at this momentous point in history. Across the UK, 500 Champions dazzled the judging panel with their work's impact, inspirational stories, and unwavering commitment to volunteering.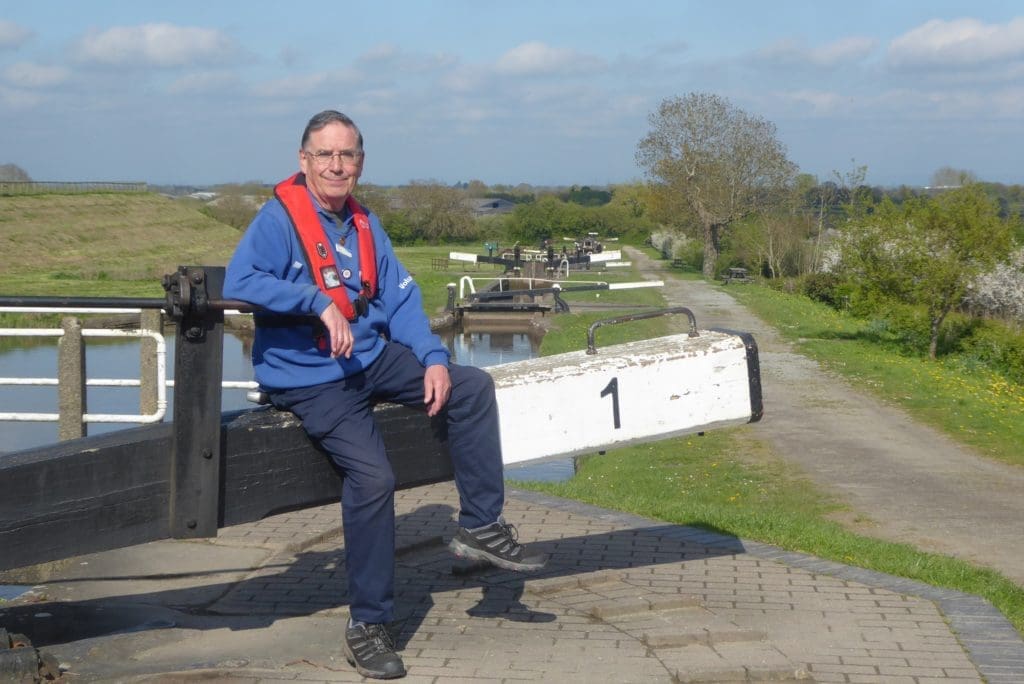 All Coronation Champions have been invited to attend one of the official Coronation celebrations, with Trevor being offered seated tickets for the Windsor Castle Coronation Concert. They will also receive a specially designed, official Coronation Champions pin and a certificate signed by Their Majesties.
Commenting on becoming a Coronation Champion, Trevor Dobson said: "'I was surprised and delighted to become a Coronation Champion and honoured that the Trust nominated me. Volunteering for the Trust is like a 'free gym' because of the exercise I get whilst doing something useful. I have been interested in the canals since my parents first took me on a cruise in 1965 and, now that I have sold my boat, I am privileged to help keep our historic canal network in good shape."
Richard Parry, chief executive at Canal & River Trust, said: "Congratulations to Trevor for this well-deserved award. He is a fantastic Canal & River Trust ambassador and an inspiration to all. Trevor serves as a role model for the values we hold: thoughtful, conscientious, and always striving to do the best job possible, be it supporting a boater through a lock or engaging a member of the community visiting the towpath. He helps to bring the local community closer to nature and ensure thousands can enjoy our canals and their rich wildlife safely. 
"Volunteers play a vital part in our ongoing work to care for the nation's 250-year-old canal network. And, with the ageing canals facing the growing challenge of climate change and more extreme weather events, and with the future of the funding our charity receives from the government uncertain, volunteers will be central to helping us keep these amazing waterways safe and accessible for all. Volunteers like Trevor help us to ensure that our canals will be available for future generations to enjoy, and I'm delighted that his contribution has been recognised by Their Majesties.
"I'd encourage anyone interested in volunteering for the Trust to come to one of our 'Big Help Out' events and join all the other volunteers making a difference to our canals, the communities they are part of, and the millions who enjoy them."
The Coronation Champions Awards invited people across the UK to nominate their local volunteering heroes who are going the extra mile. Nominations were made across eight award categories; supporting older people; supporting young people and children; crisis and welfare; community; sports, culture, and heritage; health and care; sustainability and the environment; and animal welfare.
Catherine Johnstone CBE, Chief Executive of Royal Voluntary Service said: "We were completely blown away by the response to the Community Champions Awards and the huge volume of amazing nominees put forward. Our judges had a tough job selecting just 500 Champions from an array of thousands of inspirational individuals, who all deserve to be recognised and commended. Each of our Coronation Champions displayed a commitment and contribution that far exceeds any expectation and we're overjoyed to honour and thank them during this exciting point in history."
Those feeling inspired to try volunteering themselves are encouraged to take part in The Big Help Out on Monday 8 May. The Big Help Out is another official Coronation project, aiming to encourage newcomers to volunteering, bring communities together and create a lasting volunteering legacy from the Coronation weekend. To find out more about how to join The Big Help Out on a local canal, visit: The Big Help Out | Canal & River Trust | Canal & River Trust (canalrivertrust.org.uk)
#heldriderequipment #motorcyclegear #motorcycleclothing #motorcycles #motorcycle #ukbikers #bikerlife #motorcyclist