Sally Clifford finds out more….
The slow pace of travel will not deter their intention.
Regardless of the weeks it takes the flotilla of floating home owners navigating the country's waterways to reach the Capital, they are driven by a determination for what they see as fairness.
Retired primary school teacher, Anita Weedy, who last year swapped bricks and mortar for Watt Way, her specially built 57 foot fully electric narrowboat, came up with the idea for a slow cruise to London to highlight the plight of continuous cruisers, like her, who are unable to benefit from the Energy Bills Support Scheme without a fixed address.
"I sold my house last year, I have paid my taxes all my life and moved on to an electric narrowboat and saw the adverts 'Help for all UK households' and found I was no longer entitled because I live on a boat. I thought that isn't fair," says Anita.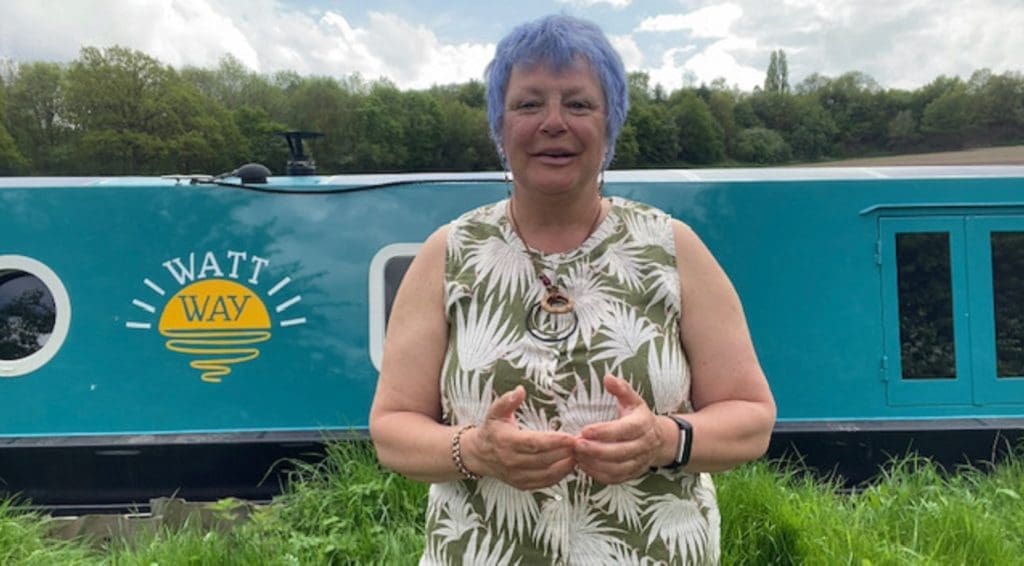 She says the plan is for the flotilla to be in Braunston on May 21, to commemorate 100 years since the Great Canal Strike. Anita hopes other boaters will join her for the slow cruise to London on May 22.
Anita's 'Call to Action' video is on Tik Tok and 'Not All Households' is her flotilla Facebook page.
Joining Anita are constant cruisers Kim and Dave Marshall whose cruiser stern, Porticeri, became their floating home in 2022.
The retirees face the same escalating living costs as everybody else and don't think they should miss out on the scheme because of their lifestyle choice.
They have installed solar panels on the roof of their boat to help reduce energy costs, but they say the increased cost of food and fuel has placed a greater financial burden on their living costs.
"Coal has more than doubled, and that is only for a 25 kilo bag not a 100 weight bag. Everything has about doubled – food has increased, diesel has all gone up," says Kim.
Back in January almost 5,000 people had signed a petition launched by The National Bargee Travellers Association (NBTA).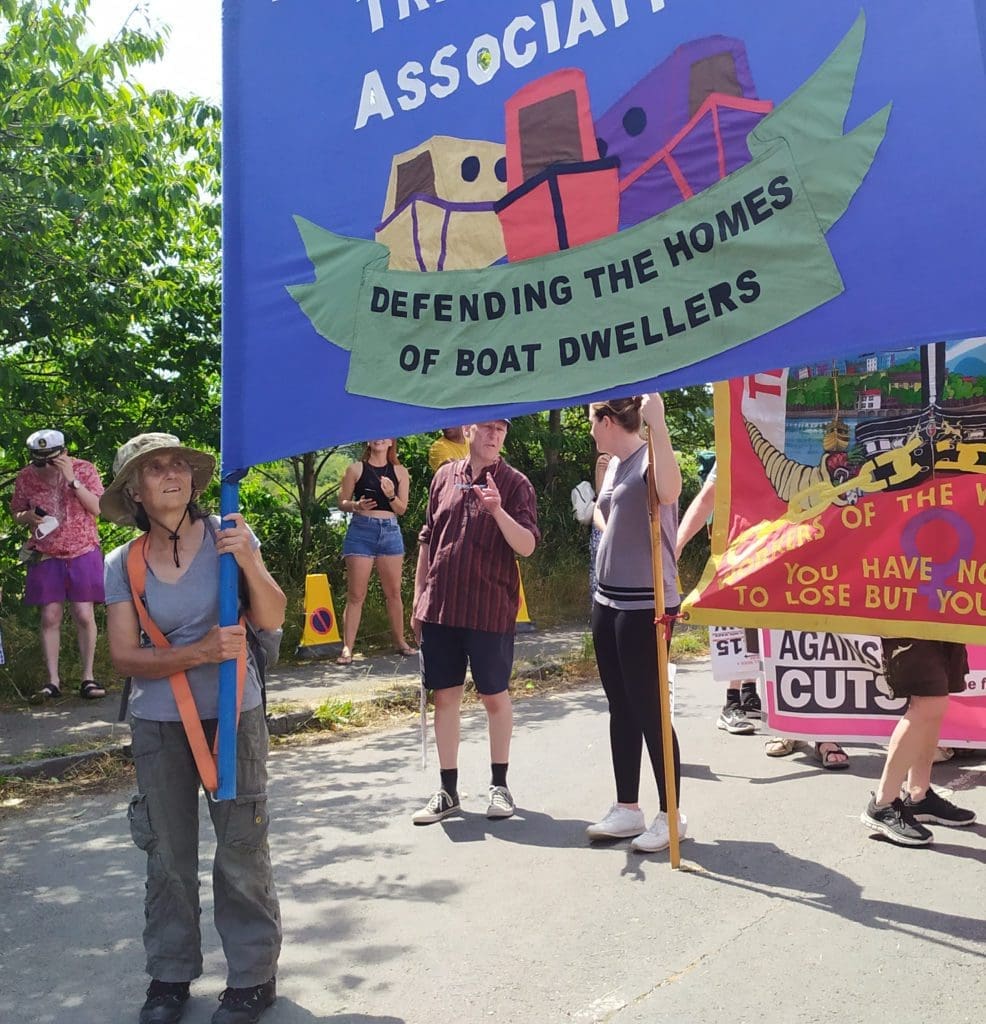 Pamela Smith, NBTA Chair, says: "The Energy Support Scheme was announced almost a year ago – supposedly to mitigate the worst excesses of the cost-of-living and fuel crises for every single household – and yet after months of campaigns and appeals by itinerant communities for inclusion, the Government has not only failed to deliver this much-needed support to boaters but has specifically excluded them from the payments."
She says many boaters are still facing massive financial hardships to keep up with the rising cost of fuel.
"It is deeply unfair, with our community being left out of what was supposed to be a universal scheme that many of us will pay for anyway with our taxes over the coming years."
Anita hopes the slow cruise will help raise their plight's profile.
"It's about getting noticed," says Anita, who hopes to hand in a petition to No 10 Downing Street.
"This is our household. It may be a floating boat but it's our home," says Kim.
"You can't just say because you don't live in bricks and mortar you can't have it. We have the same overheads with heating and energy and everything else."
The Canal & River Trust is continuing to lobby the Department for Business, Energy and Industrial Strategy (BEIS), making the case that the Energy Bills Support Scheme needs to include all those living on boats.
In February this year the Government launched a support scheme which, unfortunately, only covers liveaboard boats with home mooring.
Matthew Symonds, national boating manager at Canal & River Trust, said: "After months of talks with Government, providing comprehensive information on boaters' needs and finding ways to make the Scheme work, it's incredibly disappointing that there is still no resolution on support with energy bills for those liveaboard boaters who don't have a home mooring.
"It simply isn't fair that some people living on boats are left out in the cold by the current Energy Bill Support Scheme."
He said they were continuing to work with the Government and also encouraged boaters to write to their local MPs about the impact of the lack of support.
The Canal and River Trust is advising boaters who are struggling with the cost of living to get in touch with its welfare team. To find out more visit www.canalrivertrust.org.uk.
A Department for Energy Security and Net Zero spokesperson said: "We know this is a difficult time for many people facing high energy bills, including those living on boats. "We understand some households may not be able to provide proof of address and the government is keen to support them. We are working to establish whether there is an acceptable method for these households to provide proof of eligibility while protecting public funds against potentially fraudulent activity."
#towpathtalk #canals #canalsandrivers #narrowboat #rivers #waterways #lifeonthecut #boating #boats #canallife #canallifeuk