THE sun shone and the handspikers danced at the South Pennine Boat Club open day.
After a Covid-induced break the club, based on the Calder & Hebble Navigation at Mirfield in West Yorkshire, held its first public event for three years on Easter Monday, April 18.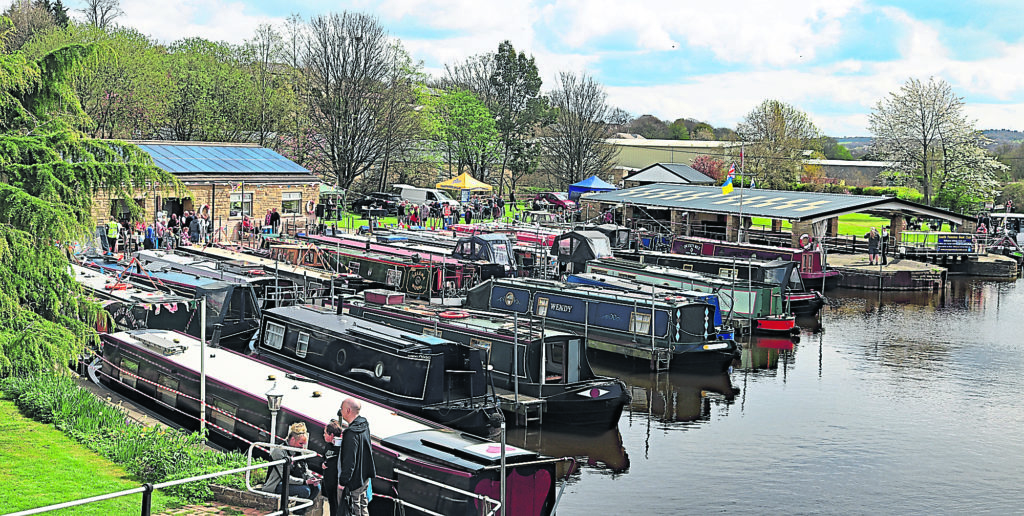 The club was established in 1976 in Brighouse Basin and took over the site of an old boatyard off Wood Lane on Battyeford lock in Mirfield in 1985 with 11 boats arriving. Over the years the site has been developed by a new mooring basin being dug out, a club house built and extended and the existing dry dock refurbished and with a roof added. Most of this work has been done by the members themselves.
Easter Monday's open day was to promote the benefits of the waterways for leisure and to show the facilities available to club members, with the invitation to 'come along and find out'.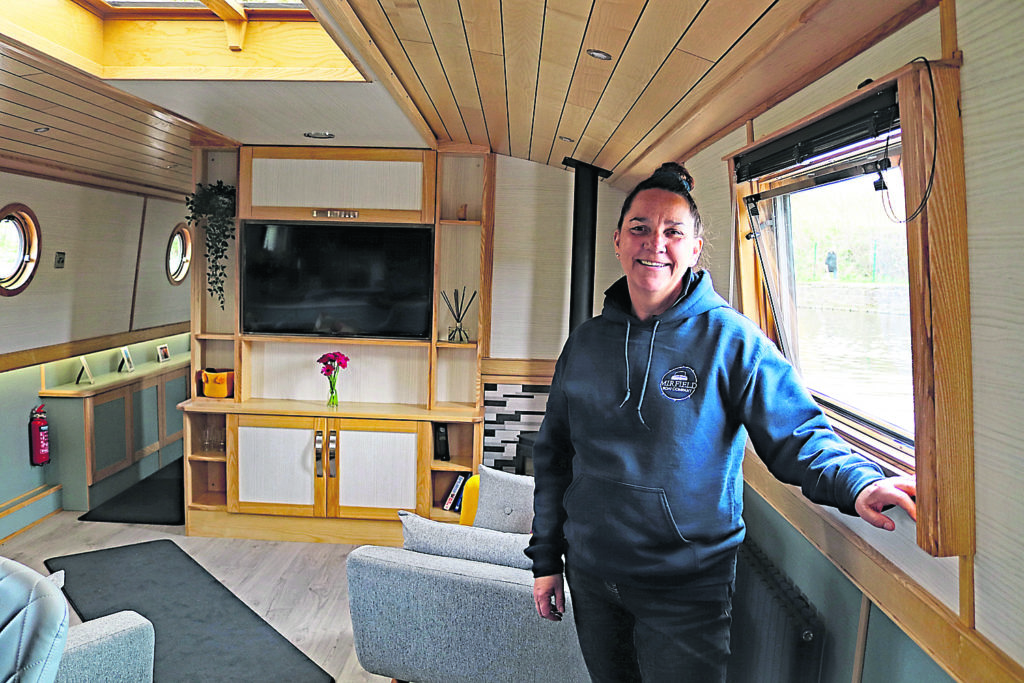 To attract people, free boat rides along the canal and river were available and there was chance to have a look around a member's narrowboat. The Mirfield Boat Company had a recently finished widebeam moored along the linear moorings with lots of folk being welcomed aboard and shown around by Deb Cook from the boat company. Wakefield Scouts also showed one of their boats.
There were various trade stands, local chandleries and quite a lot of rope work going on with the local branch of the guild of knot tiers demonstrating along with Neil Clegg, roving trader fender maker who had come over from Lancashire via the Rochdale Canal due to the stoppages on the Leeds & Liverpool Canal.
Article continues below…
Advert
Teas and home-made cakes were available in the club house where a video of the club's history was shown. Artisan ice creams dispensed by club member Brian Elliott of Ripley proved to be a great success. The open day raised over £1000 for the Ukraine crisis appeal.
The main highlight of the day was two performances of 'the unique and world-famous handspike dance'. This is a dance based on a mixture of Morris and sword dancing but instead of swords the dancers use Calder & Hebble handspikes, the wooden tool used to open the lock paddles on the navigation.
The dancers are all members of the boat club and despite hours of practice the performance raised lots of laughs from the audience as heads, legs and arms became entangled. If you ever get the chance to catch the performance it is well worth it.
Article continues below…
Advert
It was a great day out for the family and hopefully will have got some new blood interested in boating and possibly becoming members of the club. I would like to thank Jerry Holland, chairman of SPBC and AWCC representative, who showed me round on the day.
#southpennineboatclub #towpathtalk #canals #canalsandrivers #narrowboat #rivers #waterways #lifeonthecut #boating #boats