AT ITS annual 'Good Bad and Ugly' awards hosted by Chester Civic Trust – an event with a little humour held to commemorate a year in tourism and promotion of the city – the Chester and Merseyside Branch of the IWA was honoured with a special award.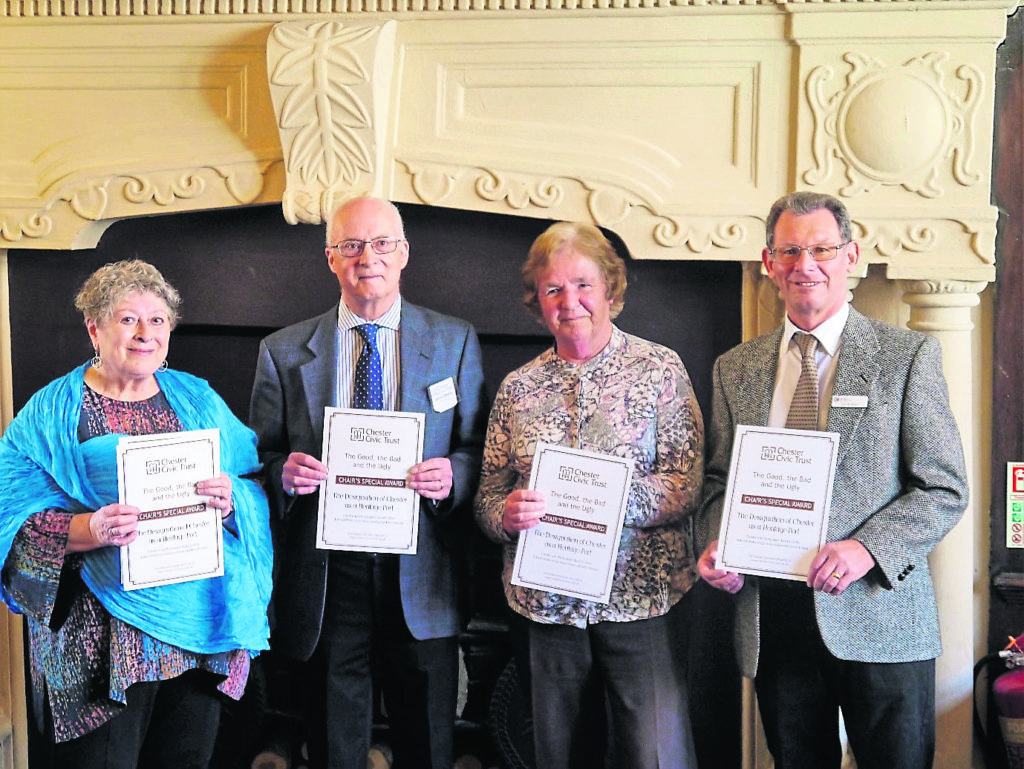 This was in recognition of the role it played in the awarding of the status of Inland Heritage Port to the city. The team at the IWA, led by John Herson, played a major role in the achievement of the first such award in the UK.
Members of the civic trust were especially pleased that the work done helped raise the profile of its old port area, describing it as 'an unappreciated part of Chester'.
IWA has campaigned for the restoration and maintenance of all of the UK's navigable rivers and canals since its formation in 1948 and the Chester & Merseyside branch saw this new award sponsored by, among others, the government-backed National Historic Ships organisation as an ideal way of contributing to good maintenance and protecting this historic environment.
IWA branch chairman Jim Forkin said: "Britain in the early part of the 20th century abandoned and lost too many of its historic waterway assets and even with the growth of public interest in waterways we still have to restore and protect what we have left.
"This Historic Port scheme is an excellent way of showing to the public and the powers that be, the need for both protection of remaining artefacts and vigilance in the face of any new developments in these environments."
Article continues below…
Advert
#IWA #Inlandwaterwaysassociation #towpathtalk #canals #canalsandrivers #narrowboat #rivers #waterways #lifeonthecut #boating #boats