ALREADY a tourist hotspot with strong links to Roman and medieval times, Chester is increasingly viewing its inland waterways as an additional attraction to bring to the attention of those interested in waterway history.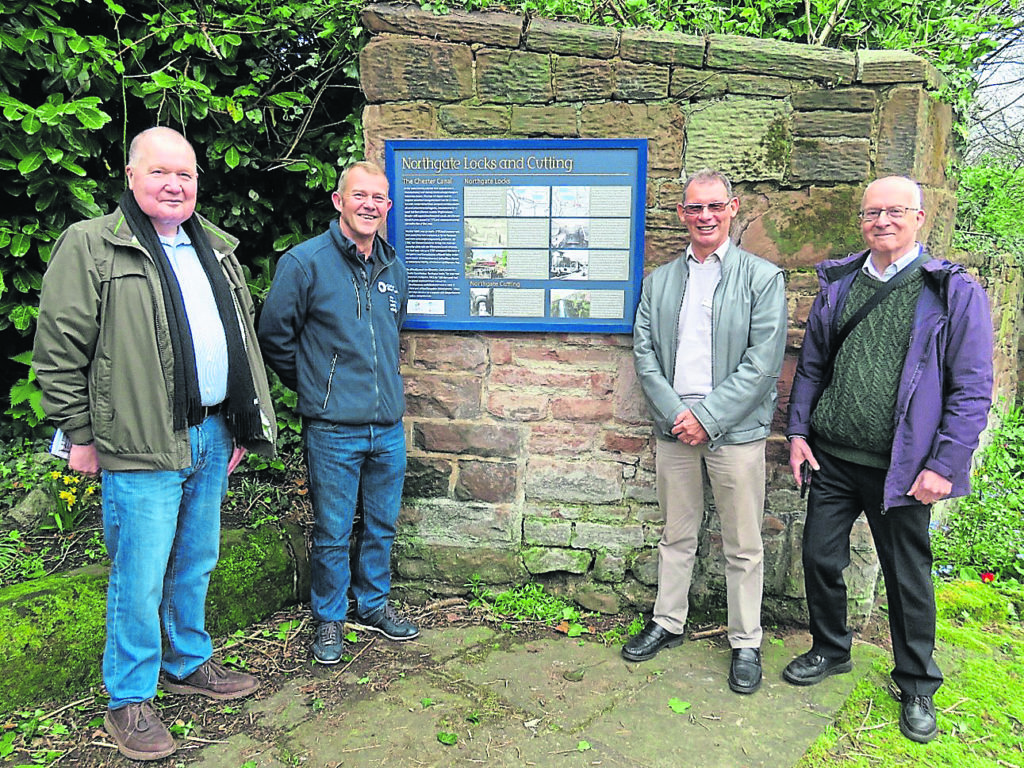 At a recent ceremony, the Lord Mayor of Chester Martyn Delaney unveiled a new public information board titled Northgate Locks and Cutting and had it well positioned on a sandstone retaining wall. Also at the unveiling were Ian Green of the Canal & River Trust; Jim Forkin, IWA; John Herson and Ray Buss.
IWA Chester & Merseyside chairman Jim Forkin said: "Tourism underpins Chester's buoyant economy and it is pleasing to see that the city is increasingly aware of its waterway and industrial heritage which could further contribute to the city's economic development."
The original works date back some 250 years when Chester was losing its medieval position as the North West's leading port and had to compete with the rapidly developing Liverpool. The Chester Canal, later to be linked into the Shropshire Union network, originated in Nantwich and was a 'broad canal' taking standard-sized barges or 'flats', some of which were capable of coastal trade.
However Liverpool, with its access to deep water and world markets, was to eventually grow into the massive port it still is today but with the arrival of Thomas Telford's Birmingham and Liverpool Junction Canal and the link to Ellesmere Port, Chester still flourished.
#IWA #InlandAterwaysAssociation #chester #towpathtalk #canals #canalsandrivers #narrowboat #rivers #waterways #lifeonthecut #boating #boats
Article continues below…
Advert