Waterways and wellbeing charity, Canal & River Trust, has begun work to improve a section of towpath along the Llangollen Canal for the thousands of people and boaters who use and visit this UNESCO World Heritage site every year.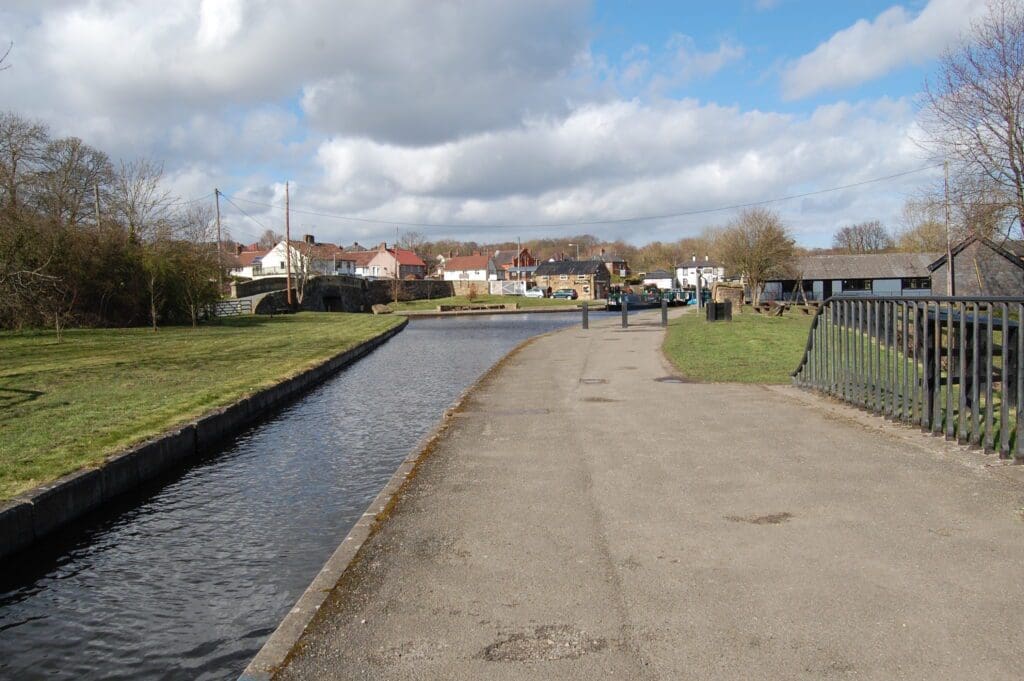 The eight week project will involve resurfacing, and widening in places, the towpath from Shropshire's gateway to the World Heritage site at Lions Quay, to the village of St Martins. Currently the towpath is an uneven track which becomes muddy when wet making it difficult to use.
Once completed, the new towpath will link with the previous towpath improvement from Bridge 19W Gledrid Bridge to Bridge 17W Mortons Bridge, creating 12 miles of new pathway through the Pontcysyllte Aqueduct & Canal World Heritage Site meaning visitors will have improved year-round access.
The work is being part-funded by a grant from the European Fund for Rural Agricultural Development – Rural Tourism Infrastructure programme. The funding will help connect communities and allow local people and visitors to explore their local canal whatever the weather.
Richard Preston, from Canal & River Trust, said: "The Llangollen Canal is really beautiful and is part of the UNECSO World Heritage site from Llantysilio in Denbighshire to Gledrid in Shropshire. It is popular with visitors from around the world wanting to come and experience this special place and to see the famous landmarks such as the Pontcysyllte Aqueduct and Horseshoe Falls.
"The improvement to the towpath will mean anyone using the route will have easy access to the canal regardless of the weather.
Article continues below…
Advert
"Having a green space right on the doorstep is important for local communities and our research shows that spending time next to water makes you happier and healthier. Once this towpath is finished, I hope more people will visit their local canal and enjoy the health benefits of being next to water."
This upgrade is part of a wider package of works aimed at improving the towpath of rural canals in Shropshire and Staffordshire for boaters, local people and tourists. Towpath improvements have already been completed along the Trent & Mersey Canal at Great Haywood and along the Shropshire Union Canal at Market Drayton.
In addition to the towpath works, this winter the Canal & River Trust is carrying out a number of other improvements to the 200-year-old Llangollen Canal to ensure it is available for people to use and enjoy. In addition to works to cut back and keep vegetation under control, the programme of work over the coming months includes repairing and relining several sets of lock gates to ensure they are easy for boaters to operate and to help save water by creating a watertight seal when closed. Work on the lock gates is planned to start in November and includes repairs to the locks at Grindley Brook in Shropshire and at Baddiley Lock in Cheshire.
Article continues below…
Advert
For more information on the work of the Canal & River Trust including how you can donate money or volunteer your time visit www.canalrivertrust.org.uk