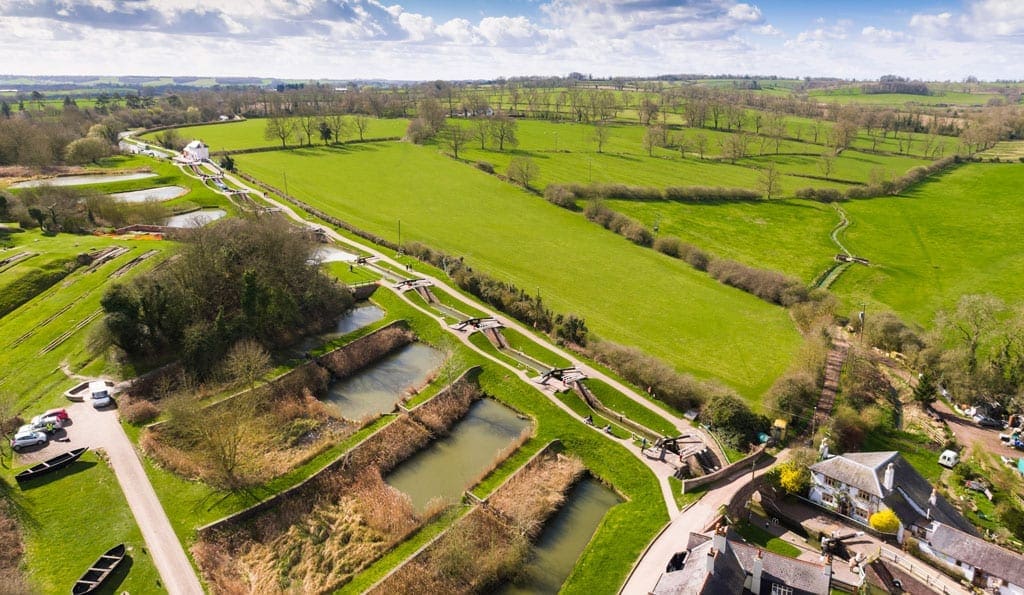 The charity that looks after Foxton Locks is searching for a team of volunteers to help keep things running smoothly at the famous canal landmark, including those interested in taking up the most iconic role on the waterways – the lock keeper.
The Canal & River Trust is on the lookout for people interested in helping boats through the flight of locks as well as those that can lend a helping hand in looking after the site.
Foxton Locks is the longest, steepest staircase of locks in the UK and each year sees 4,000 boats travel through the flight as well as 320,000 visitors on the towpath.
The Trust is looking for a small group of volunteer lock keepers to help keep the historic tradition of lock-keeping alive at Foxton, where lock keepers have been part of waterway life for hundreds of years.
The volunteers would join an existing team in welcoming passing boaters and helping them through the locks. Full training is provided and people of all ages and experiences are encouraged to apply.
Volunteer lock keepers work on a shift basis between April and October, with some even staying on to help care for the site over winter. The Trust is ideally looking for people able to give at least one day each week and is particularly keen to hear from people able to cover the role over weekends.
Alongside the lock keepers, the Trust is also hoping to recruit a team of maintenance volunteers who will help to keep things looking spick and span for passing boaters and visitors on the towpath. Tasks would include tackling litter, repairing fences, mowing grass verges and painting site furniture.
Alex Goode, site manager for the Canal & River Trust at Foxton, said: "Foxton is a busy site and being the longest, steepest staircase of locks in the UK it's one of the real gems of the waterways. It's popular with boaters and day visitors so there's lots for volunteers to get stuck into.
"With the Canal & River Trust being a charity the support of volunteers is crucial and this is a great opportunity to play your part, whether that be welcoming boaters and keeping the lock-keeping tradition alive or using your skills to keep everything looking ship-shape.
"We're looking for people who are reasonably fit and able to walk up and down the lock flight as well as those who enjoy interacting with others, have a willingness to learn and want to help keep the site looking it's best for the thousands of visitors that enjoy the site each week. If that sounds like you then we'd love to hear from you."
More details on the work of the Trust and volunteering roles available near you can be found at www.canalrivertrust.org.uk.