Julie Webb meets the couple for whom carrying coal has become a way of life.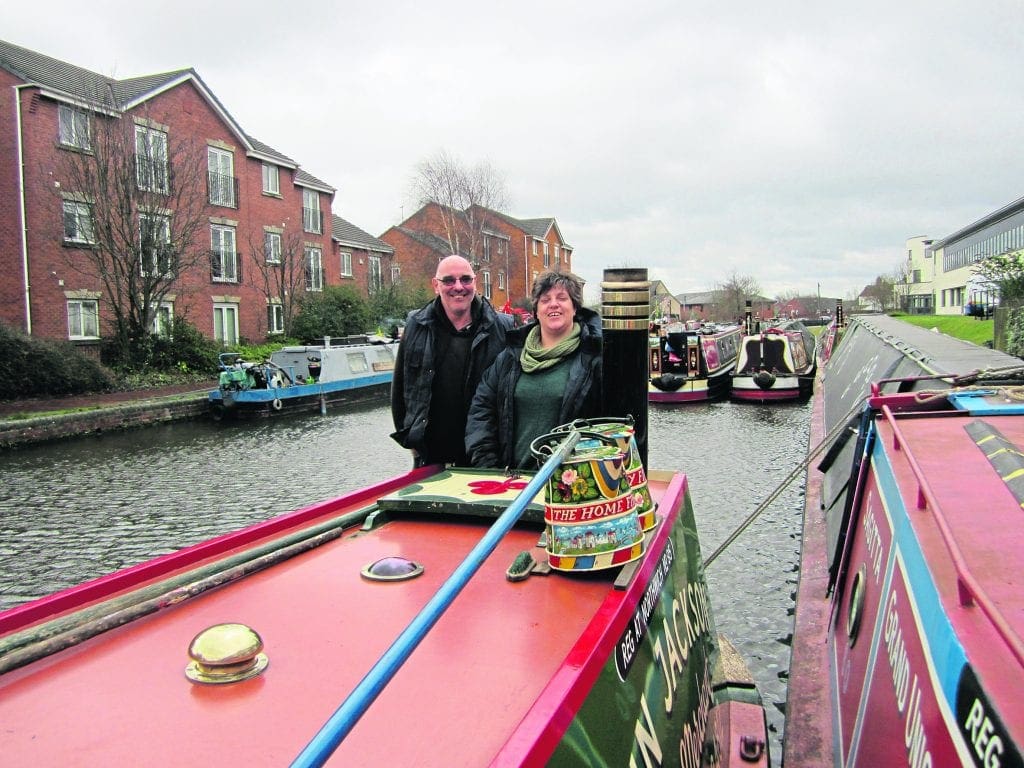 "OUR eyes met over a diesel pump!" said John Jackson, proprietor with his wife Jenny of the coal business based on their narrowboat Roach.
Not, perhaps, the most romantic start to a relationship, but a fitting one, since Jenny, from Loughborough, who was employed at Hanbury Wharf on the Worcester & Birmingham when they met in 1997, had spent some years travelling 
the canals.
"I'd worked on hotel boats for several seasons – incredibly good fun!" she said. "They were a great crowd of people, and I went to a new area every year. I was on the Mon and Brec and I also worked with Conwy and Caernarfon, Dawn and Dusk and a widebeam, Tranquil Rose, which still operates."
I've watched hotel boats under way and thought all that cleaning, cooking, steering, working the locks and keeping passengers happy, must be very strenuous – but I guess it's nothing compared to coaling, with its huge physical demands and orders to be fulfilled during the worst winter weather.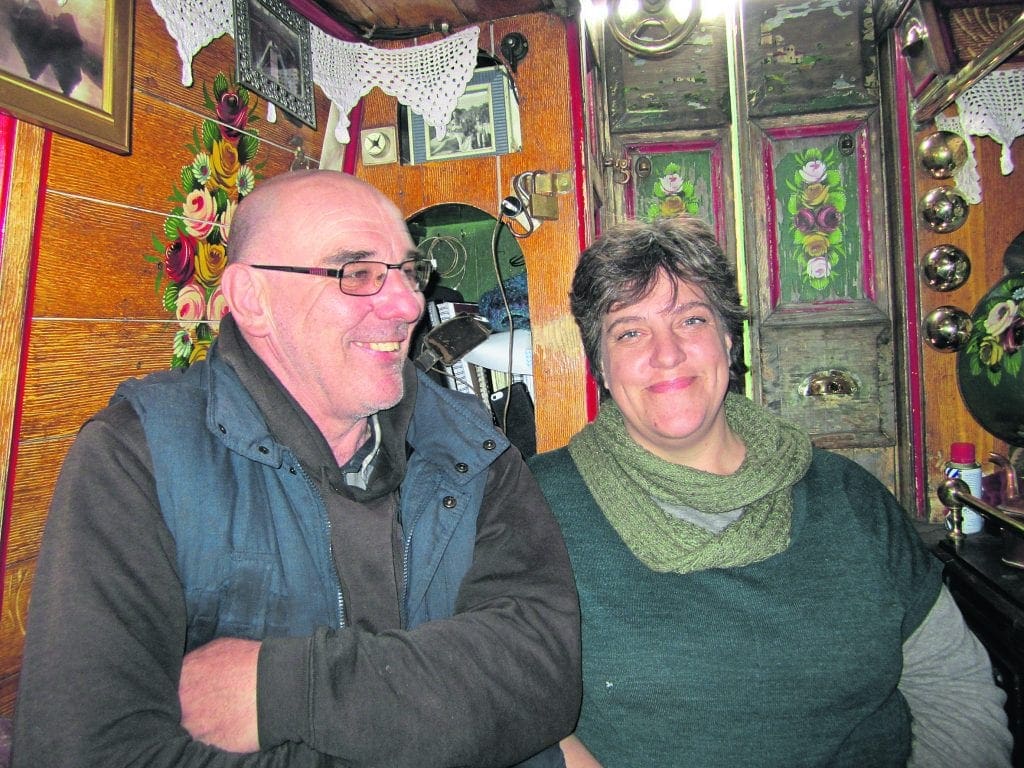 The restricted living area must also take some getting used to, however charmingly cosy and traditional boatman's cabins, such as the one on Roach, appear. Decorated by Tony Lewery, it has the usual lace, plates, range and cupboard bed.
The superstructure, though, is not original.
"She was built for Fellows Morton and Clayton at Northwich in 1935," said John, "one of 18 Joshers named after fish. She carried all sorts of things – mainly material for the Potteries, such as fluorspar and bentonite, and coal. When British Waterways took her over she was based at Anderton for a long time. She also got down to London.
"In the mid-1980s she was working on maintenance on the Peak Forest Canal and went into Marple Locks with a big load of piling on board – she pushed through the bottom gates of a full lock, going downhill, and sank. She was eventually sold to Ken Robertson, who refurbished her."
She now has a steel cabin and bottom, and a Lister HR2 instead of a Bolinder.
John bought Roach 28 years ago, and has been coaling for 22 of them.
Second career
His first encounter with canals was in Sheffield, where he grew up.
"I can remember my dad taking me to the canal basin in the 1960s, when I was five or six; looking up at all these masts with lights on," he said.
Canal trading is his second career. He used to be a draughtsman for Wimpey.
"I got fed up with it," he said, "all those meetings – I couldn't hold my tongue! There was lots of dredging going on in Birmingham and I got a job driving a tug.
"A mate of mine doing the dredging had a coal round. I ended up taking his butty all round the north – a grand tour – and down to Gloucester, knocking on doors; it was house-dwellers more than boat owners we were selling to in those days. There were no mobiles so it was into the phone box with a pile of tuppences to ring a customer."
John and Jenny have regular routes up the Shropshire Union, Trent & Mersey, Macclesfield Canal, Droitwich canals, Worcester and Birmingham, BCN Main Line, Staffs & Worcs, and the rivers Severn and Weaver.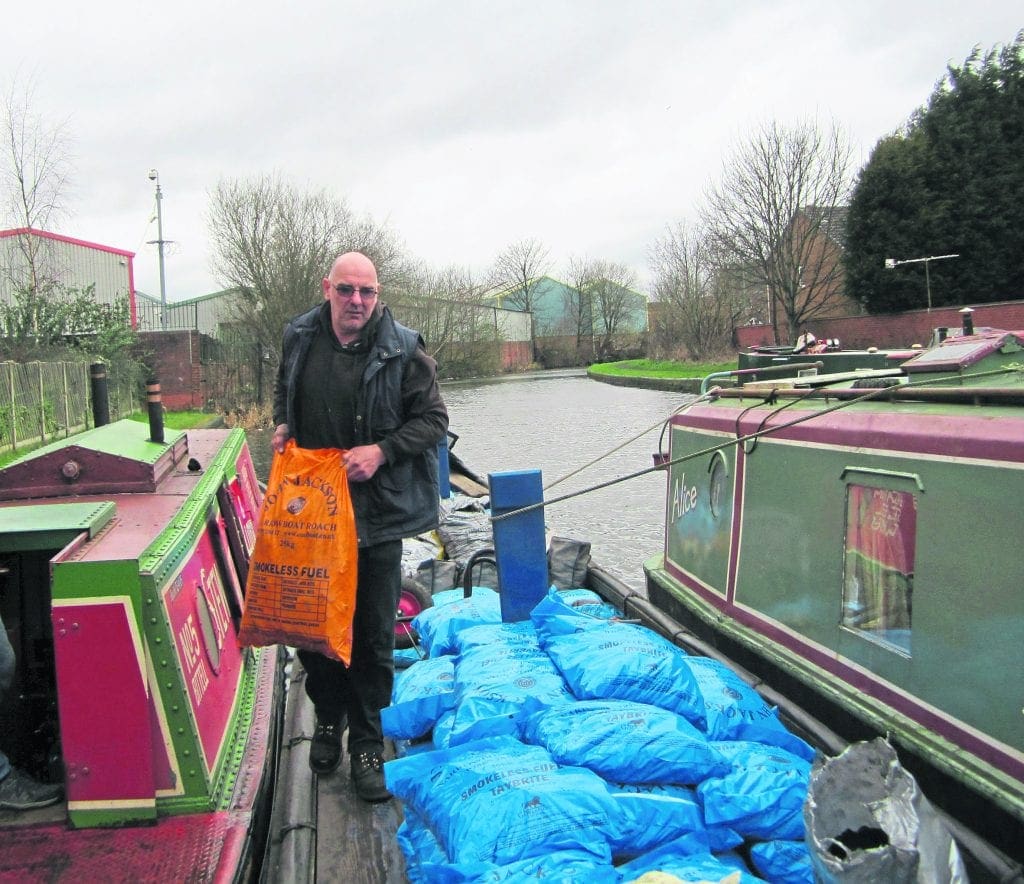 So as not to let customers down, they use a van when long stoppages or ice prevent delivery by water. From their yard at Awbridge on the Staffs & Worcs they load other carrying boats on a sub-contracting basis at busy times, such as during the summer discount period, and also act as wholesalers.
"In the good old days there were just two products – a house coal and a smokeless – a 10-ton lorry tipped it straight into the boat," said Jenny. "It was lovely to see loose coal lying there. The market has changed, so now we stock nine or 10 products, bagged at the yard – that's our summer really, bagging from May until July." Bags hold 25kg, and a full load for Roach is 20 tons.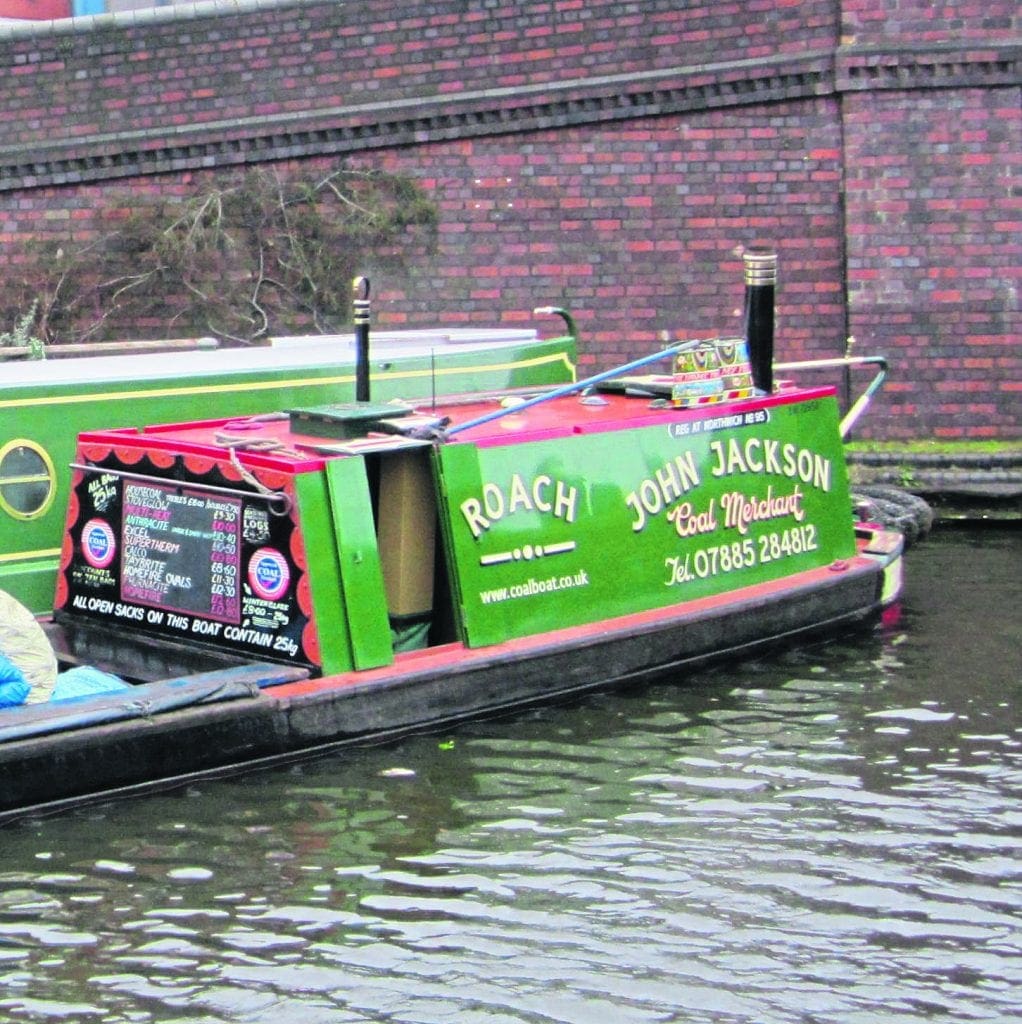 "Most of the manufactured stuff is made at Immingham, on the Humber," said John. "Until Daw Mill colliery – near Nuneaton – closed in 2013 we prided ourselves on selling British house coal; it's Russian now."
I was interested to know what made such a hard life worthwhile.
"The freedom," said John, "and the customers. Most of them are friends: it's not just delivering coal, it's a cup of tea and a natter and putting the world to rights."
Comments
comments