HAVING spent a number of years enjoying travel to far-off destinations including Mongolia and China – all while world schooling her two children –  Tracey Hughes is now at a home base in England.
Aboard her 64ft cruiser stern narrowboat, Prince Hal, she has found a way to satisfy her wanderlust, while having the space to indulge her passion for pottery.
"For a long time my two children and I travelled globally and in recent years started taking our campervan to Europe, mostly in the winter months."
During 2019 they decided to stay put and live in France and Spain, where Tracey discovered that being static for longer periods allowed her to visit a pottery studio several times a week. "I realised I wanted to be more than a hobby potter but I needed space to work on improving my skills."
Upon returning to England in February 2020 Tracey came to the decision to put down roots. "As my dad lived on a boat, it seemed like the perfect idea. I love to travel and figured that when I wasn't campervanning I could 'cruise the cut,' plus I knew a boat would give me space to create at least a small studio."
Tracey and her now teenage children love the life their narrowboat affords them. "Living on a narrowboat is so peaceful, I love how close to nature we are, how we can leave the busy towns behind. I breathe deeper and feel calmer near water."
As they still enjoy taking off for trips around England in their camper, the family base themselves in a marina for ease. "We have found it very easy to combine boat life and van life. The area and marina we are in is beautiful, the kids have space to roam and we get to be close to family," Tracey said. And while this current arrangement works well, she has big plans for more cruising. "One day in the future I know we will take off and keep going. My aim is to follow the floating markets and trade in pottery full-time."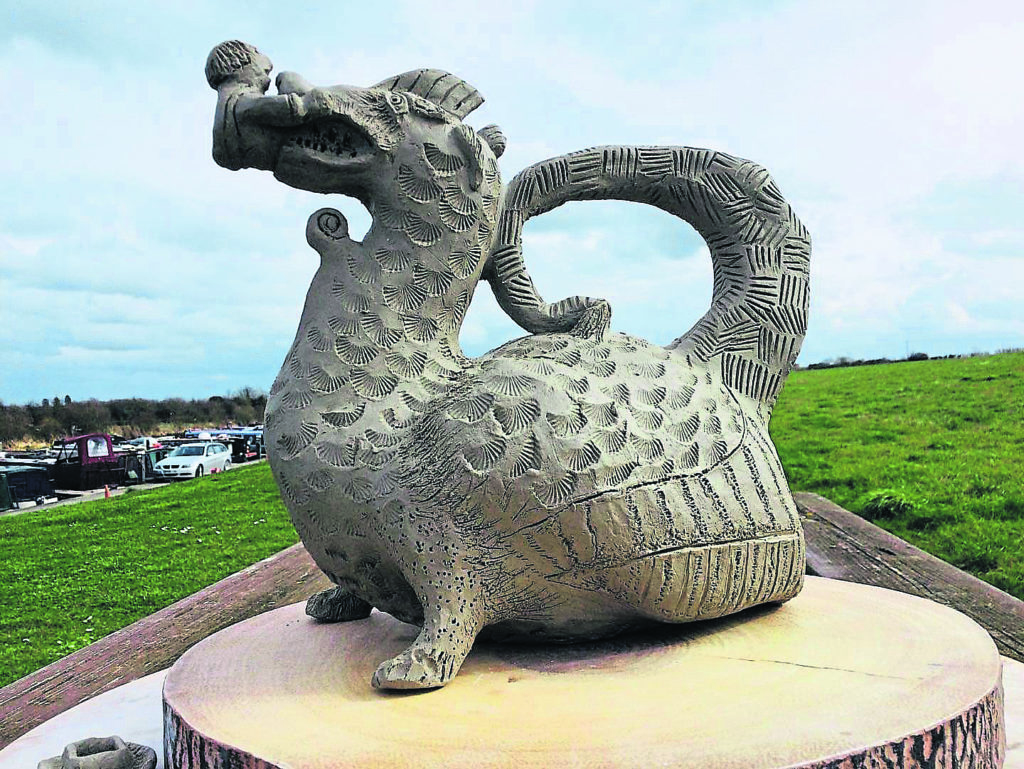 Historic pottery
Having dabbled with this art form for many years it wasn't until Tracey took classes in Spain that the seed was sown to make it a greater part of her life and work. She has now turned the back room of Prince Hal into a studio, which spills out into the vessel's covered cratch.
Her inspiration for designs comes from time spent at the beach and in nature. "I also love canal arts so I enjoy making objects linked to canal living," Tracey tells me. However, recently she has been zoning in on a particular passion – historic pottery.
"As a family we enjoy re-enacting and for the last three years we have been part of a medieval re-enacting society called Historia Normannis." Mixing a love of history with her creations means Tracey is now selling replica medieval pots at shows and events and is also teaching in the local community.
"My latest workshops, Pottering through History, focus on a specific time period, making replicas from that era. Last week we looked at the great Roman road, Watling Street, which cuts through England and we made Roman/Britain potheads."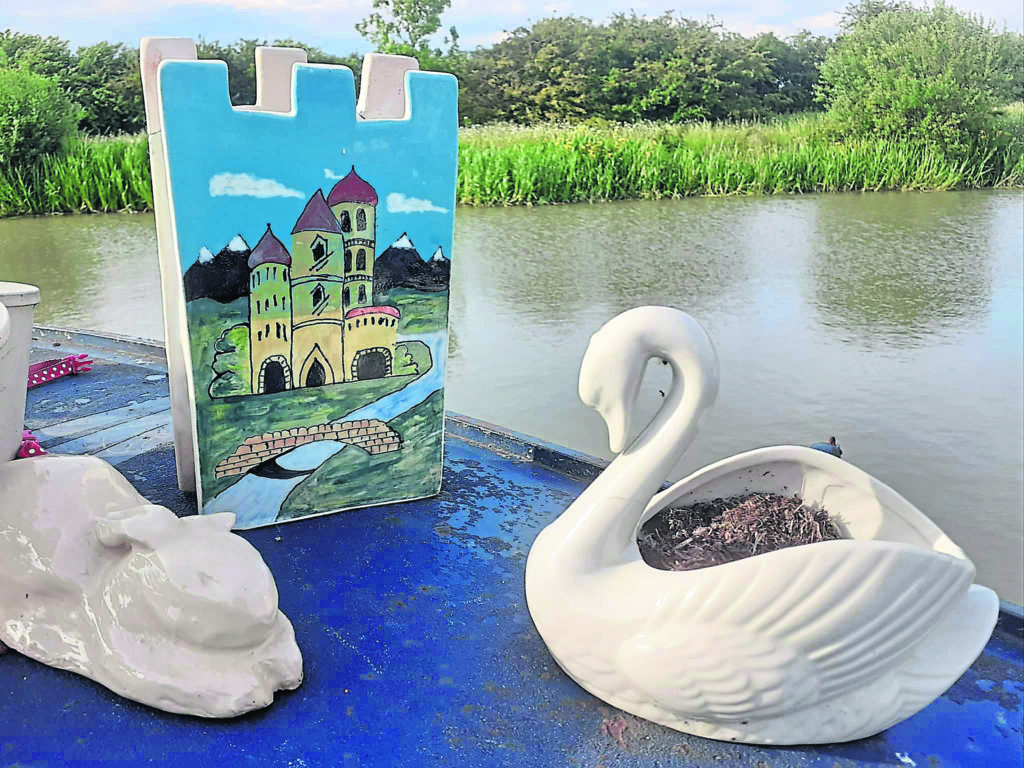 Tracey's energy for sharing her passion is obvious. "I've always loved history and looking at old architecture, even as a child, and I think I passed that on to my kids!" This makes re-enactment weekends a family affair as they settle down together for a night or two beneath the shadow of castles.
It's fascinating to visit Tracey's on-board studio as you wouldn't imagine she would be able to fit one into her family boat, but she has certainly made the most of the space Prince Hal offers and has both a kiln and a pottery wheel! "While a narrowboat has limited space, the great thing is that on a lovely sunny day I can move up on to the deck and work outside."
Having lived an alternative lifestyle in some shape or form for more than a decade, Tracey is happy knowing that she can now develop her pottery business without fear of taming her love of travel. "Living on a boat feeds my wanderlust soul. Knowing we can take off cruising anytime allows us to stick firmly with the freer lifestyle we have become used to."
Between her campervan and boat, I would say Tracey has the gypsy lifestyle nailed and while the canals of England might not be an exotic, far-flung destination, they are a beautiful option for those of us who like to keep moving!
By Alice Griffin
#characersofthecut #towpathtalk #canals #canalsandrivers #narrowboat #rivers #waterways #lifeonthecut #boating #boats