Alice Griffin reports…
IT WAS a bright November Sunday in 2021 when singer-songwriter Laura Lee Tanner would embark on her first step in the creation of the folk quartet, RiverMouse, that she now fronts.
Strolling past The Fox & Hounds pub in Stony Stratford, close to where her narrowboat was moored on the Grand Union Canal, she heard the sound of traditional folk music and decided to go inside and investigate.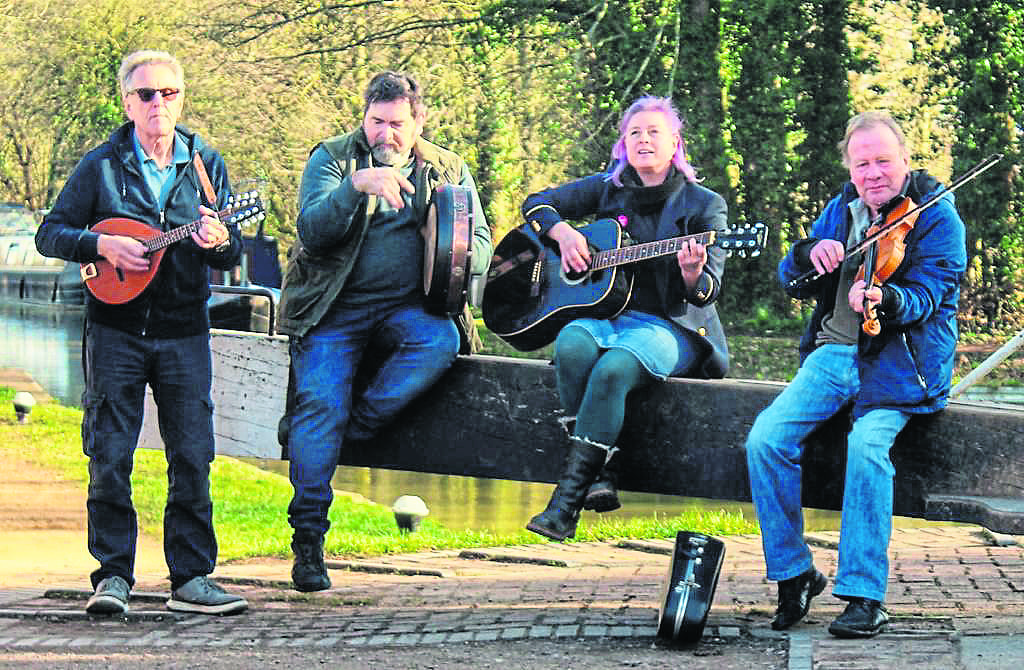 Laura shared with me: "Being originally from Cornwall it was a familiar sound to me, but one I hadn't heard for many years. Travels on my narrowboat home had led me to spend time in London and along the Rivers Lea and Stort, as well as the Oxford canals and the Thames, but apart from playing drums in a post-punk band in London, I was mainly writing and playing songs on the boat to the audience of ducks and my cat, Millie."
Despite writing and playing music of many styles, since living on the water it's simple songs about nature and the seasons that instinctively come to Laura. "I have sat on many towpaths and around many fires singing these songs and drawn inspiration from my surroundings and the daily contact with the elements."
Laura told me that her impulse to write a song can take hold on a lovely autumn morning after a long journey, or in the presence of an explosion of spring blossom in the hedgerows along the canal.
"Sometimes songs spring simply from admiring the way sunlight falls on a bare willow tree in winter!"
But on that Sunday – the day of the pub – there were no plans for singing as Laura was recovering from a cold and had lost her voice. "I crept into the pub and sat on a bar stool, feeling the familiar and comforting warmth of the music wash over me." The barlady very kindly made her a cup of tea and as Laura sat nursing it, she made the decision to come back another day with her guitar and join in. "When I returned with a song a few weeks later, it was as if I had arrived home."
Band members
Through these weekly sessions Laura met Johnny, who plays fiddle, and Neil who would join RiverMouse later, on mandolin. "Johnny is a natural musician and has been playing folk fiddle since childhood. His knowledge of traditional music is encyclopaedic, and we both have the same approach to harmony and passion for performance."
She went on to tell me about Neil: "He has an extensive background in music and is in several bands. It's wonderful to have his ideas and skills on board and to have someone to sing harmonies with me!"
Laura met the person who would eventually complete RiverMouse on New Year's Day 2022 at The Boat Inn in Stoke Bruerne.
"Simon plays bodhrán (Irish drum) and is a gifted poet and lyricist. He told me he wrote sea shanty lyrics, which I offered to put to music and shared with him that I wrote my own songs too, about life on the water."
The addition of Simon and his bodhrán drum rounded off the overall sound of this burgeoning band beautifully and at this point Simon, Johnny and Laura began meeting at The Boat and playing sea shanties along with some traditional tunes. What followed were a few small, local events before Neil officially joined on mandolin and guitar, bringing his own songs and tunes, which fitted well with the style and feel of the band.
It wasn't long though before things developed even further. Laura told me: "With the sound I had been looking for complete, we decided to record an album of original material. Johnny had recommended a friend and fellow musician, Richard Gleave of Golden Riddy Music, as a sound engineer and we started recording at his studio near Leighton Buzzard."
The quartet all love rehearsing together and playing by water seems a given with RiverMouse appearing throughout 2022 and 2023 at canalside events including the Cosgrove Canal Festival. As Laura explained: "What I love most about living on the water is being connected to my surroundings and being directly influenced by the changing seasons.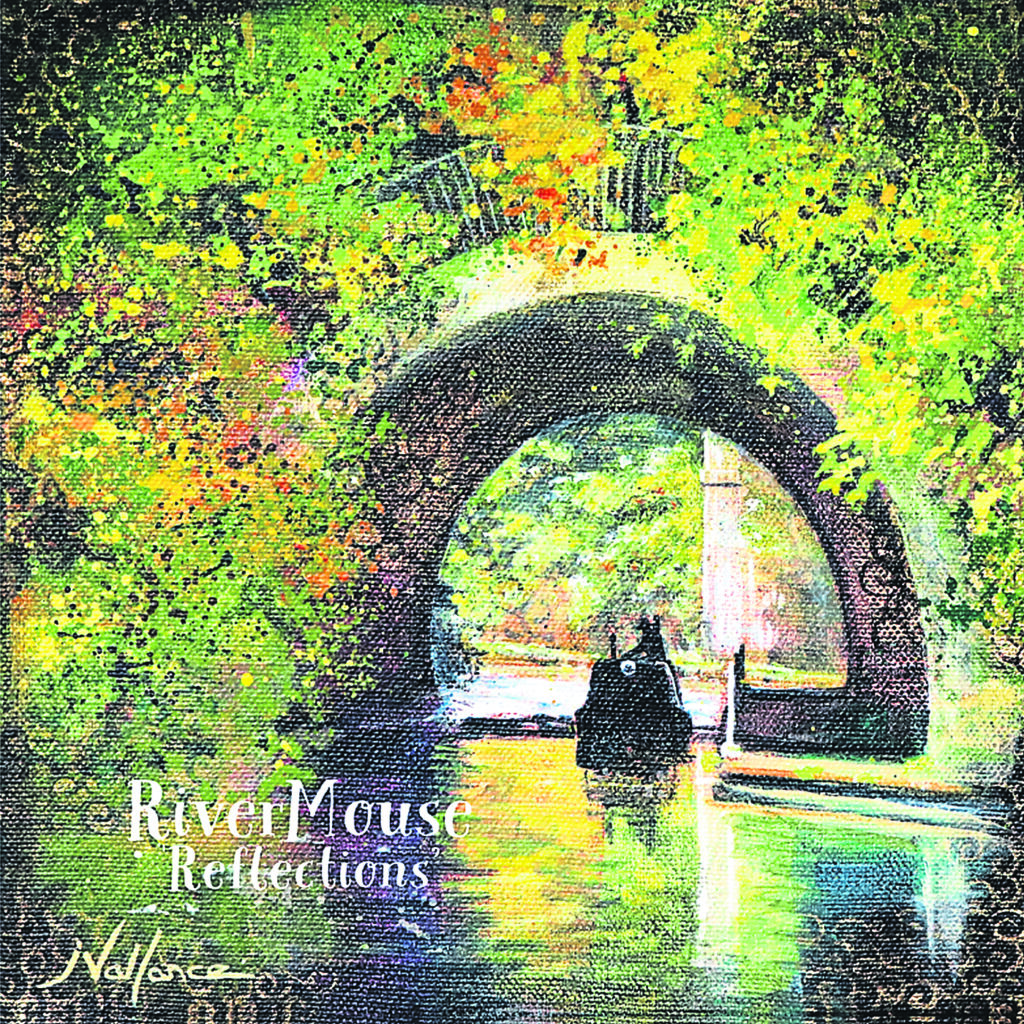 "No day is ever the same, and there is always something unique and beautiful to notice and appreciate."
It's heartwarming to see reflections of – and reverence for – this world captured and immortalised in songs and music that we can all enjoy!
RiverMouse play tunes and original songs inspired by life on the water. The band consists of:
Laura Lee Tanner – vocals, guitar, flute, whistle, recorder
Johnny Ginn – fiddle
Neil Mercer – guitar, mandolin, vocals
Simon Chinnery – bodhrán (Irish drum)
Their upcoming album Reflections will be released on CD and digitally on Bandcamp this autumn.
Find details on Facebook: RiverMouse
Album artwork features an original painting by Jan Vallance:
Band photos: fellow boater Joanna Brown
Alice Griffin is a travel and nature writer, yoga teacher, and creator of the Slow Into The Seasons Community. www.alicegriffin.co.uk