Bird feeders and insect hotels handcrafted from reclaimed wood. Alice Griffin reports…
WHEN I first bumped into Richard Paterson on the Grand Union Canal, he had set up his workbench on a spare piece of grass along the towpath and was busy sawing away with faithful dog Harvey by his side.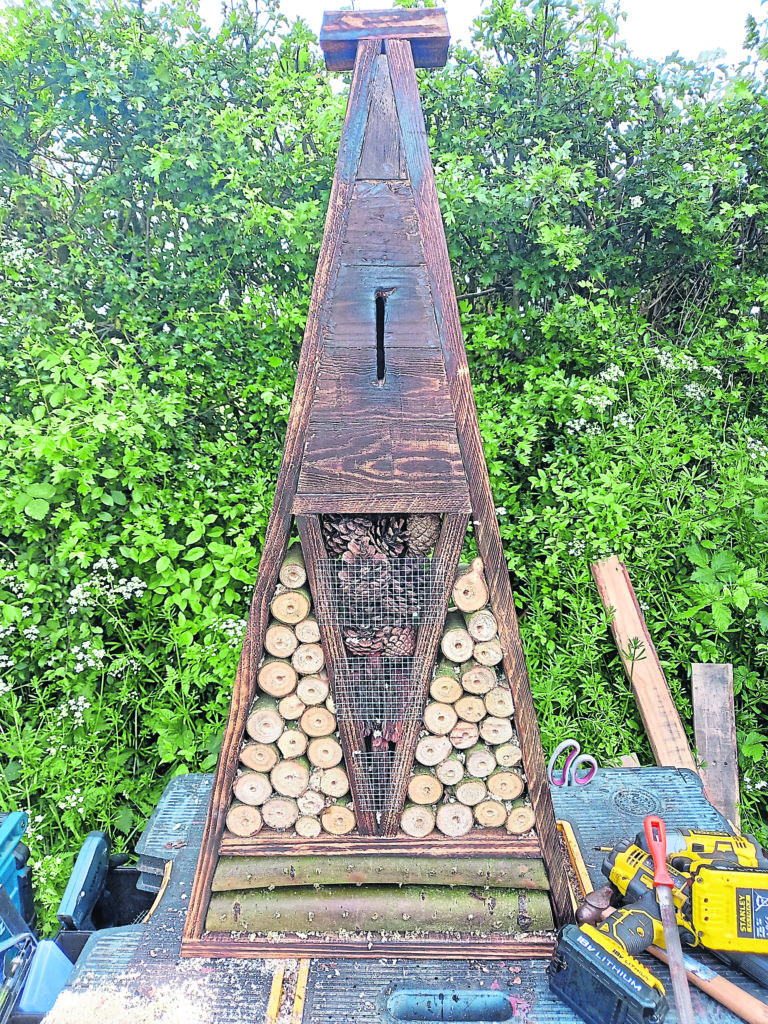 Together they created an idyllic scene so when one of my dogs, Pepper, decided to introduce herself, I was glad for the opportunity to start a conversation!
Having moved onto the canals in 2019 when divorce forced Richard to rethink his life and consider a different way of living, he now happily wanders the waterways aboard a 50ft 1986 Colecraft cruiser stern named Smoke on the Water.
"I had X amount of money to spend and originally looked at land in Wales with a view towards self-sufficiency, but when I considered how isolating that might be, I decided I could achieve something similar on the water," he said. "I love being so close to nature, and the sense of survival – especially in the cold – keeps me on my toes. Plus, your garden always changes, with a lot more freedom to have nice countryside on the doorstep, and I get to live comfortably as an introvert while getting my extrovert bit from talking to the public I sell to."
What Richard sells is not just wooden items for the garden, but also his deep-rooted love of nature: "The idea popped into my head one day about a business hand-crafting bird feeders and insect hotels from reclaimed wood, and so Birds & the Bees was born."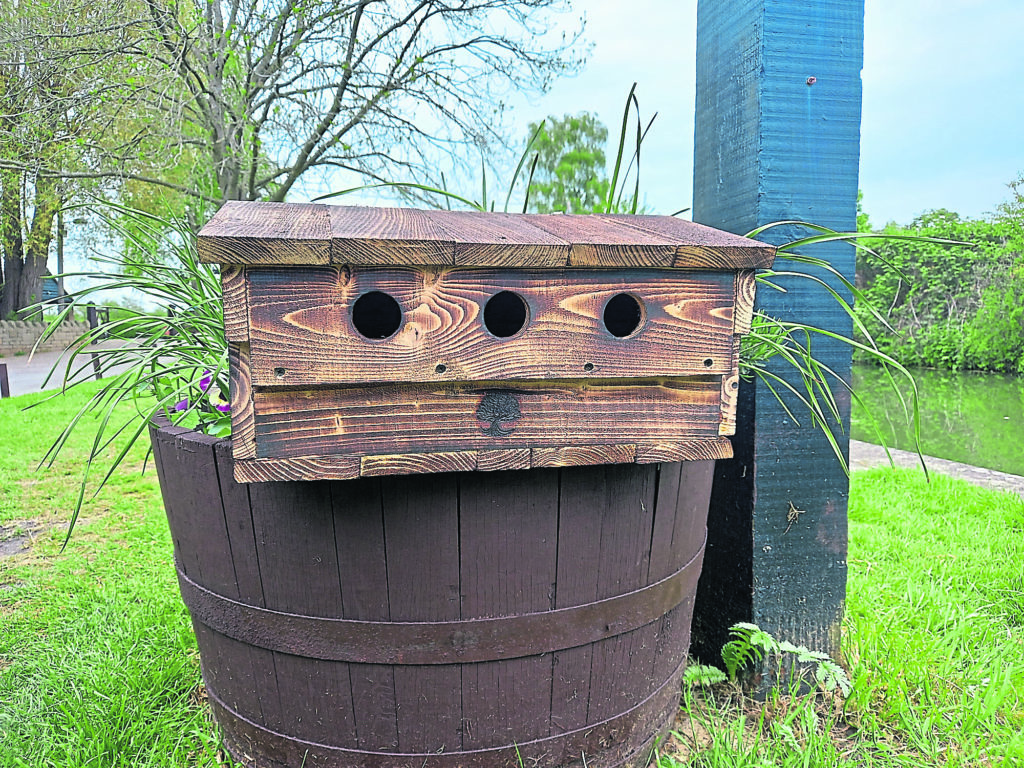 The nod to the environment in more ways than one doesn't go unnoticed. Not only does Richard want to encourage everyone to care about nature, but he also doesn't want to contribute to more waste. "I've always been the type of person to make use of waste or unwanted items and if what I do can also benefit the environment, then that's a bonus!"
Richard's knowledge of bees is second-to-none and his passion is to educate everyone who passes about their importance. "It's a shame that people don't always understand how vital these creatures are to the environment. One simple explanation I offer is if we didn't have bees, we wouldn't be living – because no bees means no pollination. Without pollination we wouldn't have trees, and without trees there would be no oxygen to breathe."
He has always enjoyed practical work that encourages creativity and working with his hands, so his business offers a great way to keep him busy. "I'm dyslexic and dyslexics are by nature very creative, always needing to entertain the grey matter!" In particular Richard shares with me that the dyslexic brain appreciates more of a challenge, so he is often conjuring up new and creative designs. "I like things that are a bit more out there, like my demijohn bird feeders."
These gravity-fed feeders are a novel way to reuse discarded bottles, and it seems Richard has the knack of finding necessary materials everywhere: "I look for anything I can make use of, which is generally bottles and wood." Richard also collects unwanted pallets from a well-known shop which is glad to see this waste product repurposed. "When I'm moored nearby I take a trolley run and fill my boat up. I can make a lot with six to 10 pallets!"
While Richard loves his work, times are hard for all and so selling enough to survive is tricky. "My long-term plan is to go back to full-time employment and do made-to-order items online or for collection on the side." His most popular product is his £18 range of bee and bug hotels. "I don't make anything for just one bug, so these accommodate solitary bees, ladybirds, spiders, earwigs – you name it!"
It's important to Richard that the environment is always considered in his creations, so as much as possible he keeps things simple and natural. "I might not be a Greenpeace activist but I'm doing my bit," he told me, which is a solid reminder that if each person adopted this outlook, we might have a brighter future.
As a spiritual person, Richard often reflects on his life. "It is idyllic but it can still be a challenge, although I believe this brings you closer to nature. Life on the canal is like a mediation for me and I doubt I will go back to land now. I'll probably end up making my own coffin out of pallets!"
Facebook: www.facebook.com/palletupcycle
#charactersofthecut #alicegriffin #towpathtalk #canals #canalsandrivers #narrowboat #rivers #waterways #lifeonthecut #boating #boats