Alice Grifin caught up with the Foster family
WHEN Craig and Ellie Foster relocated to London for work, they knew they were at a crossroads requiring creative thinking.
Ellie shared with me: "When Craig took a new job at a furniture and lighting company in King's Cross, we knew that either I would have to quit my freelance digital illustrator work for something more financially stable so our combined income could afford the rental prices, or we would need to get creative with our living situation to keep our freedom."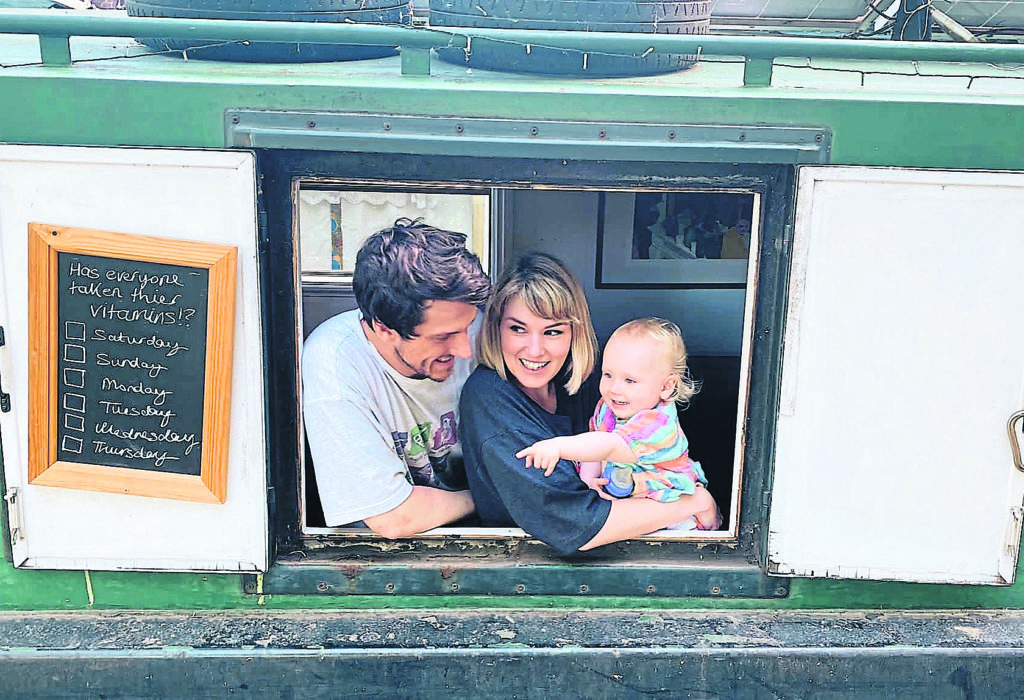 The couple, along with their dog, Gruff, thankfully decided there was nothing for it but to get creative. "We looked into things like property guardianship, van life and renting a narrowboat, and then realised that if we could secure a personal loan, we could buy our own – albeit small and humble – boat."
Soon after they bought Clover, a 30ft Springer. "Clover was the only boat we could get hold of at that time and was a project inside and out, which meant a few weeks showering at the gym and burning candles after dark!"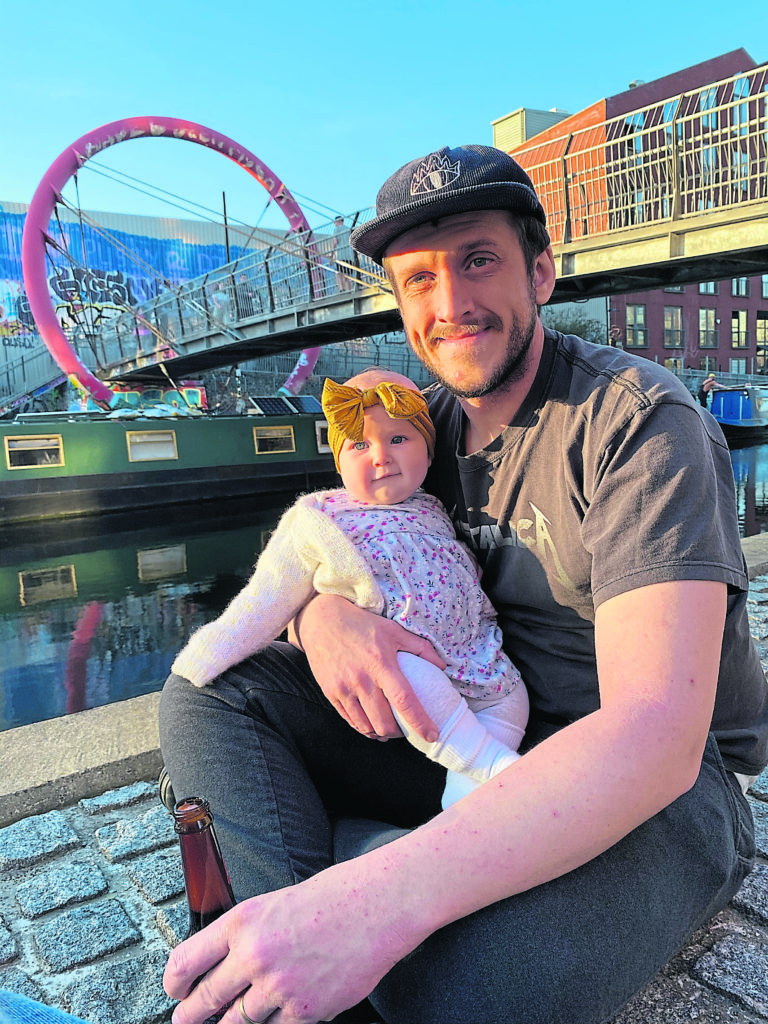 However, despite believing that Clover would be a fairly short time escape from the rental market, or perhaps even an asset for a future house deposit, when Ellie fell pregnant in 2019 the couple were as shocked as anyone that their choice of family home turned out to be another boat.
Narrowboat Victoria, a 1994 Pinder 60ft cruiser stern, was hurriedly bought just before baby Thea was born in autumn 2020 but, just like Craig and Ellie's first boat, was never intended to be kept forever. "We've always said Victoria would be our last floating home, that by the time we outgrow this space we'll surely want a garden and never-ending water supply, but we just keep finding ways around these things!"
It seems that five years on the water continuously cruising is a way of life that has well and truly got under Craig and Ellie's skin and despite initially having reservations, is also proving to be a beautiful option for little Thea, too.
"At first it was safety concerns – we imagined dropping her into the canal somehow or her escaping the boat! But now she's two the worries are more about what we'll do about school and whether we're giving her enough sense of 'home'."
Nature-inspired childhood
As someone who has also raised a child on the cut, I completely understand these reservations, however I am able to reflect on the benefits of this unique nature-inspired childhood now my own daughter is 16 and I'm heartened that Craig and Ellie have opted to embrace each challenge with positivity.
"I think all parents worry they're doing everything wrong sometimes, it's part of being a good caregiver! But we try not to let that worry define our lives too much, and instead do all we can to offset those concerns, like taking Thea to consistent playgroups and making friends with other boat families."
Considering a realistic alternative for this family right now would be a flat, possibly without access to a garden, it seems boating life wins out, for the time being anyway. "There are such bonuses to this life," Ellie shared with me, "for instance, it's wonderful when we are able to moor right outside Craig's office so he can enjoy the 30-second commute as well as lunchtime cuddles with Thea. And we love how easily she can get outside and access nature.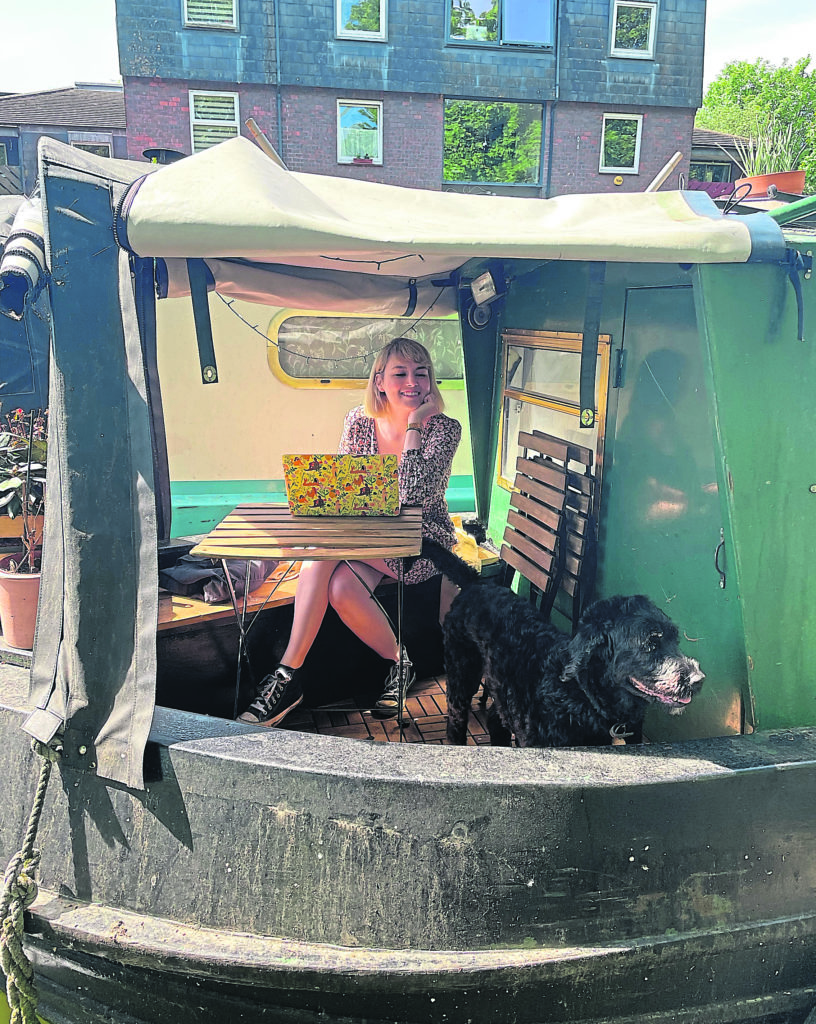 "We open the side-hatch whenever possible to allow her to watch the water birds from her seat at the breakfast bar and aim for parks and nature reserves when cruising." This summer the family are even planning to leave London altogether so that Thea can live like a wildling for a few months. "We intend to travel with a few other boat families up the River Lea to Cheshunt where we can step straight off the boat into nature and be surrounded by more trees than buildings."
While this freedom to move is one of the factors that attracted Craig and Ellie to narrowboat life, they have been pleasantly surprised by the sense of belonging in this transient community. "Despite often not knowing our neighbours, we've found that boaters tend to look out for each other. We always feel safe and it's lovely seeing a boat we recognise pulling up nearby."
It seems taking narrowboat life one step at a time, along with a good splash of creative thinking, is working well for family Foster and I for one will be following along to see what surprise opens up for them next!
#charactersofthecut #towpathtalk #canals #canalsandrivers #narrowboat #rivers #waterways #lifeonthecut #boating #boats #canallife #canallifeuk