Pet portraits painted with love- Alice Griffin reports…
A CHANCE sighting of an ex-hire boat at Longport Wharf, Stoke-on-Trent, one day in 2004 was to change the course of artist and musician Michelle Martin's life.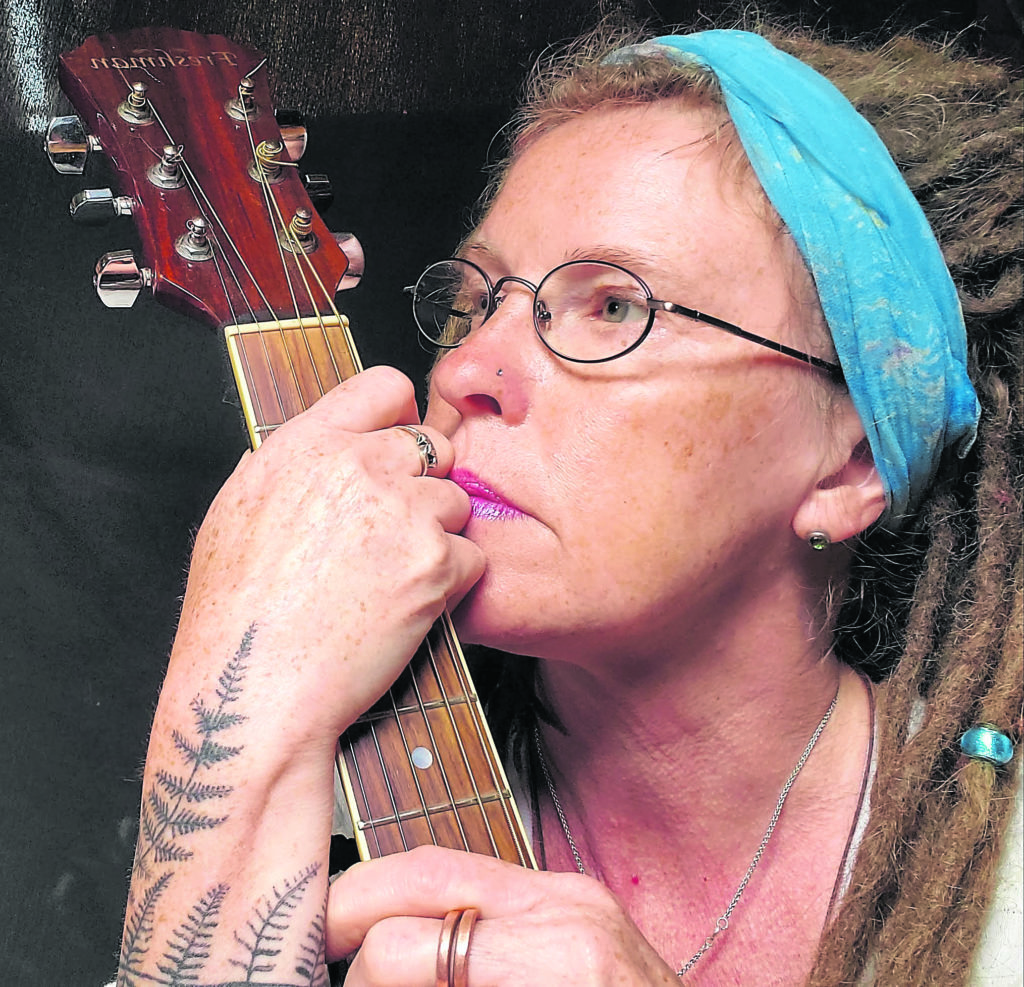 "I had been working at Moorcroft Pottery but had just received my redundancy papers. It was a sad day and I remember having my papers on the passenger seat as I drove home, I was crying and thinking 'what am I going to do now?'"
What Michelle did was call at the wharf, view said boat and then beg her husband at the time to support her in investing some redundancy money so she could begin using it as a floating studio and shop front for her business, Art On Board. The plan took shape and initially Michelle would moor outside Etruria Industrial Museum and open her gallery to the public, along with offering art classes and paper-making demonstrations.
There was no plan to live on the canal full-time at that point, but life had other ideas. "I loved being on my boat selling my art and in time my husband and I separated so in 2009 I chose to move on to the water full-time. Some people are water people, some people love crowds, some people want the countryside. I wanted the water, country, and contentment in what I loved doing best, which is painting."
Michelle's boat is now both home and studio and she works every day aboard. "When I moor my boat I try to avoid trees as I need light. I particularly like how people can watch me working and see my advert in the window." Many of Michelle's customers are dog walkers and people passing by but back in the beginning she would also attend the Middlewich Folk & Boat Festival every year.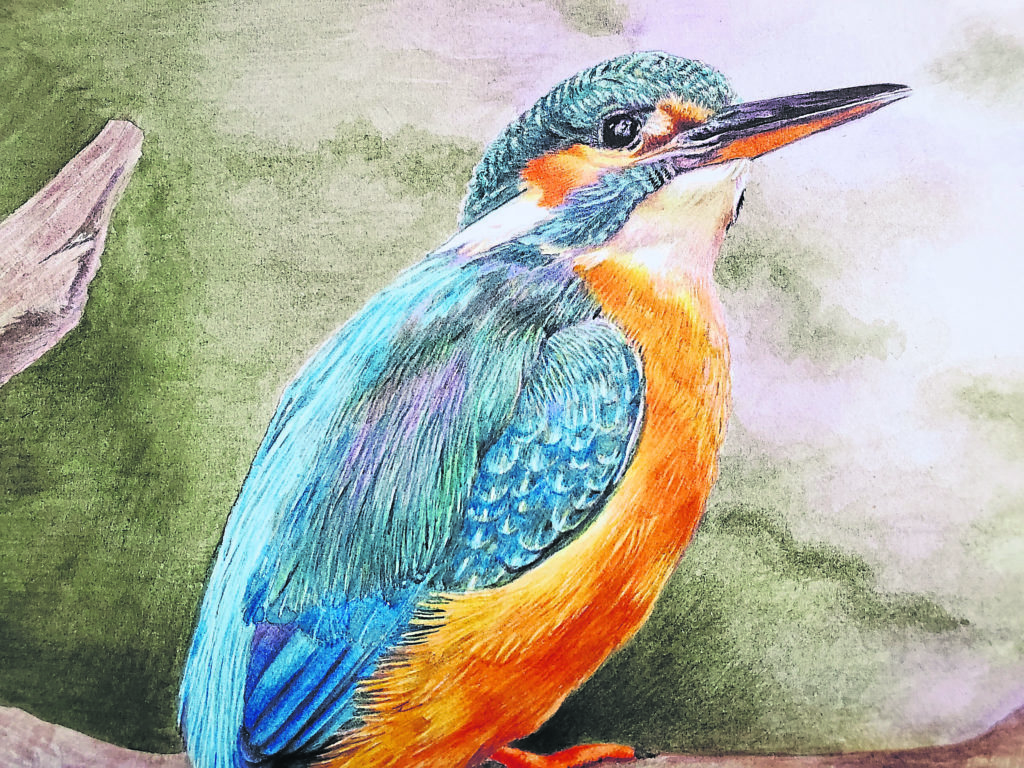 Describing her style as like botanical painting, but still with very much her own unique spin, she focuses on animal portraits. "My inspiration when I paint animals is painting their personality. Just like us humans, they have a soul and the eyes show you their soul, which I try to capture with accuracy in watercolour. I want to paint every eyelash and sparkle that can be seen in the photographs I work from." Michelle's creations are well received by her customers, who have been brought to tears at the sight of their beloved pets immortalised on canvas.
Michelle is mostly self taught. "As a child I always painted and I was fortunate to go to an art class run by adults with my dad helping me to go every week. When I left school I ended up working for the pottery companies around Stoke-on-Trent so I never stopped painting." The skills gained from the potteries was invaluable but now Michelle believes continuing to develop her style is all in the doing. "You end up making mistakes that are accidentally right and learning through those mistakes."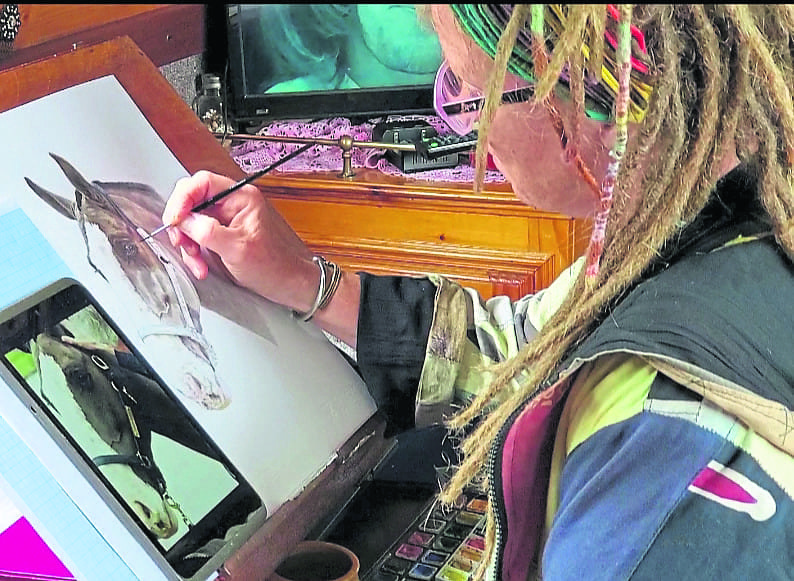 Having now been a continuous cruiser for 13 years, Michelle has well and truly carved out a lifestyle that suits her best. "I like to move on, if I stay in the same place I get bored and it's nice to have a new garden." And like many of us boaters, she loves this simple way of living. "I think boaters are careful about not wasting too much. We don't waste water, we don't leave lights on, we do our own rubbish and loos. We sustain a simple yet good life."
I agree with Michelle, in particular when she talks about the slowness of the cut. "I love the feeling I get when I have been somewhere hectic and then I get back to the towpath and breathe a sigh of relief. I'm home." Not only that, but living within the seasons is something she wouldn't easily be able to give up now. "In a house you will look out of the window and hope you dressed for the weather, whereas on a boat you feel the weather."
That unexpected Longport Wharf day changed Michelle's life for good. "I was guided that day. Call it what you will but I felt like someone or something saw my anguish and despair because I could have easily gone straight home without turning into that gate." Thankfully for the canals and for her customers, she did turn in, because Michelle's simple and authenticity-driven lifestyle, along with her incredible artwork, can now be an inspiration for many.
Website: www.ArtOnBoard.co.uk
Etsy: artonboard.etsy.com
Facebook: Willowmoorart
Music: You can experience Michelle's exquisitely haunting voice accompanied by her guitar here: michellemartin.bandcamp.com
Alice Griffin is a writer and yogi with a gypsy soul. She leads nature-inspired seasonal e-courses and yoga classes, all from her narrowboat, Melody. Website: www.alicegriffin.co.uk
#charactersofthecut #alicegriffin #michellemartin #towpathtalk #canals #canalsandrivers #narrowboat #rivers #waterways #lifeonthecut #boating #boats