Alice Griffin reports…
FOR actress and photographer Colicia Summers, canals and water have always been part of her life.
As a teenager she performed in a narrowboat musical at Her Majesty's Theatre, and her all-time favourite job was a 2019 feature film shot in Switzerland on Isole Di Brissago, Lake Maggiore. Not only that but boating runs in the family too, so it seems it was only a matter of time before she moved to the water full time!
She explained: "My dad has always been a boat person and used to have a small boat in Poole that he and my mum would take out at the weekend. He loved the idea of narrowboats so we also went on a few boating holidays when I was younger. We did the Monmouthshire & Brecon Canal and the Shropshire and Worcester canals. From doing these trips I realised how peaceful and special this way of life could be."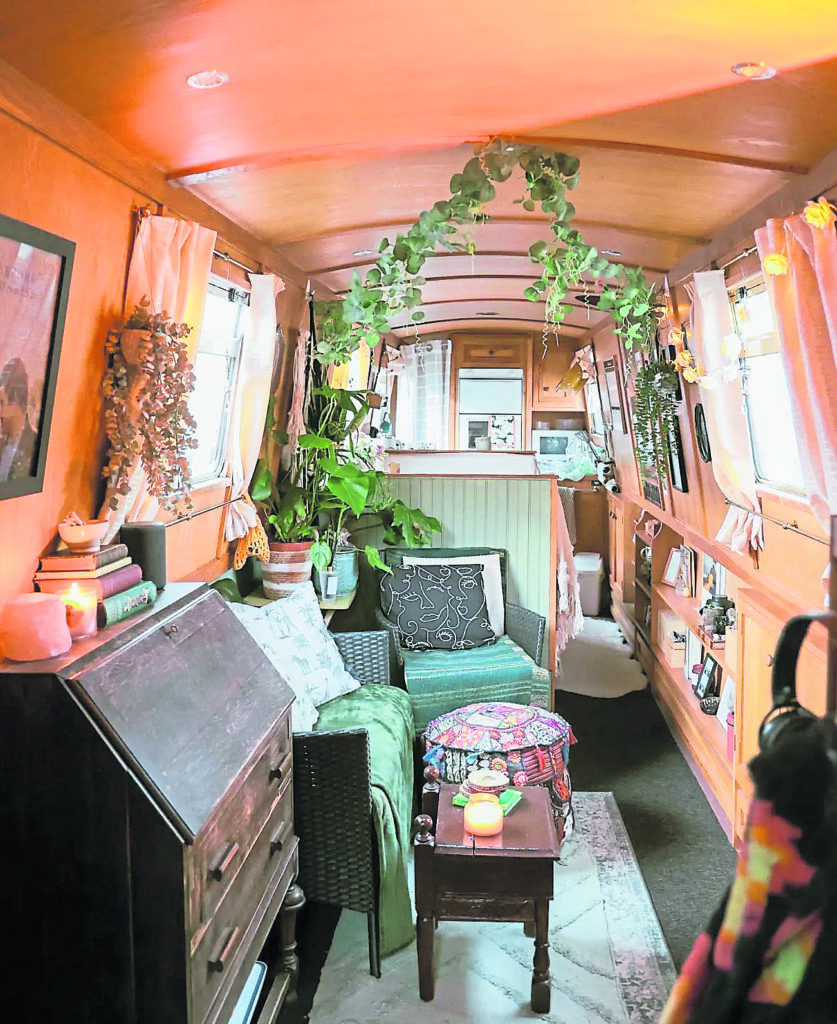 So inspired was Colicia at the time, that she eagerly showed her parents narrowboats on eBay but as this wasn't a possibility for the family her dreams of life on water were shelved. "Over the years I have found myself drawn to boats and water and it became something that never really left the back of my mind," she told me. Finally, in July 2022, Colicia's dreams came true when she purchased her 57ft traditional stern narrowboat, Lazydays.
"I was working in London living in a studio flat which was quite simply, a garage. Pretty much all my income went on rent and I kept having moments of realisation that I didn't like city living much and it just didn't suit me." Memories of her upbringing in a remote town in Dorset, surrounded by nature, kept calling to Colicia and when her grandmother died, kindly leaving her some money, she found herself in a position to explore different options.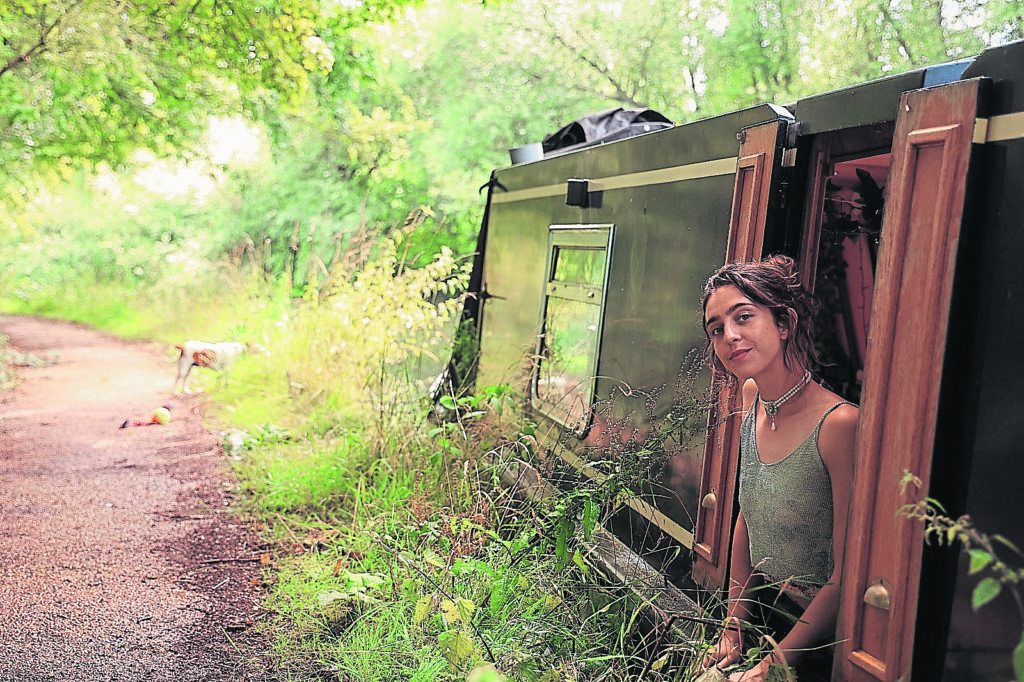 Colicia shared: "This is when boating floated back into my brain." With the support of her parents – who even viewed boats for her when she couldn't get days off work – she found Lazydays. "I was able to join them to view it on a day off and afterwards we went to the pub where I sat in silence for a moment and then said, 'yep, this is the one.'"
Brilliant friendships
Colicia now shares her floating home with three-year-old rescue dog Ishka (original spelling is Uisce, the Irish Gaelic word for water) and embraces life on the water, where she is currently moored in a marina, very much feeling part of a community. "Something I wasn't really expecting was the brilliant friendships I have made through boating, as well as having neighbours that are all so welcoming and kind. We often have barbecues here in the marina or go on convoys together to Cassiobury Park in Watford. It's not something I had experienced renting flats!"
The thing that has most captured Colicia, though, is the simplicity of life afloat. "It makes me mindful about the environment, forcing me into a slower pace of life. I also think about how much water and power I use and consider any products that end up in the canal." Colicia is right when she says that this way of life can be a labour of love in many ways, but she's also right when she talks about the rewards. "Those come when I'm driving my boat from place to place, seeing the scenery, enjoying the peace and calm of travel and the water. There's nothing quite like it."
As an actress and photographer, inspired from a young age by deeply artistic fillms, it's no surprise that the interior of Lazydays is dreamy. "I'm not interested in super-modern styles, with white walls and mod cons. I love warm and cosy cottage-style homes. In my mind, I want a cottage-meets-Lord of the Rings interior!" Colicia is busy working on this vision with a dream of one day offering her boat as a filming location so she can mix the worlds she loves most.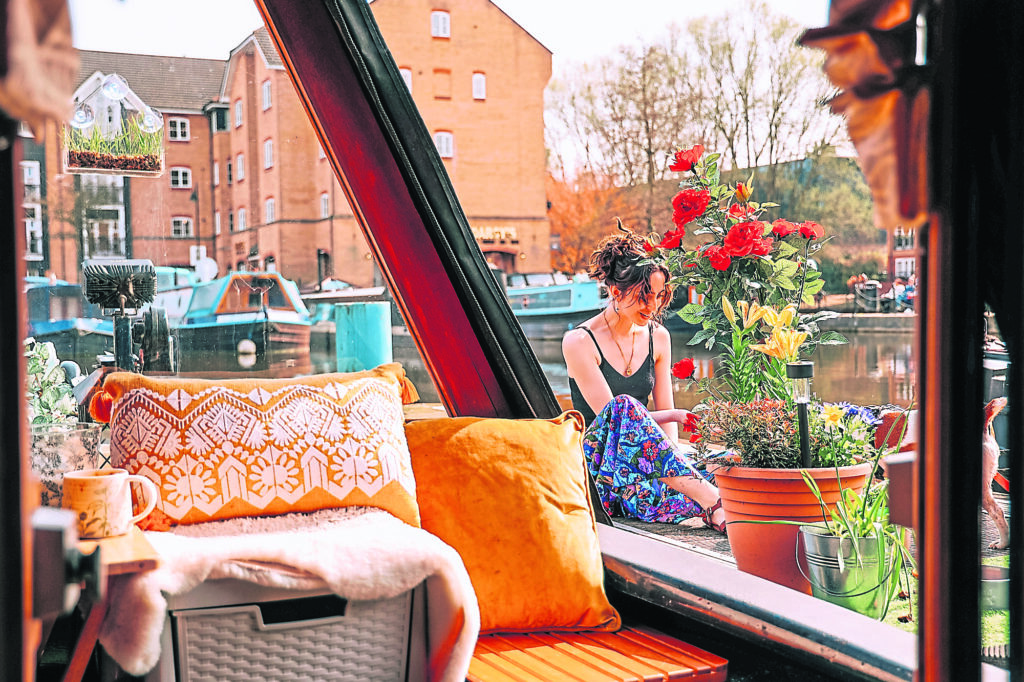 For now, though, she is focused on preparing to move on to the cut as a continuous cruiser, as well as auditioning as much as possible, and spending time on her freelance photography providing services for small businesses, particularly boaters and artists.
It seems Colicia is finally living her long-held dream of a creative life on the water, and with a future goal of writing and filming her own script, one can only guess what the location will be!
You can follow Colicia on Instagram: @lazydaysnarrowboat or @lazydaysphotographer
Alice Griffin is a travel and nature writer, yoga teacher, and creator of the Slow Into The Seasons Community where she shares yoga, meditation and nature journalling offerings to nourish and nurture life's journey. www.alicegriffin.co.uk YouTube: @wanderingalice