DESPITE Janice Price's roving trader business – Nancy May Crochet – being named after her nan, it wasn't her nan that taught Janice how to crochet.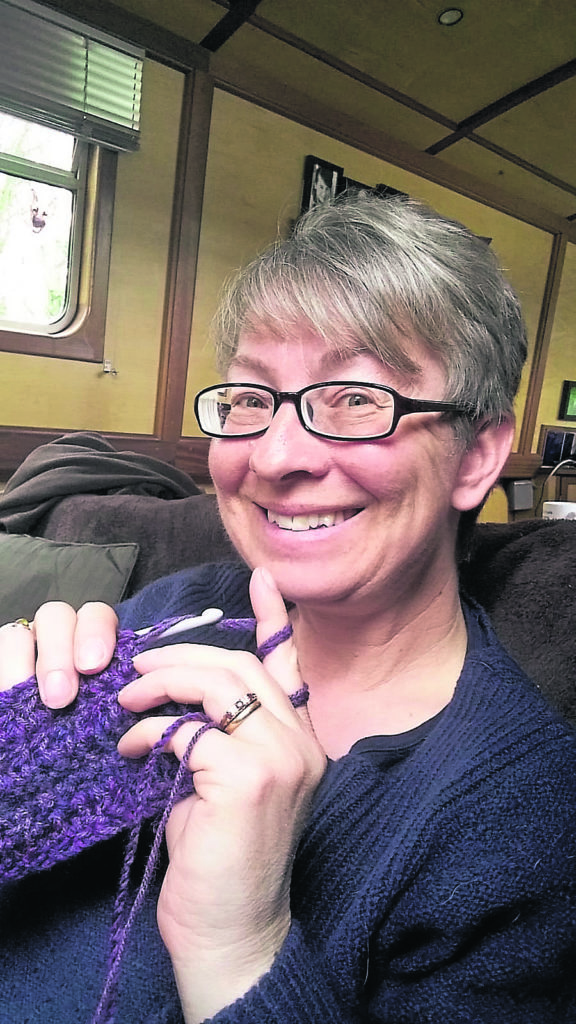 "I taught myself how to crochet after a family member had a premature baby. He was super tiny at just under 2lb and although I didn't learn how to crochet anything quickly enough for him, I was obsessed with learning how to do it," she told me.
Hours spent poring over YouTube tutorials and pestering her mam and friends paid off as Janice soon began making premature baby clothes and blankets for Kettering General Hospital. "It's really just the last couple of years that I have found myself writing my own patterns and trying more and more complex projects."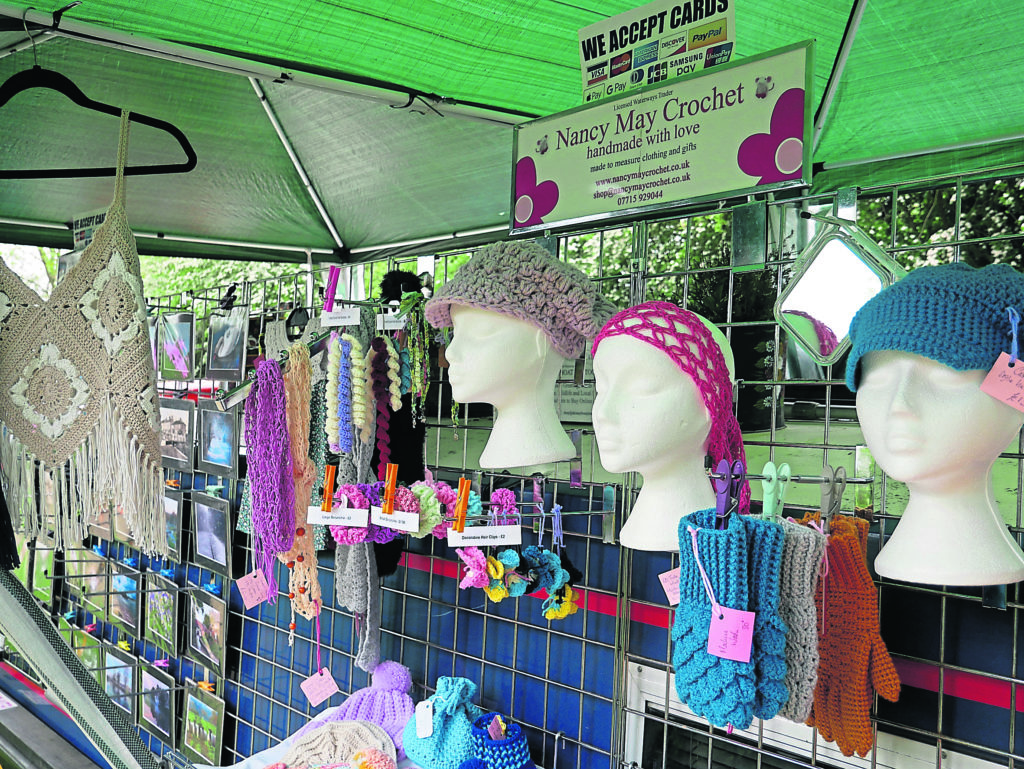 Nowadays you will find Janice, along with husband Haydn and cats, Sparkle and Bibo, cruising the canal network aboard their 57ft traditional stern narrowboat, Drifter.
"We always wanted to move on to the waterways, having had leisure cruisers in the past and taken some narrowboat holidays but then my husband was seriously ill and it was a 'life is too short' moment. We decided that once he was well enough, we would have our own narrowboat."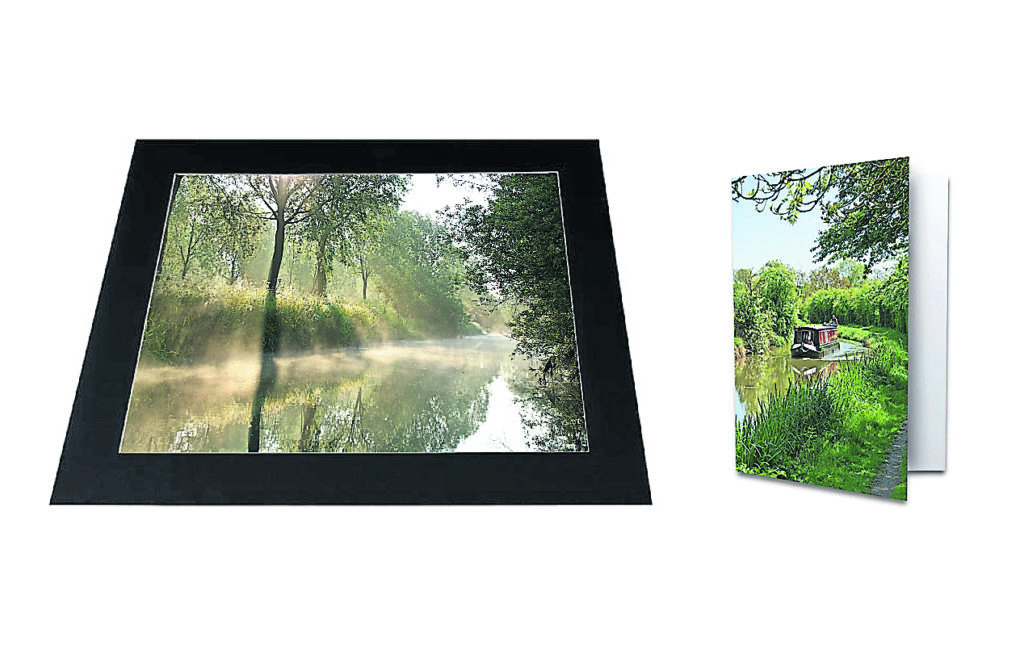 Janice and Haydn moved on board in the dead of winter, which put their new life to the test of tests! However, even in the depths of winter, they were captured by this way of life. "Would I go back to bricks and mortar? Absolutely not!"
New lifestyle
It wasn't always their plan to be roving traders. "We wanted to travel but still had some ties. My husband was in a band and still had treatment to go for, so we spent the first four years on the River Nene." However during this time Janice found her skill with a crochet hook was growing and after speaking to a friend who was in the Roving Canal Traders Association, got her trader's licence a couple of years into their new lifestyle.
Now they continuously cruise from market to market, festival to festival. "The RCTA tries to organise markets to follow a set route, to minimise to-ing and fro-ing." Last year Drifter travelled from Northamptonshire up the Soar, to Birmingham twice, Wolverhampton then over to Market Drayton and up the Llangollen before returning via Middlewich to Blisworth for a Christmas floating market.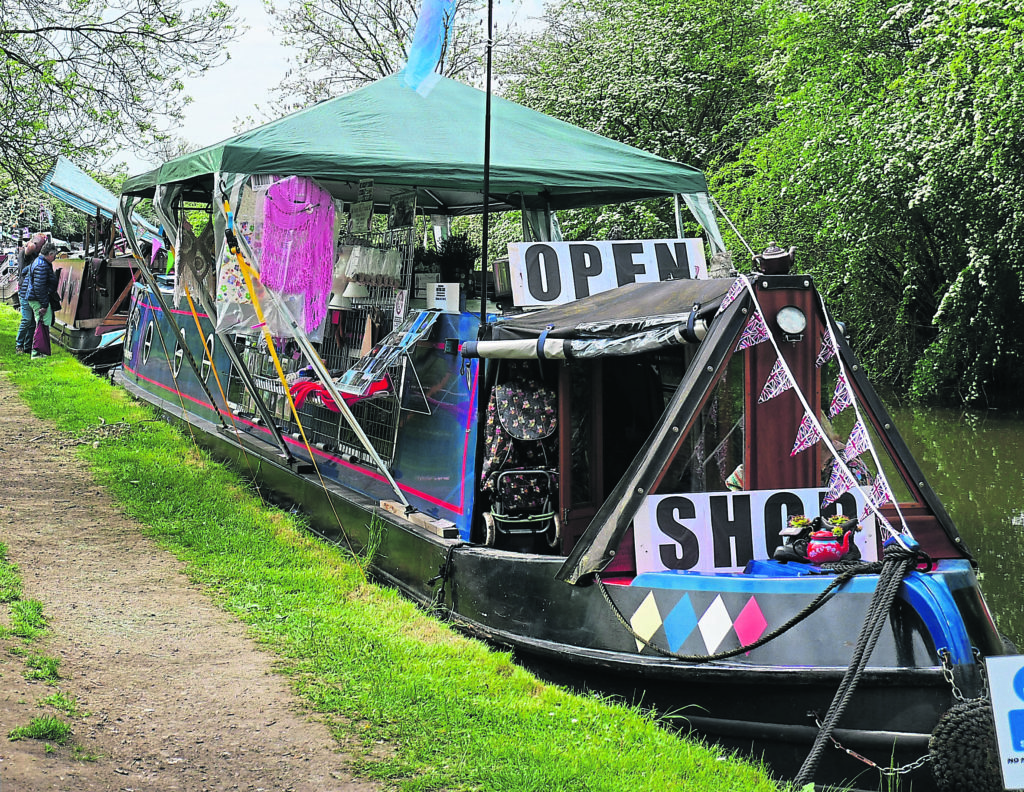 "The whole system could take years, but I am going to give it my best shot!" Janice told me. However, a firm favourite is Stoke Bruerne on the Grand Union. "There's a great pub, friends live close by and trading is usually good."
Online orders are also popular and recently Janice has started thinking of doing a bit of towpath selling. "I enjoy meeting and chatting with people, but we tend to travel as much as possible and enjoy the waterways." Her creations are certainly coveted, even by my own daughter who has just placed an order for a second hat in summer colours!
"Mostly I make whatever the demand is. I make to order as well as stock items, but even stock items evolve as fashions change and new patterns become popular." Last year, Janice told me, was all about baby boots and before that, ponchos. "I prefer not to conform to what you might find in high street shops. I like quirky and I love colourful wares. The most bonkers thing I got asked to make was a bull's hat haha! I had no pattern but I could see what was needed!"
Tight knit
For Janice, life on the water is all about freedom of movement and the relaxed, no rush kind of lifestyle many crave. In particular though, it's the tight-knit community she enjoys. "There is always someone to help you out if something goes wrong or you just want a natter."
This 'helping out' attitude came into play on their first outing on the River Nene. Janice and Haydn came across a sheep which had fallen in and in a howling wind they nosed their boat over. "With sheer brute force little ol' me jumped off the front and heaved a fully grown (thankfully shorn) ewe out of the river. I don't know who was more surprised – me or the sheep!"
In addition to crocheting Janice is also a keen photographer and operates Skinny Boat Photography, making pictures and greetings cards from the images she captures. This year she fancies taking her wares further north on the canals but just as fashions are flexible, so are Janice's dreams. "As is always the case with boating life, plans usually change!"
Website: www.nancymaycrochet.co.uk
By Alice Griffin
Alice Griffin wanders the waterways aboard narrowboat Melody. She's an author and poet. Website: www.alicegriffin.co.uk Instagram: alice_is_in_wanderland Make sure you stop to say hello and share your stories if you pass her on the canal!