WHEN Claire Marcia Burgoyne of the Shanti Tea Boat returned from her travels in India and Thailand she had no idea which direction life was going to take her in. Until, that is, she spent time at daughter Lucy's waterside home on the Aire & Calder Navigation.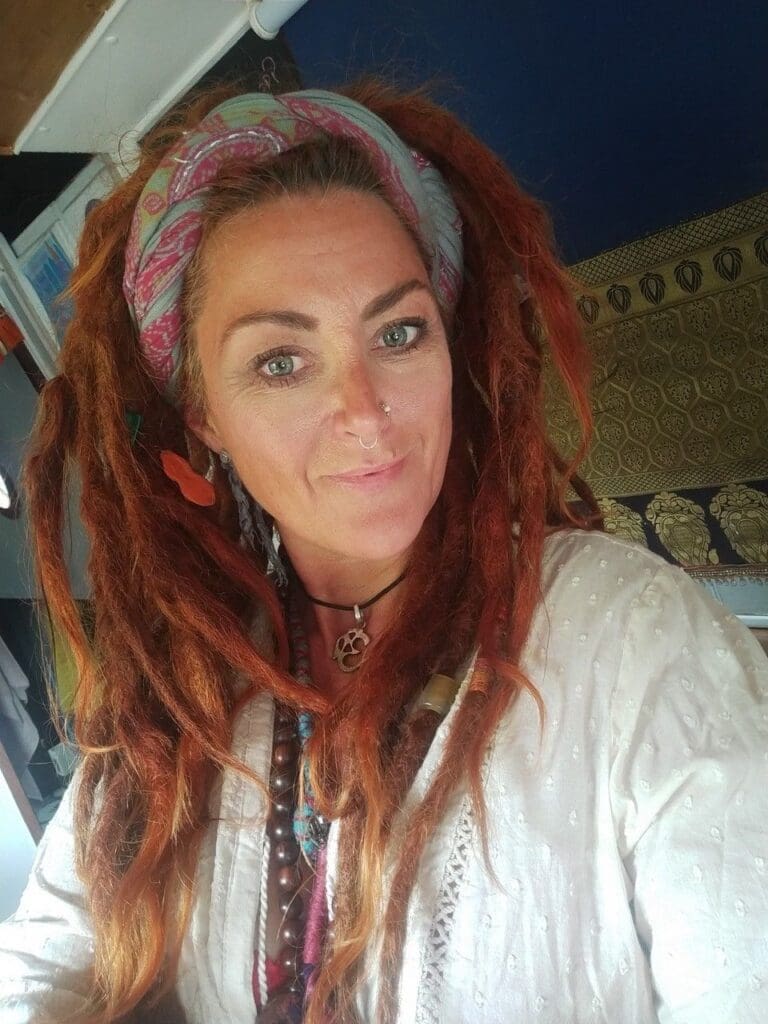 "We were watching a boat cruise past the window when Lucy said, 'Mum, that would suit you, living on a boat,' and I thought to myself, 'actually, that's a really good idea!'"
Taking inspiration from their conversation Claire soon joined up to various boat forums and it wasn't long before she fell in love with the idea of living on the canals. "My dream was to run a cafe and travel the system, being as self- sufficient as possible."
It took a while for Claire to find the courage to jump fully though and she spent her first year afloat still commuting up and down the M62. However, when driving anxiety set in she knew it was time. "The feeling of wanting to be freely travelling on my boat grew stronger and one day I thought, 'I can't do another winter on this motorway," so utilising the skills she already had, Claire finally took the leap.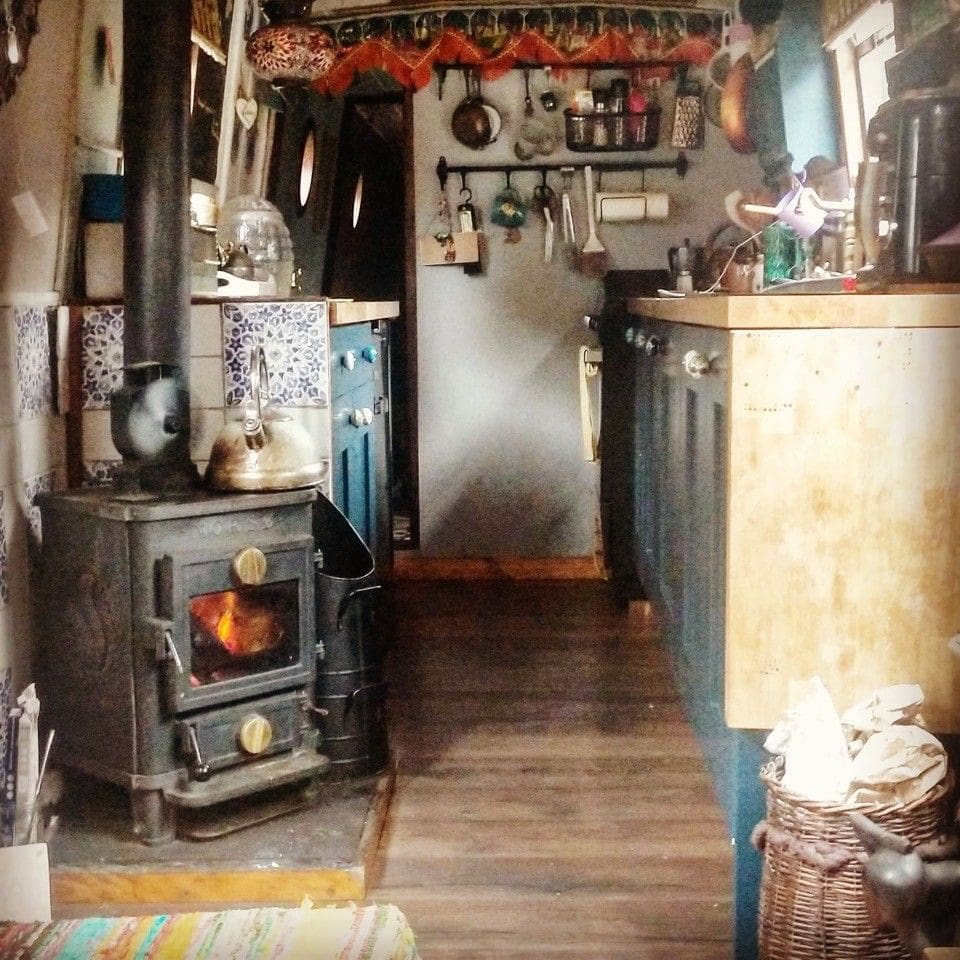 Being a fully qualified massage and holistic therapist for more than 20 years, training in Thailand, India and the UK, Claire's venture began as an 'Holistic Therapy Boat' however, the combination of desire and necessity saw things soon grow organically.
"The shop side started when people asked me to make things as I like to do various crafting and the cafe side was just as and when I felt like it on a nice day." When lockdown hit though, Claire recognised how the cafe could support her growing need to adapt and survive both financially as well as mentally and despite not seeing herself as a natural baker, it became something to do as well as an item to sell alongside her teas. "I started making simple sponge cakes and it grew from there."
This growing pastime ensured Claire didn't feel alone through lockdown, "I've always enjoyed chatting with people and find that living on a boat, everyone wants to stop for a natter about your life." Now she absolutely loves all elements of her little business and so has decided to keep it as it is, incorporating all her passions into one venture.
One of Claire's captivating offerings is her afternoon tea and pamper sessions where customers are served home-baked treats alongside organic loose teas after enjoying a 30-minute Indian head massage and 20-minute foot and leg massage. I imagine customers literally float away in a state of bliss!
And that's what Claire's goal is; to bring people back to nature. "I don't like being 'out there,' it's too fast and intense. When you're in nature on a boat it's a slower pace and I want to share that unique experience." Claire also enjoys the diversity of boat life, how it changes through the seasons, how you have to plan forward with water and electricity. "You feel more alive, more in touch with nature. You are busy, but connected to everything you do" she says.
This love and appreciation for her surroundings is reflected in Claire's environmental stance. "I like to be as eco and environmentally-friendly as possible. My main source of power comes from my solar panels during the summer months and in the difficult winter months I use my wood/coal burner for cooking and heating water." With no fancy coffee machines or big catering refrigerator, Claire keeps her menu simple and prepares everything fresh daily but this more nature-infused way of living is not without hardships, as she shares with me.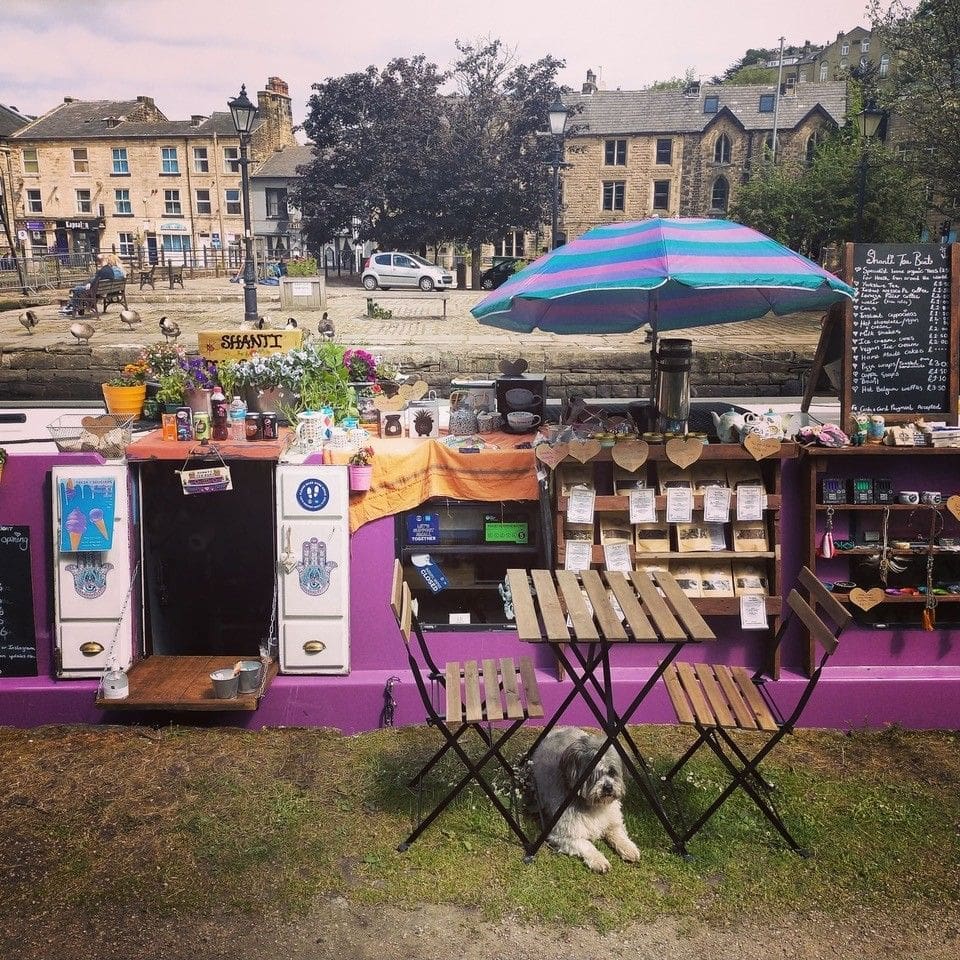 "My main struggles are regular footfall, keeping enough water on board, and generating light in the winter months." However, compare this to the previous stressful commute, and they become hardships Claire can well manage – especially with the boating community and faithful four-legged friend, Marley, by her side. "As a traveller you have to trust people immediately in order to manage and the boating community has proved to be about genuine connection – boaters will always come out to help!"
The unique vibe of the Shanti Tea Boat is certainly a welcome addition to the towpath and it seems daughter, Lucy, was right, because for Claire too, living on a boat has turned out to be the best life ever.
Facebook: ShantiTeaBoatcmb
Instagram: shanti_holistics_shantiteaboat
By Alice Griffin
Alice Griffin is a wandering writing and intermittent boater, currently living an outdoor yurt life in the Highlands of Scotland. www.alicegriffin.co.uk Instagram: alice_is_in_wanderland